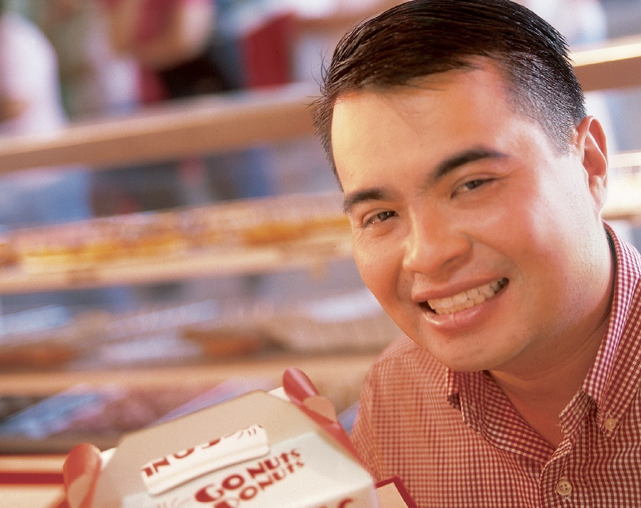 The battle of the donuts in the local market started to heat up when a then new entrant got into the ball game in December 2003. Go Nuts Donuts opened its first store at The Fort Strip in Bonifacio Global City in Taguig City without fanfare. 

The donuts were an overnight success. In no time, word-of-mouth about Go Nuts Donuts spread across the metro. The new donut sensation started selling 20,000 pieces of its combined varieties each day. The market performance exceeded its owners' expectations. 

"The store was doing eight times better than we had expected," recalls Michael Trillana, president of Doughnut People, Inc, the company that owns and operates the brand. "It was crazy!"

According to Trillana, before their donuts were launched, it took their company about two-and-a-half years doing research and development not just in the country but also in the US. The goal was to create new donuts that Filipino consumers would easily like and love. 
ADVERTISEMENT - CONTINUE READING BELOW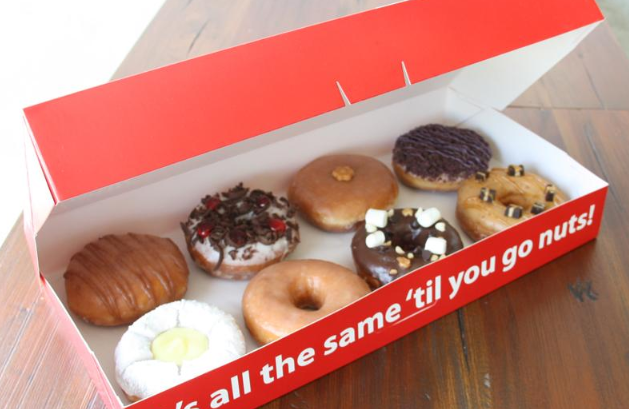 Strategic difference
Initially, their donuts were compared to those of international donut brand Krispy Kreme, which during that time was not yet present in the local market. However, the company has been insisting that there are actually differences. "Our donuts are less sweet," says Christina, Michael's younger sister and retail manager. 

"We removed the lemon and cinnamon taste commonly used by U.S. bakeries," she explains. Moreover, Go Nuts Donuts also strategically made their donuts up to 25% bigger compared to the size of those offered by their local competitors, specifically Mister Donut and Dunkin' Donuts.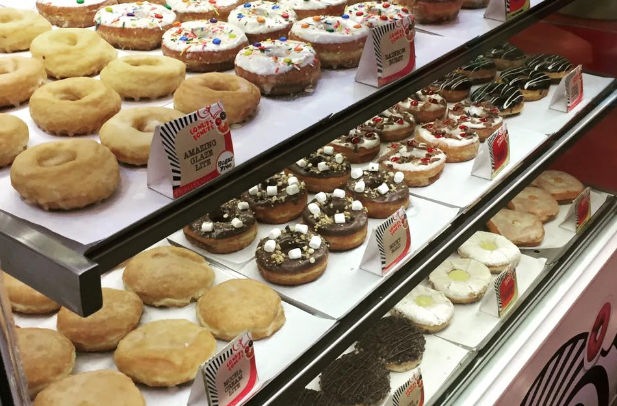 ADVERTISEMENT - CONTINUE READING BELOW

Taking the franchising route
In 2005, the Trillanas tried putting up their brand for franchising. The company's first franchise was granted to a franchisee in Cebu. Not surprisingly, several other franchised stores were opened not long after. 

To date, Go Nuts Donuts has 21 locations across Metro Manila. It also operates four stores in other parts of Luzon and two in Davao City.

It is now up for franchising. Its franchise fee ranges from P300,000 for a satellite store and P500,000 for a much bigger retail outlet with its own small commissary. Overall, capital investment of a franchisee could hit P750,000 to p1,500 for a 40 to 60 sq m store to about P7 million to P9 million for a 150 to 200 sq m store. 
*****
Photos from Go Nuts Donuts' FB account