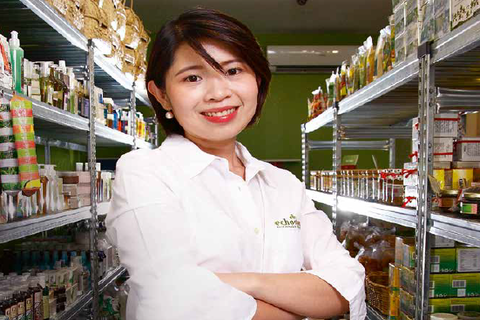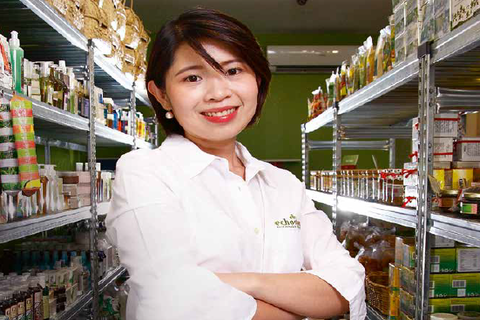 When Sharon Chua set out to woo the founders of Echostore so she could become the sustainable lifestyle store's first licensee, she let her heart do the talking.

At the onset, Chua had her work cut out for her because the three store founders, the Echotrio as she refers to them—Chit Juan, Reena Francisco, and Jeannie Javelosa—were not keen on opening the store to franchising as they see Echostore as a social enterprise. In fact, in early 2012, in response to Chua's early inquiries about franchising, they told her exactly that.

But the former preschool teacher and mother of three boys didn't take no for an answer. "I've always been a fan of Echostore and became more interested because I wanted my family to have a regular source of organic, natural products near us in Quezon City," the 34-year-old says.

This was a point she stressed repeatedly when she met with the founders. "I don't think I even talked about numbers at the time," Chua recalls. "I got into this business driven by emotions," she says.



"I shared my reasons for wanting to start the business, and Ms. Chit said, 'You know Sharon, maybe, there is something you need to do,'" she recalls. "These words stuck with me, and I became even more determined to set up a sustainable store."

Chua was eventually given the go-signal to set up a store in October last year, but not without her fair share of hurdles. "Ms. Chit gave me lot of homework: researching, doing numbers, surveying the proposed 95 sq m store in Eton Centris, Quezon City, overseeing design and construction, training at the head Echostore branch," she explains.

Another condition was that this would not be the usual franchise since Echostore is a social enterprise. Instead, Chua entered into a license agreement with the founders. "It gives me a lot of elbow room to do the things I want," she says.

Product-wise, as Echostore promotes fair trade and sources from foundations, non-profits, and various communities, the license deal gives Chua direct access to Echostore's suppliers so that store prices remain affordable. This includes a wide selection of products, from green personal care and home products to food and fashion items. In return, she is required to pay a licensing fee and percentage of sales, and file regular sales reports.

Chua thanks the Echotrio for their support. "Echostore Centris is like my fourth child, and they are the fairy godmothers. They are my mentors, who have been guiding me not only in the store, but in life and spirituality, as well. I have learned so much from these three exemplary women. I've learned never to give up.

"When you know what you are doing is good, if you have good products and service, nothing can go wrong. The numbers will follow."

ADVERTISEMENT - CONTINUE READING BELOW
Photos: Jun Pinzon

This story was originally published in the June 2013 issue of Entrepreneur magazine.