The Hainanese style of cooking is far more common in Malaysia, Thailand, and Singapore where the chicken is usually boiled in chicken and pork stock and a flavorful chicken stock is used to create the accompanying rice. This style is not so common here, where deep-frying chicken or cooking it with a base of oil (as in tinola) or tomato sauce (afritada) are more popular.

Curiously, a former medical technologist with a passion for cooking is responsible for boosting the local Hainanese craze to Pinoy palates. Pierre Ching, 39, worked for two years in Japan as a chef with no formal schooling in cooking at all, merely relying on self-study, the quality of his dishes, and grabbing an opportunity when it presented itself. Now, as proprietor of Hainanese Delights, he has crashed into the food business and hasn't looked back.

Business category:
Fast-casual restaurant

Capital:
P3.5 million for the first Hainanese Delights branch at Quezon City's Robinson's Galleria, which opened in February 2011. Investors, bank loans, and capital infusion from other sources financed  the succeeding branches.

Return on investment (ROI):
The entire investment for the first branch was recovered within the year.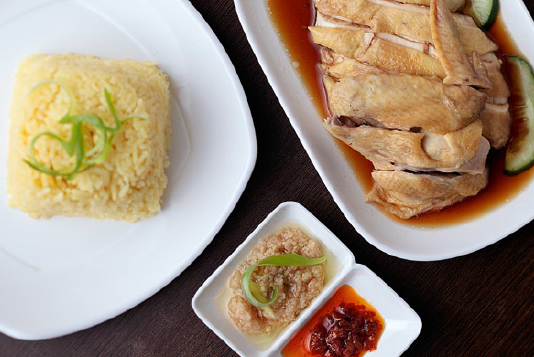 Target market:
Socioeconomic classes B and C. "Mahirap ligawan ang A market segment, and there are so few of them," says Ching.

Competition:
Semi-fine dining restaurants serving Hainanese chicken.

Price:
Menu items go from P99 to P140. One can expect to spend at least P99 for a full meal with iced tea.

Business strategy:
Moving fast and furious, 25 outlets have been established in SM, Robinsons, and other malls nationwide to date. "We need to overtake the competition and monopolize this niche market." Ching previously planned to slow down after establishing the chain's 20th branch to focus on strengthening business operations.

Unique selling point:
Diners get unlimited Hainanese rice. The first serving is two small scoops of rice. Those who want more get as much as they can finish.

On low-cost quality food:
"The chicken is freshly cooked at the store, but the cost of production is lowered by preparing all the food at the commissary. Going for the volumetric approach, we still make money even when the cost is low and the quality is high. We have a lot of customers in a day, which allows us to scale down our price."

On the provincial market: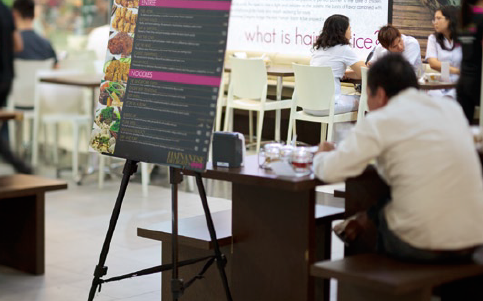 "My problem is how to educate diners in the provincial market. In the provinces, they have this notion that the chicken should always be tinola or some other traditional dish. They don't know the Hainanese concept.  But we have to take this risk. You will not know how good a thing will be unless you set up your shop." (Apparently, it was not much of a challenge for Hainanese Delights. Seven of its current branches are in provinces like Bulacan, Cavite, Pangasinan, Rizal, and Palawan.)

On choosing a supplier:
"When you have the volume, suppliers will automatically come to you. I still choose the branded products. There are poultry farms in Bulacan that give me fresh meat immediately after slaughter."

On choosing a store site:
"We set up stores only in malls. We go for the ground floor or lower ground floor, unless the mall is small."

Best business lesson learned so far:
"You have to take care of your staff. Listen to them, and pay attention to their needs. Each store is special; they all need different things to improve their business. The staff is your frontline, so take care of them."

Photos: At Maculangan
ADVERTISEMENT - CONTINUE READING BELOW
This article was originally published in the May 2012 issue of Entrepreneur magazine (with updates from the editor). Subscribe to the print or digital version here.