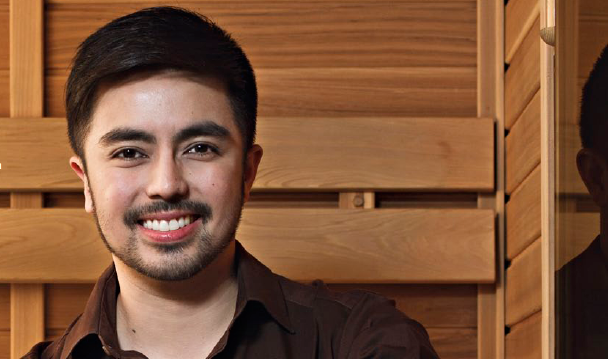 Nol Montalbo may have a medical degree, but he swears by hilot, the Filipino traditional massage. He believes in it so much that he built a business around it. Now, his hilot-based spa, Mont Albo Massage Hut, has 32 branches nationwide, making Mont Albo Wellness Corp. a multimillion-peso business.
But success didn't come easy to this Batangas native, who decided to forego a medical practice after finishing his studies because he needed to help his parents after the family's cable business tanked in 2006. "I had to help the family during this time, especially since I was the eldest," he says.
ADVERTISEMENT - CONTINUE READING BELOW
Montalbo's solution was to leave medicine for entrepreneurship. He started a soap-making business after seeing a huge demand for soap at the time. Not having capital to start with, he borrowed from one of his classmates at med school, and used a designer watch as collateral for a P1,500 loan. He used the money to buy raw materials and equipment to make soap. In less than a week, he was able to pay back the loan, so he decided to borrow again. "For a few months, that was the cycle," says Montalbo.
Later that year, however, he got a big break when a customer ordered 70,000 pieces of soap. But to make money, he needed money; and with an order that big, he had to borrow P80,000 from his classmate so he could buy a bigger mixer and soap cutter. "I made P100,000 in profit from that order," he says.
ADVERTISEMENT - CONTINUE READING BELOW
Seeing how spas were sprouting all over Manila, he decided to go into the business, using his profit from his soap business as puhunan to put up the first Mont Albo Massage Hut in Makati. With the money going into rental deposits, renovations, spa paraphernalia, marketing collaterals, and salaries for his massage therapists, he ended up spending around P200,000.
To differentiate Mont Albo from its competitors, which were offering Swedish and Thai massage, he had to come up with a new offering. "I thought, why not hilot?"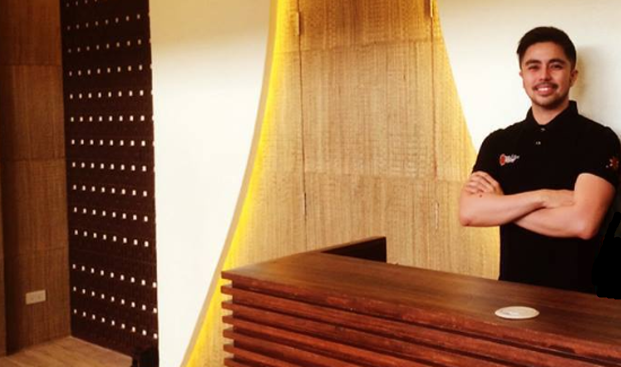 ADVERTISEMENT - CONTINUE READING BELOW
Capitalizing on traditional massage
Having grown up in Batangas, he had been exposed to hilot. "'Nung bata pa kami, before kami dalhin sa doktor, hilot muna. Sanay kami sa hilot—yung mga buga-buga, yung mga dasal na Latin sa papel. Lahat yun na-experience ko. Lahat ng principles nakuha ko...That's why I decided to capitalize on hilot and other traditional wellness systems."
It came in handy that, when he was still in med school, he was able to study under former Health Secretary Jaime Galvez Tan, who had done extensive research about the practice. Tan wrote the book Hilot: The Filipino Traditional Massage, which Montalbo read after deciding to put up the spa.
Montalbo felt that offering hilot in a spa setting with an affordable price point would differentiate Mont Albo Massage Hut from its competitors. Indeed, while Mont Albo offers other kinds of spa treatments, 60 percent of the clients opt for hilot.
ADVERTISEMENT - CONTINUE READING BELOW
In the next three years, Montalbo added three more stores—scrimping and saving to finance the new branches. But he wanted faster growth. He knew it would take a while to expand the business based on organic growth, so in 2010, he decided to franchise Mont Albo Massage Hut to grow the business faster.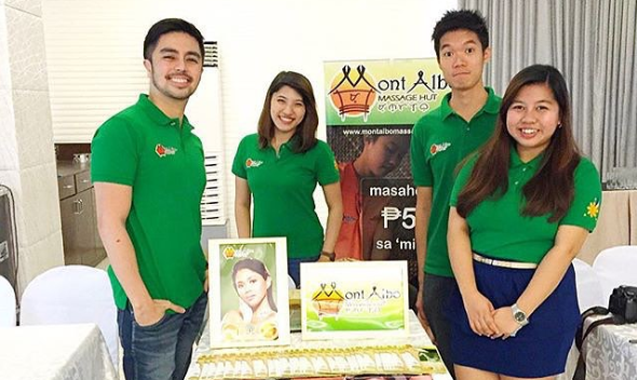 ADVERTISEMENT - CONTINUE READING BELOW
Formula for success
For the brand to be successful as a franchise, he knew he needed to find a model first franchisee. "It was very crucial for the first franchisee to be successful in terms of marketing. It's a good marketing strategy if you can tell everyone the first franchisee is successful."
That's why he made sure the franchisee's location was in a prime spot. In fact, he was the one who found the location at Park Square, in Makati, for Mont Albo's first franchisee. It was a prime location, but he decided to give it to the franchisee—who was an OFW from Japan—to improve the outlet's success.
Having been turned down by the mall operator when he first asked for a space, he refused to take no for an answer when he approached them again. "I just persisted in asking for that space. Ayun, nabigay naman sa akin."
ADVERTISEMENT - CONTINUE READING BELOW
The choice of location paid off. "Thank God, the first franchisee became super successful. Mas malaki pa nga ang naging benta nya kaysa sa akin e."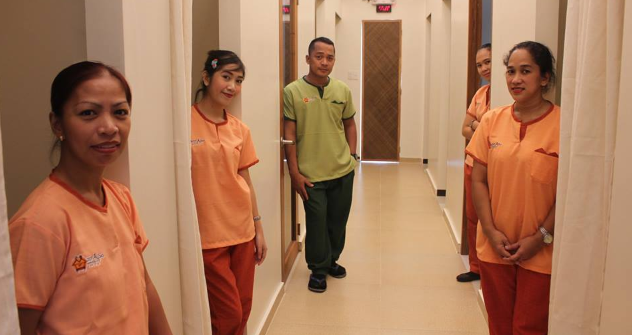 Taking the franchising route
Franchising the business answered Montalbo's prayers in growing the business. Of the chain's 32 outlets, 22 are franchised. Last year alone, they took on 10 franchisees.
ADVERTISEMENT - CONTINUE READING BELOW
Now, he's concentrating on growing the chain further in the Philippines, but eventually plans to bring the brand overseas. "I'm very happy with my mission to reintroduce hilot to Filipinos. But, ultimately, I want to bring it to the world. I want to see it in every spa menu all over the world and become as popular as shiatsu from Japan and Thai massage."
Even as the chain expands, Montalbo has no intention of letting go of the reins. In fact, he's very much hands-on. "Baby ko ito, eh. Inaalagaan ko siya." 
*****
This article was originally published in the April 2015 issue of Entrepreneur magazine. To subscribe, click here.  
Main photo by Jonathan Baldonado; other photos from Mont Albo Massage Hut's FB account