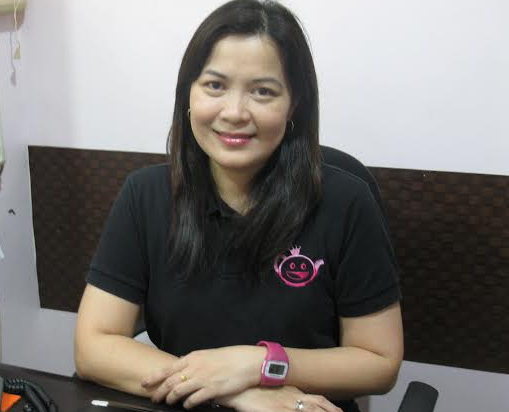 <>Tea Generation has proven that the unique flavor of its milk tea, not to mention its health benefits, is what makes the drink click to teenagers and young professionals. The enterprise's success also shows that the milk tea industry is not a dying trend, but rather a promising industry to venture into.
"Milk tea is not a fad. We have 5 billion (pesos worth of) potential markets in Asia alone. We've been running for more than two years and are successful so far because we have a great business structure, unlike those who have closed down," remarked Tea Generation co-founder and general manager Vernie Cobreros-Farro.
The generation of milk tea lovers
According to Farro, milk tea shops are currently among the most popular hang-out places in the metro along with cafés. "Times are changing, so do people. They want to socialize more. A milk tea shop is therefore a perfect place for them. It gives a certain fun and cool environment, whereas coffee shops tend to be more formal and serious."
Today's generation also has a special craving for anything sweet. Given that milk tea is relatively a milder beverage than coffee (not to mention sweeter), it has an after taste is not as distinct as its counterpart – a quality that most teens and yuppies appreciate. Obviously, that is one the reasons why the industry continues to prosper.
The 'color concept'
Its unique business strategy – the 'color concept' – has also played a big role for the company's success since its establishment in 2012.
"Our color concept is a business strategy that really worked for us. We use colors that are cool and relaxing to look at like fuchsia pink, neon green, yellow, and orange to name a few. We use those in our products and we apply the scheme in our branches as well. It's for the customers to realize that they're in a cool, cozy, and relaxing environment," Farro shared.
This stratagem has been effective that the company has been receiving franchising inquiries internationally as well. Before the year ends, the brand will launch its store in Guam, the first franchise outlet located outside the Philippines. "They liked our business idea because according to them, the customers in Guam are very visual. Since our products are very colorful, it will give them leverage from their competitors," the co-founder proudly explained.
All-in-one milk tea shop
The company is currently planning on adding a tea and coffee combo to its menu next year. It plans to launch a new set of beverages that customers can choose from, based on their preference. "We might be an all-in-one kind of milk tea shop. If the customer doesn't want milk, we can make it tea-based. If the customer wants coffee, they can order coffee-based beverages as well. If they want a combination of coffee and milk tea, we'll be able to serve them that," Farro announced.
Tea Generation is not just targeting young consumers; it is also enticing young entrepreneurs as potential franchisees. Farro thinks that their eagerness and enthusiasm could be an advantage, although she pointed out that older entrepreneurs have their own set of edges as well.
As for young and dynamic entrepreneurs, she shared this piece of advice: "Since they are smart and very independent, I'd like to advise them to know their passion. When you commit yourself to business, you have to invest a lot of effort and hard work. The same goes if you want to be our franchisee. Learn to separate your personal feelings from work. Always have trust, faith, hope, and passion."
Be a franchisee of this promising business opportunity. Check out the online directory of Tea Generation here.

ADVERTISEMENT - CONTINUE READING BELOW