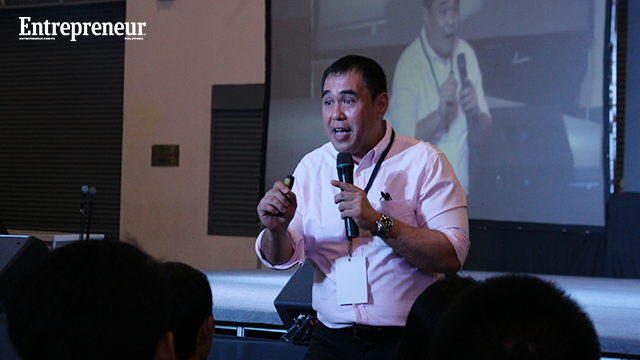 With the Filipinos' large appetite for food, it is no surprise to learn that most franchises in the country are dedicated to dining. But with a wide-array of choices, how does one stand out?
"It is better to be heartbroken now than to be broke later," Potato Corner co-founder and Tokyo Tempura founder Jorge Wieneke said in his talk at the recent 15th Franchise and Business Expo. "Get ready to refine or even abandon your concepts once you get into the nitty-gritty of it."
ADVERTISEMENT - CONTINUE READING BELOW
Fad versus trends
During his talk at Franchise and Business Expo, Mercato Centrale founder RJ Ledesma said the dining scene undergoes a lot of phases and one must be wise enough to identify between the fads and the trends.
"If you want to invest in a business, you want to make sure that your business has staying power," Ledesma said. "Watching out for trends give you a higher degree of succeeding."
Croughnuts, or a pastry that combines croissants and doughnuts were a hit for quite sometime, until the hype died down. But the ramen craze, which ignited five years ago, remain to be a top choice among diners and continue to form queues.
"If you want to join a trend, enter the competition when it's still on the way up not when it has reached its peak," Ledesma said. "That way you become one of the pioneers."
ADVERTISEMENT - CONTINUE READING BELOW
Find your edge
By the time one enters the game, staying alive will only boil down to one factor: unique selling proposition.
"It could be at the size of your product, the formula on how you made it, or even in packaging," Wieneke said. "Offer something that your competitors still haven't done."
At the age of social media, such factor could even be one's key to going viral. After all, the Filipino diner has become younger and more adept to technology. By 2018, eight out of 10 Filipinos will be online.
"Your online presence now is just as important as your offline presence," Ledesma said.
Sumptuous storytelling
Still, novelty has an expiration date.
One could have the catchiest name or the best-looking restaurant interior but offering nothing but visuals in the dining scene would be a burger without its juicy and meaty patty.
"When you come up with a unique food concept, you have to be a storyteller. Food without a story is not just as interesting to people," Ledesma adds. "Your story on how you came to be will be the conversation starter of people dining in your place." 
ADVERTISEMENT - CONTINUE READING BELOW
*****
Elyssa Christine Lopez is Entrepreneur.com.ph's staff writer. Follow her on Twitter @elyssalopz.