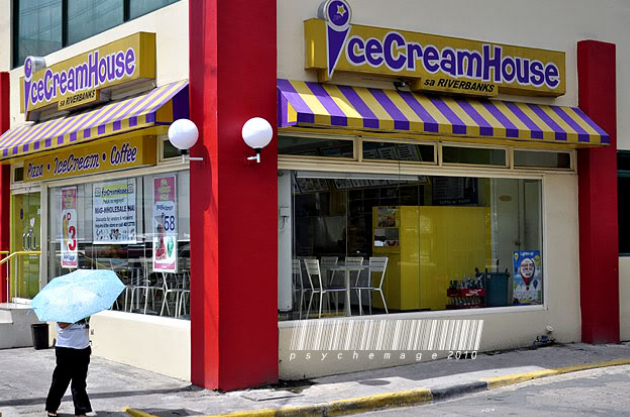 Filipinos are famous for having a sweet tooth, and this is attested by the brisk sales of ice cream from the neighborhood sorbetero and those sold in the supermarkets.

It is this love for ice cream that entrepreneur Stan 'Jun' Castillo tapped into with his Ice Cream House chain. The Ice Cream House uses a quaint naming practice—every store carries the specific name of its location.

Thus, there is 'Ice Cream House sa Boni' (Mandaluyong City), 'Ice Cream House sa Retiro' (Quezon City), 'Ice Cream House sa Scout Tuazon' (also in Quezon City), and 60 other Ice Cream Houses acrosss Luzon.

Castillo is a veteran of the ice cream business, having been in the industry for more than 20 years. He started in 1989 by selling ice buko (coconut popsicles), targeting the CDE market.
ADVERTISEMENT - CONTINUE READING BELOW

At the time, he says the market was very informal with most of the competition being  backyard operators; in addition, very little effort was expended for branding. So he focused on branding, raising the standards for locally made ice cream by improving its quality. 

His ice buko brand, Oro Blanco, created a new level of quality in this once overlooked product category. His branding strategy was a success and soon he was able to wipe out most of his backyard-based rivals.
More brands
Buoyed by Oro Blanco's success, he then launched other brands—Gold Delight,  Primrose, So Cool, and John and Candy, among others—and moved on to the ice cream category. 

Despite his brands' popularity in the low-end market, they remained relatively unknown in the high-end market. Castillo explains: "When you operate in that world (CDE market) you're famous, but at the same time anonymous. You're famous in your world but you're anonymous to the rest of the world."
ADVERTISEMENT - CONTINUE READING BELOW

In 1991, he decided to put up his first ice cream store in Sariaya, Quezon province and called it the Ice Buko Center. By 1993, there were 10 Ice Buko Center stores that also served to complement his network of vendors, then numbering about 1,150, in Luzon.

This network of vendors would stock up half of their carts with his products alongside those made by the big ice cream players. That same year, however, he dropped the name Ice Buko Center, but continued to operate the stores.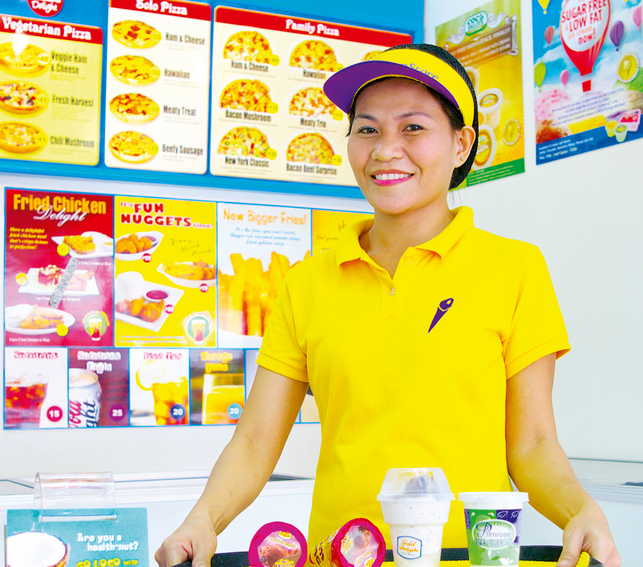 ADVERTISEMENT - CONTINUE READING BELOW
Improving product lines
At the time, he recalls that ice cream vendors did not really value their work, even if they made "around P1,000 more a day than what the average public school teacher made." He tried to  professionalize the job by requiring them to adopt hygienic practices, but achieved very little success.

So, in 1997 he decided to totally do away with the vendor network and focused on in-store sales. In 1999, Castillo set to improve his product lines, and classified them according to product types—Gold Delight was ice cream sold in half-gallons; Primrose had cups with 2 flavors in one; So Cool was a single-flavor ice cream; and John and Candy offered ice cream sticks.

In 2001, he established the first Ice Cream Store at San Joaquin, Pasig City with P300,000 in capital. The Ice Cream Store was similar to the old Ice Buko Center, except that it also sold ice cream and light meals like pizza and pasta.

In 2004, his store managers from northern Philippines coaxed him to change the name of the store, saying it was associated with a product that appealed mainly to the low-end market. He agreed, and by 2007, Castillo had renamed all of his stores as Ice Cream House.
ADVERTISEMENT - CONTINUE READING BELOW

Ice Cream House's birth

It was also during this time that the practice of naming the stores according to their location was first adopted. Castillo says this makes their local customers feel a close connection and a sense of ownership over the stores.

Castillo has also developed new ice cream lines and improved product quality. He is particularly proud of his all-coconut milk ice cream line, Fruity Coco, which he claims is the first of its kind in the world.

In 2005, Castillo opened the business for franchising. Currently, some Ice Cream House stores are franchised, while  a number remains company-owned. With more than 60 branches, Ice Cream House is set to fulfill Castillo's vision of ice cream everyday for everyone.


This is an updated article. 
Photos by Dakila Angeles and from Ice Cream House's FB account