Ifore Yu was vacationing in New York when he noticed the thriving double-fried-chicken trend there. He recalls: "Sabi ko, kaya ko gumawa ng something proudly Pinoy, and develop a brand and a concept instead of franchising one." It fit his mindset at the time as he was finishing his business administration degree at De LaSalle-College of St. Benilde majoring in export management—where students were taught how to export locally made products and services. As it turned out, he was first to bring the concept to the Philippines.

Soon after he came home, Yu earmarked about P800,000 of his savings from working two years in the family construction business to put up Chicken Charlie in 2010. He spent about five months forming his business concept and another two months to set up his store, but first he had to find a good location for it.

"Ang ginawa ko nu'n, naghanap ako sector by sector. One day, I would drive by Tomas Morato, another day along Banawe (streets in Quezon City), going around just by myself. I saw one place on Banawe and thought, 'Uy, may potential ito, kapag nabakante ito kukunin ko na.' The second time I went around that place, I saw that it was already for lease, so I called up the owner and took the space."

That 30-square meter unit on the corner of Retiro and Banawe streets also happened to be just down the road from the store of one of the big chicken chains, but Yu was unfazed. "I wasn't worried, because I knew I was introducing something new," he says, and that was his version of double-fried soy-garlic chicken.

Yu did everything for his business. He bought chicken from the wet market, prepared it, cooked it, manned the cash register and the kitchen, cleaned the store, and basically stayed there from opening to closing, from 10 a.m. to 10 p.m. (He did have two employees, a cashier and a kitchen helper.) Still, Chicken Charlie barely made it past its first four months before business finally picked up. Families around the area soon started coming back for its chicken's "soul-satisfying crunch like no other," as its slogan declares—and the only items on its menu then were chicken and French fries, Yu notes.

Look for ways to spread the word.

To introduce his store to the community, Yu would stand outside his store and hand out flyers to passersby. During the lean hours in the early afternoon, he would walk along Banawe and give flyers to the street's famed after-market auto supply shops. He would bring groups of friends to the store and treat them to free meals, only asking them to spread the word in return. He also built a Facebook page for the business and encouraged his friends and family to like it and talk about Chicken Charlie on their own pages.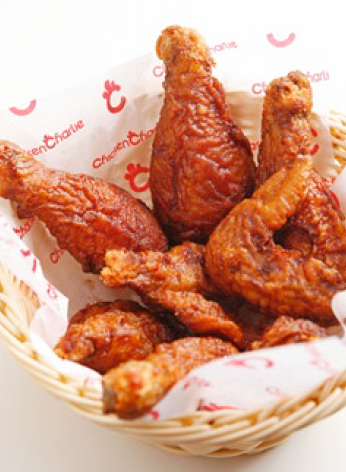 But the most effective word of mouth for his business, Yu says, came from food bloggers who visited his store, including Anton Diaz of Our Awesome Planet, who labeled Chicken Charlie as "Manila's 'Bonchon' Crispy Chicken." At the time, BonChon Chicken, which had popularized the double-fried trend in New York, had not yet set up shop in the Philippines. The store also got coverage from local newspapers and television programs, and Yu would readily accept invitations to speak about his business experiences.

Look for great deals on your own.

At the start, no chicken supplier of note would deal with Yu, so he had to buy the meat and other ingredients himself from nearby markets. He would scour Divisoria in Manila for other suppliers as well as cheap kitchen and store equipment. "I had no people, so I had to do everything, from marketing and purchasing to operations," he says.

Even for Chicken Charlie's next few branches, Yu would look for the locations himself, since he did not have a locator usually employed by bigger food chains. Being an only child—to his parents Charlie (after which the business is named) and Remedios—meant he had no siblings to rely on for help. "But I wanted to prove to myself and to my parents that this seed I planted could grow into something big," he says. Eventually suppliers came, and now the Chicken Charlie chain of 16 stores across the country uses up to two tons of chicken a week, Yu reveals. He also kept the first supplier he ever had for his business.

As for his brand logo, Yu hired an artist fresh out of college to design Chicken Charlie's distinctive 'C' with a rooster's comb—but it took over 30 design studies just to get it right, he admits. His stores, meanwhile, take their template from Yu's then fiancée who is an interior designer.

Look to expand when you can.

Initially, he resisted franchising the business—"I had a hard time letting go of it, it was my baby"—until a good friend of his father convinced him to let him put up a store on Adriatico Street in Manila.

The franchise inquiries actually started pouring in after his first branch on Banawe became popular, but Yu waited until he put up a few more stores before accepting franchise partners. Initially, he drafted the franchise agreements himself (and even allowed some franchisees to operate on a handshake deal), but with more inquiries he decided to approach franchising consultant Rudolf Kotik for help.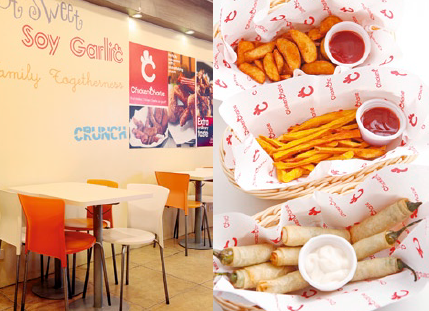 Get necessary guidance.

Kotik helped develop the Chicken Charlie franchise system, especially with its documentation, and netted Yu partners in Cagayan de Oro, Cebu, and Davao, where the noted Gaisano business family holds a territorial license to the brand.

Now with about 60 full-time employees and a proper office and staff near Yu's home in San Juan City, Chicken Charlie aims to be the next Filipino food brand to go abroad. "I dream of expanding it internationally," Yu says. "I want someday na maipagmalaki din siya na galing siya dito sa Pilipinas."

In a nutshell, what is the key to Ifore Yu's success? "You really must have a heart for the business. When I was starting, wala naman akong alam sa restaurant, I came from construction, but the heart was there. Kung kaya ko, kaya ng ibang tao. Sa akin, Chicken Charlie was really a blessing." So was that trip to New York that started it all.
ADVERTISEMENT - CONTINUE READING BELOW
Photos: Miguel Nacianceno
This article was originally published in the December 2012 to January 2013 issue of Entrepreneur magazine (with updates from the editor). Subscribe to the print or digital version here.