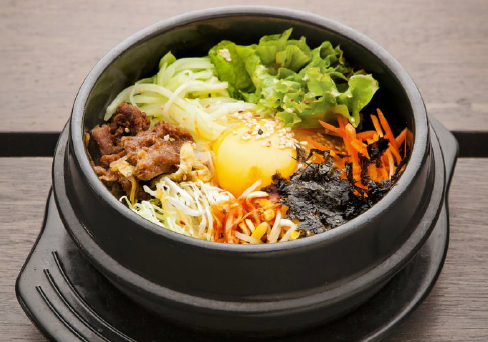 Thanks to Koreanovelas, Filipinos have developed a taste for all things Korean—be it music, fashion, cosmetics, and food. And the craze hasn't shown signs of letting up. So what better time for South Korean brand Chef's Noodle to expand its presence in the Philippines.

Only one year after it introduced the brand to the Philippines, Chef's Noodle already has four branches in Metro Manila. It is even looking at the possibility of going to the provinces.

Chef's Noodle prides itself as the first Korean fast-casual dining restaurant in the Philippines. Customers are a mix of Filipinos and Koreans in their 20s and 30s.

Patrick Simisim, president of Chef's Noodle Philippines, decided to bring in the brand as an alternative to fast food. "We made sure that our prices are affordable, portions are good to share and dishes are served hot and fresh in less than 10 minutes." The company has begun entertaining queries from potential franchisees. "We decided to go into franchising in order to expand the number of Chef's Noodle stores in the Philippines," he says.
ADVERTISEMENT - CONTINUE READING BELOW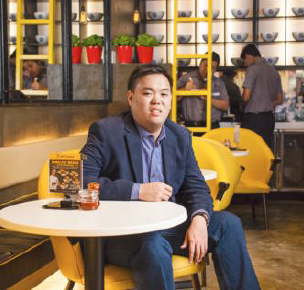 As a franchising opportunity
Since the company joined exhibits, it has received more than 150 franchise inquiries. There are five offers from Baguio alone.

"We want to screen them and make sure they will look after the brand. We don't want to accept them just because they have the resources. We have standards and requirement in place," says Anna Johanna Lampa, marketing manager.

Simisim regularly visits the stores and wants to see the same commitment from franchisees. "We would like to have franchisees that are hands-on and passionate about the food business. People who can work hand-in-hand with us to strengthen the Chef's Noodle brand here."
ADVERTISEMENT - CONTINUE READING BELOW

Adapting to Pinoy taste
Korean celebrity chef Choi In Sun localized authentic Korean dishes to suit the Filipino palate. "Koreans like spicy food. Here in the Philippines we cannot eat really hot food, we like it sweet. We got dishes that are applicable to Filipino taste," says general manager Nancy Go.

Also on the menu are Korean katsu or fried dishes and desserts named after popular Korean dramas.

The company encourages bloggers to try and review the food. "We are very aggressive in marketing so they know the brand is really strong," says Go. She says their Korean counterparts update them with product innovations and ensure communication lines are open all the time. "They are always asking if we need anything and they are receptive to suggestions."
*****
This article was originally published in the November 2013 issue of Entrepreneur magazine. Subscribe to the print or digital version here.         
Photos: Dairy Darilag