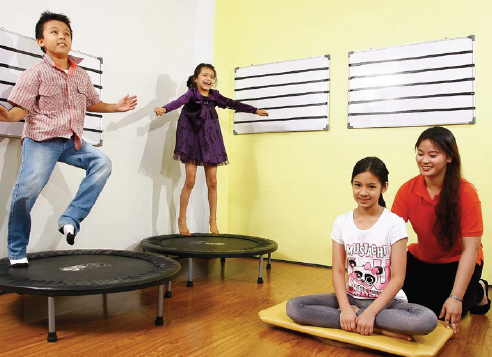 There's a new kind of fitness regime in town. But it's more for the brain than the brawn. "The trend is not just to be physically fit, but also to be mentally fit… You have to train the brain so it can be as toned, as sharp, and as fit as your body," says Marilyn Tan Teo, vice president of Brain Fit Studio Philippines.

It's the local franchise of a Singapore concept founded in 2000 by a team of therapists. It aims to help kids from four to 18 years old improve their brain fitness. "We focus on this age group since they are the ones that go through very rigid academic training in school," explains Teo. "It started out as curiosity—[I wanted to find out] what it was all about and the science behind it," she recalls when she first heard of Brain Fit during a trip to Singapore. Brain Fit has since expanded into Malaysia, Indonesia, Thailand, Turkey, and the Philippines.



Teo and business partner Jeanette Co, the president, felt that Filipino children could also benefit from the program.

Brain Fit offers programs to train students to improve attention and memory, sensory motor coordination, auditory and language processing, visual and spatial processing, and social-emotional self-regulation, all of which influence how they process new knowledge, retain information, apply learning, and perform tasks.

Before starting with the program, a child is assessed to determine his weak points. Based on the assessment, Brain Fit designs a program that addresses the child's learning needs. "Activities are fun, so the kids actually look forward to them. They're designed to create that self-motivating factor," says Teo.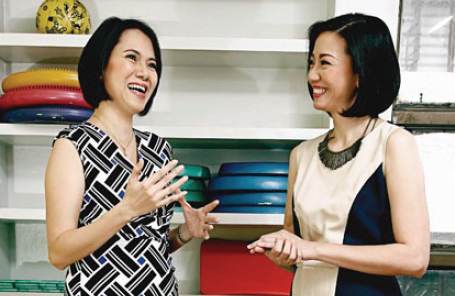 Instructors check on speed and accuracy. "When you train the brain in such a way that it can absorb more information at a faster rate and process it accurately, it's easier for the child to be able to integrate information and apply it," which is crucial for better performance in school, Teo says.

Co and Teo want to grow Brain Fit in the Philippines through franchising. "The only way we can have a Brain Fit Studio in every city, in every province, is if we franchise it… We are looking for partners who share this advocacy," says Teo.

Currently, Co and Teo have two branches, in Greenhills and Binondo, and a school-based program in Makati. They are in talks with three potential franchisees, and are looking to add three more before the year ends.
ADVERTISEMENT - CONTINUE READING BELOW
Photos: Jun Pinzon

This article was originally published in the June 2014 issue of Entrepreneur magazine. Subscribe to the print or digital version here.