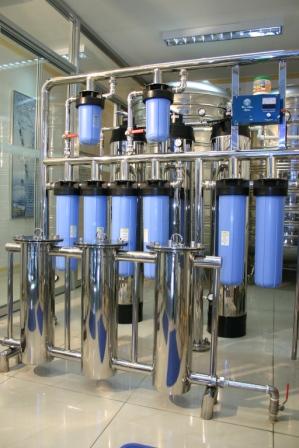 Safe drinking water is a necessity for everyone and no one understands that better than the people behind Aquahealth . Established in 1997, Aquahealth has set the standard for water refilling as a franchise business. They provide alkaline-ionized water nationwide.  Ann Lourdes P. Agustin, Aquahealth president, explains what led to the company's establishment: "Aquahealth was conceived because people essentially need clean and safe drinking water as part of their basic need to survive and stay healthy." She also points out that, "The market is huge and there is a big potential for Aquahealth to cater to the basic needs of our consumers given the climate conditions and population in the country." It's clear as water why the company has flourished since it keeps the best interests of its customers at heart.

Of course, Aquahealth isn't the only company catering to those in need of high-quality drinking water. However, it makes a point to set itself apart due to the high standards it espouses. "I am proud to say that Aquahealth is a water refilling company committed in the continuous improvement of our technology to come up with the best and healthy kind of drinking water that our customers can enjoy," says Agustin. "To add, Aquahealth is the only water refilling company that engages in corporate social responsibility through its involvement in several medical and dental missions that benefits the less privileged of the country." It just goes to show that Aquahealth is not content to rest on its laurels, always seeking to be at the top of their game while also giving back to the community.

Becoming a franchisee of Aquahealth would certainly prove to be a boon for anyone starting a business. It's not for the faint of heart though. Agustin points out that they try to be selective in order to produce the most fruitful collaborations with those seeking to work with Aquahealth: "Over the years of doing this kind of business, I have realized that quality is better than quantity. Now, I more selective in accepting franchise applications. More than their financial capacity, I want someone who is a big believer of Aquahealth. This candidate must have at least the interest in this kind of business. They must have a positive attitude and be willing to devote their time in running the business."

For those who think they fit the criteria, Aquahealth will be a great match. They support franchisees by offering a technological edge with equipment that is easy to operate and maintain. Use of their purification equipment is free and they'll help to train personnel, work on the store design and layout, assist in marketing, perform regular maintenance, provide initial inventory, and perform monthly bacteriological tests on the water to make sure it stays up to par with Aquahealth's high standards.
ADVERTISEMENT - CONTINUE READING BELOW
Do you want to open an Aquahealth franchise? For more details, click here . 
Photo by Fir0002/Flagstaffotos