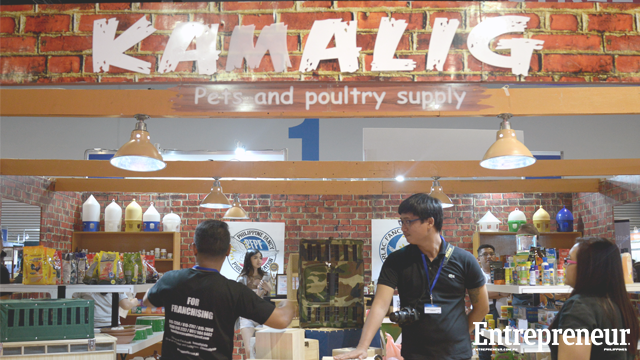 A quick stroll around a nearby village or subdivision can find you a house almost looking like a zoo: there's the family dog, an adopted cat, probably a pet turtle too and step a little closer, birds will start to chirp.
Filipino families' fascination for pets and domesticated animals has given Edward dela Cruz the idea to set up a one-stop shop for pet lovers, Kamalig.
ADVERTISEMENT - CONTINUE READING BELOW
An animal lover himself, dela Cruz was first fascinated with pigeons and was even part of some community groups that grow it.
"Our president actually wanted to start a poultry business, but eventually decided to put up some items catering to other pets," said Aries Hababag, Kamalig's executive manager.
Hababag said the strong reception of their main branch in Sucat, Paranaque pushed the company to open the concept to franchising. They've earned a wide-array of customers: from bird-loving communities to pet lovers.
"It helps that we offer everything from pet food and medicines to accessories," Hababag said.
Kamalig, a Filipino term for storehouse, is also developing its own line of feeds to further strengthen the brand's presence in the pet industry.
Unlike most pet stores seen in malls, Kamalig hopes to become a neighborhood fixture instead. The company is now looking to expand the brand through franchising.
ADVERTISEMENT - CONTINUE READING BELOW
Their packages start at Php 450,000 which includes operations, management and customer service support.