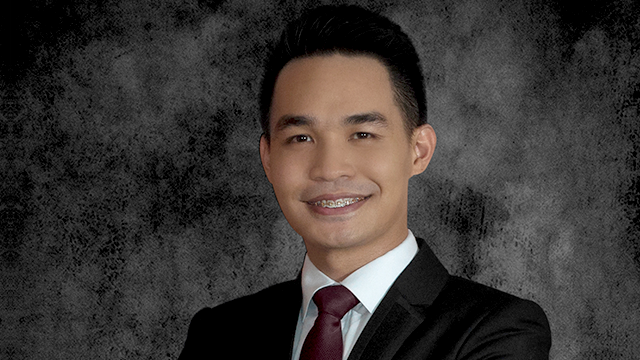 At 19-years-old, Tristan Licudan had a curfew of 6 PM.
After living most of his life under such predicament, it was no surprise that Licudan was more than ecstatic to leave the province of Cotabato and settle in Manila for a job opportunity.
"I wanted to be an investment banker. I wanted to do things on my own, for once," Licudan told Entrepreneur.com.ph
ADVERTISEMENT - CONTINUE READING BELOW
But like how most of his plans in life went, his parents got in the way.
On the third month in his new job, Licudan was surprised by his parents with his own SEAOIL franchise, hanging his career in an imbalance. Most would have been delighted with the surprise, but Licudan was shocked, annoyed even.
"I never wanted the responsibility, but since they named it after me, I was forced to operate the business since all of my family's savings were in there," Licudan. "So I left. Again."
The reluctant entrepreneur
On his first week after going back home, his family bought the lot where the franchise will be erected and signed the dealer-on-dealer franchise with SEAOIL. In less than a year, their first branch in Kidapawan, Cotabato opened in March 2011.
At 21 years old, Licudan had to figure out how to sell their products in a market adept with the big brands of fuel. His Business Administration degree worked in his favor, so he designed different ways to attract clients and keep loyalists.
ADVERTISEMENT - CONTINUE READING BELOW
Unlike most gas stations in the area, his first branch had a service center equipped with advanced equipment, which features 3D computerized wheel alignment and wheel balancing, among the usual oil change and under chassis repairs. All services are done in a day for better workflow.
"We also offered credit line to our first clients so we can build our network, since I didn't know anyone in the city," Licudan said. "By the first three months of operations, we were churning 250,000 to 350,000 of liters a month."
Such number is only usually seen with branches in Metro Manila and more urban cities in greater Luzon. In spite of all his hesitations, Licudan was thrilled.
Before the year ended, Licudan had grown a huge network enough for him to have a steady line of customers. Word-of-mouth worked at the business' advantage, especially with the entrepreneur's more personalized dealings with clients.
ADVERTISEMENT - CONTINUE READING BELOW
"I think my advantage was my relationships with clients became more personal. I personally attend to their needs, I even visit their offices," Licudan said. "I learned that whatever success they may achieve, it will come to a point that it will reciprocate to your business. It's give and take."
Such trait wasn't innate to the franchisee, but his personal monthly quota pushed him to be relentless in pursuing clients.
On the first year of business, Licudan was still thinking of going back to Manila, to continue his initial plans. "I told myself that once my family retrieves their initial investment, I'll pursue my original dream again."
But after all the successes he has achieved, the young entrepreneur found difficulty in letting of the business. Surprisingly, he grew to love it, almost as if it was his own idea to put it up.
"I liked that I can attain work-life balance with entrepreneurship. If I focus hard enough, I can finish a day's work by 12 noon. I can even get home to have lunch with my family," Licudan said. "It's all about discipline."
ADVERTISEMENT - CONTINUE READING BELOW
Such freedom to do things at his own pace may be rare for most entrepreneurs, but Licudan also had to push through his own share of struggles.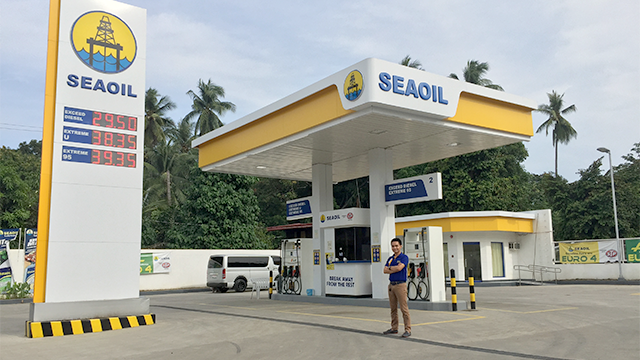 On the fourth month of operations, an initially loyal client went array with payments and was suddenly unreachable. The guy owed them more than half a million pesos. It was an early wake-up call.
ADVERTISEMENT - CONTINUE READING BELOW
"I trust people too easily. I mean for a first time entrepreneur, and on our first year, I would have given up," Licudan recalled.
The incident made him grow a resilient muscle and develop leadership skills. He learned to delegate tasks and retrace business processes.
Five years later, Licudan now operates six SEAOIL gas stations in Kidapawan, Cotabato City and Digos, Davao del Sur, with around 30 people under his leadership.
"I had to work under pressure and not panic. That sounds [contradictory] to what was happening before my eyes, but I had to do things one step at time," Licudan said.
With more branches come more responsibilities
The now 26-year-old business operator also has to deal with human resource management problems, encountering various cases of theft.
"You have to treat your employees as family, because it's only through that [by which] they would take care of your business," Licudan said. "They'd protect it as their own."
ADVERTISEMENT - CONTINUE READING BELOW
Licudan's successes did not only result in better revenues but also recognition from SEAOIL. In January 2016, the young entrepreneur was recognized as Dealer of the Year for the outstanding performance of his branches.
"It helps that my hard work is recognized. It pushes me to be a better entrepreneur and to become more effective," he said.
Full-circle
Now that half a decade has passed, Licudan has grown to become more effective as an entrepreneur than he initially thought. The last six years pushed him to uncover skills and qualities he never thought he possessed. It became his (rather late) coming of age tale.
"I have a love-hate relationship with my parents, I must admit. They always compared me to my brothers who always excelled in school," Licudan said. But these days, his parents have nothing but good words for their second born. A family of five, Licudan has become a sole caretaker of their family investments, now more than willing than he was in 2011.
ADVERTISEMENT - CONTINUE READING BELOW
"Once, I tried to take a week-long vacation and my parents didn't know how to operate the business. I knew then I had to stay and take care of it," he said.
While he has long abandoned his initial plans, Licudan has no regrets and aspires to get better in time. The young entrepreneur plans to open two more branches in the next two years and eventually have his own family.
"Looking back, I was scared to even start on my own, but the difficulties forced me to do well," Licudan said. "I guess you have to accept that there will always be problem[s]. There is no perfect time to start but now."