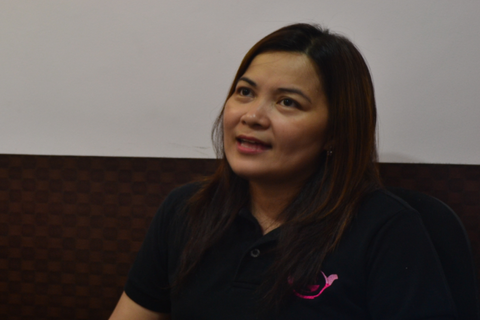 "We know that milk tea is a rising trend. And I believe that it will be the counterpart of coffee shops in the future" Tea Generation general manager Vernie Cobreros-Farro asserted. She firmly believes that milk tea is here to stay.

That is why Farro has so much confidence in her business, which is actively into franchising. Since its establishment in May 2012, Tea Generation has opened over 30 outlets, 20 of which are franchised stores. Thus, for her, the market for milk tea has always been promising.

Farro cheerfully recalled how she got into this business. She was into entrepreneurship even during her younger years. She used to own a coffee shop before she decided to migrate to the US in 2002. It could be fate that made her realize that instead of fulfilling her American dream, better opportunities await her home.

One day, while visiting China Town in San Francisco, California, her attention was drawn by a long line of people. Out of curiosity she joined the queue only to find out that it was for a brand of milk tea. She was amazed, eventually realizing that it could be a promising business idea when brought to the Philippines.

Establishing Tea Generation

In 2012, Farro and her husband Aldrin, who used to work as a shop staff in a ship, started exploring possible business opportunities back home. Farro knew from the start that milk tea will be the ideal business concept for them. That time, she recalled, there were already milk tea stores operating in the metro, "but not as many as we have today."

In May 2012, Tea Generation was born. Initially, the couple thought the business would be easy because making milk tea requires less work. But as Farro reminisced, it was never an easy road. The two of them had to start from scratch and work harder just to make the business work.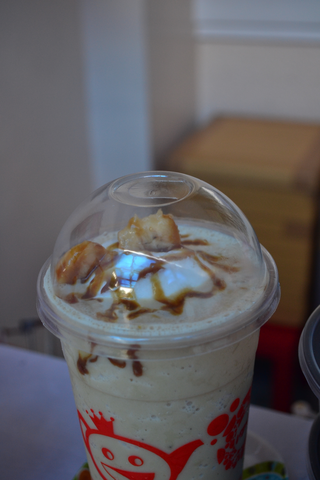 Farro said they went to various places just to find the best suppliers. They had a hard time probably because they wanted to make sure they are getting nothing but the best and the safest ingredients. Tea Generation uses FDA-(Food and Drug Administration) approved supplies. They even have a resident chemist to make sure their ingredients are always safe for consumption.

Challenging start

When the business did very well, the Farros decided that they should offer it for franchising. Farro recounted, "Many of our friends advised us to offer Tea Generation for franchising so we can help more people."

She added," When we started franchising, that was when we decided to have a consultant." Since then, Tea Generation has been obtaining guidance from franchising consultancy firm Francorp.

This is why Farro recommends getting franchised businesses to other entrepreneurs. "They would not have a very hard time putting up a business." Franchisees would just have to buy the franchise and manage the business well to earn income. They don't have to invest time and effort in product development and marketing.

Promising product

Tea Generation uses black tea oolong and Ceylon, which are considered as among the finest tea products in the market. The matcha green tea powder they use as main ingredient has more nutritional and antioxidant content than the typical green tea. For those who dislike the taste of tea, Farro assured that their customers can hardly taste its presence in their drinks.

"I am a Filipino. This is why I tend to always look for original Pinoy flavors," she said about the current flavors of tea drinks in their menu. Tea Generation is the only one of its kind that offers leche flan and melon as best-selling flavors. Farro disclosed that they used to offer halo halo, but eventually decided to discontinue it because the 'sinkers' are very costly.

To date, Tea Generation is also starting to offer other products in their menu. Their stores now serve French fries and waffles in an effort to expand their offerings. Farro revealed that this is a strategy for them to introduce those add-ons, which would eventually be offered in a store they are now conceptualizing.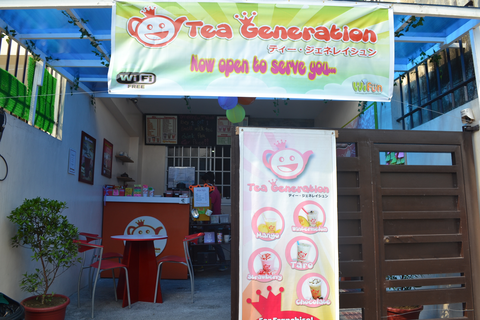 Tea Generation for franchising

To apply for a franchise, fill up the required franchisee application form. Furnish a map indicating the exact site of the proposed location. A designated team will conduct a feasibility study of the area to make sure the business will do well. According to Farro, they want to make sure the store is located in a promising market.

It is advisable if the cart or store would be strategically located outside, inside, or near schools, offices, and call centers. The store is expected to also do well if it is conveniently located in a residential or commercial center within a community. Tea Generation is open for franchising not just in Metro Manila but also in the provinces. In fact, it now has franchised stores in Laguna, Cavite, Pampanga, Pangasinan, Tarlac, and Rizal. It even has a store along Session Road in Baguio City.

"There should be no problem in shipment of supplies to the provinces," said Farro. For franchisees in the Northern Luzon region, Tea Generation ships through Victory Liner. In Cavite and Laguna, stores coordinate with each other for an efficient delivery of supplies. Franchisees are required to shoulder the shipping costs.

Franchise packages

For the basic all-in franchise package of P250,000 (counter/store type), the store should generate revenue of at least P3,000 per day (or about 50 cups sold) for the franchisee to attain his return on investment (ROI) within less than 11 months. Logically, if there are optional costs added, meeting of ROI will take a little longer. They have a franchisee, who was able to meet his ROI for just four months.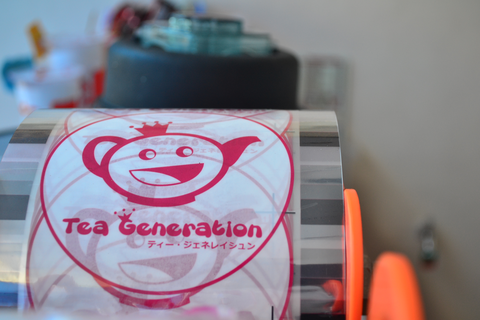 Those who opt to buy a takeout counter type franchise will only invest P150,000. But the package only includes the cart and the equipment to be used. Excluded are tables and chairs, which come with the counter/store type packages.

The franchise term lasts three years. The contract is renewable after that and the franchisee is required to shoulder only the franchise fee worth P50,000. However, Tea Generation might require renovation of the store upon renewal of contract. The company has assigned personnel to perform 'spot checking' on stores to make sure all locations remain presentable.
ADVERTISEMENT - CONTINUE READING BELOW
Do you want to explore the franchising opportunity offered by Tea Generation ? Check out its online directory listing here .