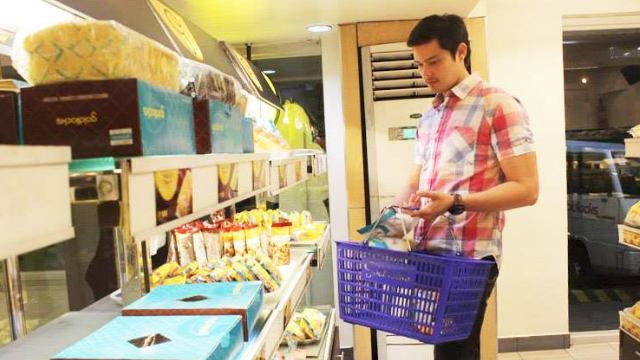 Goldilocks has maintained its family culture in its 24 years as a franchisor (it started franchise operations in 1991). Not only has it nurtured its roster of franchisees, it has also made them truly a part of the homegrown, family-oriented brand. 

Take Dr. Grace C. Go, a Goldilocks franchisee in General Santos City, South Cotabato. She believes Goldilocks is a model franchisor since, she says, "they have an outstanding organization, which espouses the highest standards in leadership and excellence. They truly care about and value their franchisee, from negotiating the best lease rates on locations to ensuring that each site is profitable."

This "protective family attitude" from Goldilocks "endears them to franchisees who can't find the same level of love and attention from other franchisors," Go adds.

How does Goldilocks align franchisees like Go to its corporate culture and values? The doctor says one way is by providing continuous training and "regular interfaces on how to improve all aspects of being a franchisee." She notes that Goldilocks is very professional and responsive to their needs as franchisees.

For instance, Go says Goldilocks' culture "has always espoused fairness in all its dealings." While the franchisor provides guidance, "they respect us and allow us to make our own decisions."

I trust Goldilocks because they have always considered my interests and financial wellbeing as part of their goals," the doctor adds. Go is confident she can expand her Goldilocks franchise—under the company name Close Ties Shoppe Inc., which currently has eight employees—to other areas in South Cotabato province and Mindanao. With Goldilocks planning on building more commissaries in the region, "this, in one way or another, can also attract other franchisees to expand to other areas," says the doctor.

Not surprisingly, the company is observing high standards when screening and choosing its franchisees. According to Lin Deres, franchise manager of Goldilocks, here are nine traits of a successful Goldilocks franchisee:
ADVERTISEMENT - CONTINUE READING BELOW

1. Diligent and research-oriented.
Model franchisees do their own research on a company's history, franchise concepts, products, customer base, and market demographics, as well as visit the stores to get a feel of the business.

2. Shows a commitment to following the franchisor's proven systems.
They understand and accept the fact that the franchise is a tried-and-tested business model.

3. Financially capable of meeting the pre-opening investment and ongoing operating costs. 
They should be able to meet the franchisor's requirement to renovate their store as needed and adapt modern technology.

4. Very good interpersonal skills.
They are able to deal with their employees, customers, suppliers, external business institutions, and government agencies with openness and a good level of comfort

5. Strong leadership skills. 
They are able to become role models for their store team, and exhibit capability and consistency.

6. Excellent motivators. 
As business owners and store operators, they need to be able to provide direction, encouragement, and guidance to their team in order for them to achieve their targets
ADVERTISEMENT - CONTINUE READING BELOW

7. Aggressive in terms of marketing their store, embarking on local store marketing efforts. 
They need to be on the lookout for business opportunities in their local retail trading area.

8. Has business and financial acumen. 
Monthly store financials are reviewed to ensure profitability, and remedial measures are put in place in case sales and cost targets are not attained.

9. Dedicated and hardworking.
 Perhaps most importantly, a successful franchisee is one that is a hardworking, hands-on type of store operator, actively overseeing the store's performance and profitability.
Photo from Goldilocks' FB page