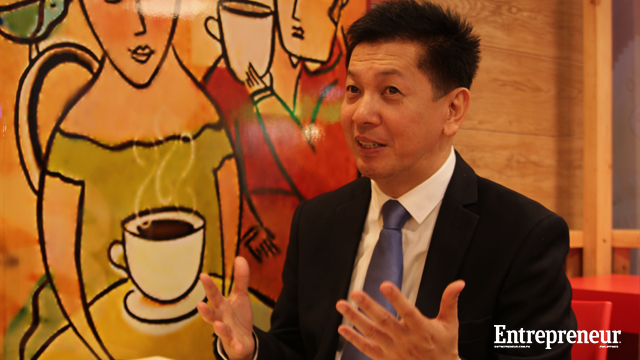 It's strange how twenty years, when it is the age of a person, connotes youth and promise, and of exciting things yet to come. In the case of an organization or an institution, a twenty year existence equals a milestone, a ripeness in age that serves as a good measure of declaring that with the accumulation of all those years, it is already made.
ADVERTISEMENT - CONTINUE READING BELOW
But ask the Association of the Filipino Franchisers, Inc. (AFFI) vice president/co-founder and expo chairman Richie Cuna if he feels the distinction between twenty years as a coming-of-age or a measure-of-being-made, and he would probably just laugh it off. After all, he appears to appreciate both the freshness and the richness of AFFI's 20 years. He expresses a grateful pride for what the association has achieved, while admitting that the group still has a lot to learn and accomplish.
Above all, he values the relationships forged between the businesses under AFFI's umbrella, and when asked about the kind of leaders he's dealt with throughout the 20 years, he takes a breath, shakes his head as if a quick flash of the twenty years just swept him, and smiles, "I've seen brands from day one up to 20 years after, kung bakit nag-succeed, because of the owner. Makukwento ko lahat ng buhay nila sa 'yo 'pag may panahon tayo!" he laughs.
ADVERTISEMENT - CONTINUE READING BELOW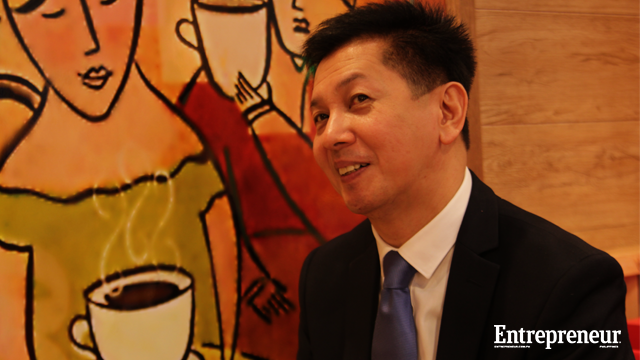 Starting out
Cuna and his fellow founders established AFFI "to promote responsible franchising and to empower entrepreneurs." This is something he takes seriously. For Cuna, all matters concerning AFFI is more than just business – it's a cause.
"Ako aaaminin ko, AFFI is a non-profit organization. [For] me and my colleagues and my co-founders, it's purely advocacy, no sweldo, gastos kaliwa't kanan," confides Cuna.
ADVERTISEMENT - CONTINUE READING BELOW
AFFI, over the past twenty years, has been doing its entrepreneurial empowerment advocacy through activities that focus on teaching and mentoring entrepreneurs. While the business expos, trade fairs and roadshows are among their year-long staples too, AFFI puts a premium as well on programs such as Business Journey, which advises aspiring entrepreneurs on every step necessary for putting up a business. From basic mind-setting to tutorials on securing papers from DTI, BIR and IPO, Cuna describes the Business Journey program as a "one-stop shop." Just launched last year, the program was integrated to this year's 15th Franchise and Business Expo as one of the expo's yearly innovations.
Meanwhile, the Franchise and Business Expo itself "has been the baby of the association for the past 20 years," says Cuna. "It's not an easy task to organize a big event such as this. But again I still remember the first five years." Cuna recalls of the time when AFFI's expo used to just be a part of bigger trade shows and would be exhibiting only in small pavilions within those trade grounds. As the years went on and as their membership grew, they felt the need to give their own exhibitors a bigger platform. That's when they decided to showcase their own brands in a trade show which they can organize themselves.
ADVERTISEMENT - CONTINUE READING BELOW
As a franchising expo, AFFI's platform has not been exclusive to AFFI members. Cuna points out that in fact, not all their exhibitors are in franchising. A lot of their expo participants showcase new deals for customers, or are startups presenting new product concepts.
"We encourage them to do that kasi 'san pa manggaling 'yung future entrepreneurs and franchisors? Of course from the startups," explains Cuna.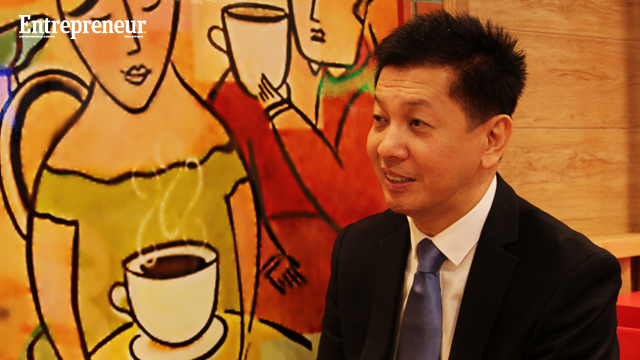 ADVERTISEMENT - CONTINUE READING BELOW
Growing big
So how can a business join AFFI or its expos? For the past two years, AFFI has opened up its membership to even non-franchise businesses. "As long as you are an entrepreneur, and you want to start [exposing] your brand or concept, we start to entertain [you]. But of course there is a screening process," explains Cuna. "There [must be] credibility as far as being an AFFI member [is concerned, given that] it is a 20-year old organization."
When asked what his personal favorite AFFI success stories are, he finds it difficult to name just a few. He does point out brands that have now become ingrained in the Filipino's consumer consciousness such as Mang Inasal, Figaro, Lot's A Pizza, Aquabest and Potato Corner.
"Remember, AFFI is a homegrown association of Filipino businesses, so 'pag may nakikita ka na isang homegrown na dumadami, lumalaki, or even goes across the shores to become a global brand, sino ba naman ang di matutuwa?" asks Cuna.
ADVERTISEMENT - CONTINUE READING BELOW
Cuna observes that the range of franchising brands has expanded over the years, where service and lifestyle product brands are now closing the gap between the often-largest franchising segment – food.
"Food has been a steady industry in the franchising business, or even in general. But I think you'll notice for the past five or six years, services has grown. Look around, before, it's all food. Now you have salons, [or] you have a perfume business," said Cuna. "These are catering to the luho of our kapwa Pilipino."
As for the percentage gaps between food and services, Cuna estimates previous years to be at 60 percent for food and 40 percent for services. He even remembers to have started with a 70-30 percentage gap, where food dominated at 70 percent, while services took the remaining 30 percent. At present, food stands at 55 percent while services is at 45 percent.
With the initial announcement of this year's AFFI easily going viral and demonstrative of the public's great interest on franchising, a clamor for a Mindananao staging of the franchising expo was raised. Cuna admits that the AFFI team has always dreamed of staging the very same expo of the same scale in Mindabano, but it's still challenging at this point. In the meantime, AFFI actively pushes for their smaller trade shows called road shows to be staged regionally.
ADVERTISEMENT - CONTINUE READING BELOW
Cuna who describes himself as a franchisor by heart, and who has franchised his very own Fiorgelato, is into franchising other brands as well, just as he remains to be a member of other franchising and business associations outside of AFFI. Doesn't he ever feel it is all too much to handle? Why does he remain widely and deeply involved? He answers, "Because I believe in franchising as a tool for business expansion. So since bilib ka sa product, bilib ka sa sistema, practice what you preach."
"Alam mo, 'yung nagagawa mo for your co-entrepreneurs is really rewarding e. That's why I've been here for the past 20 years," says Cuna. "I keep on doing this for my fellow entrepreneurs. Yun na lang ang pinaka-reward ko."
*****
Jen Balboa is the managing editor of Entrepreneur Philippines. She loves rags-to-riches true-to-life stories.