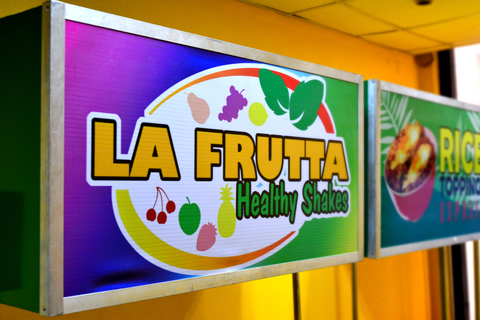 Those who are familiar about the 'marketing mix' can very easily identify the important P's for effective marketing of any product or service. Those P's are: product, price, place, people and promotion. It is advisable to prioritize those factors whether you are starting up your own food cart business or buying any of available franchises.

If you are considering getting a food cart franchise, you should know and observe those factors by heart. That is because those are the most important elements that can bring your venture to success and profitability. Here are effective tips based on those P's to help lead your food cart business to success.

Product
Of course, it is necessary that the products your food cart business is selling are of good quality and are offering customers with great value for their money. It would be very difficult to sell products that the target consumers will certainly not like. Monitoring accuracy of the inventory is another concern. There should be a systematic accounting practice to reconcile stocked goods versus actual sales. An ideal food cart franchise has a good system for monitoring inventory.
ADVERTISEMENT - CONTINUE READING BELOW

Pricing
Demand for your goods will be influenced by the pricing scheme you adopt. Logically, affordable meals and beverages will make any food cart business an instant hit (of course, the price tag has to be complemented by quality). However, an entrepreneur may not have the authority to modify the prices implemented because the franchisor usually makes such a decision. It would be most advisable if you can adjust prices to make those suitable for the location. Better yet, it is ideal to buy a food cart franchise with affordable meal prices to begin with.
Place
A good product must come with a reasonable price tag and be sold in a strategic location. You can't just put up your food cart business anywhere. To enjoy greater chances for attaining success, find the best possible location for the business and analyze it well to be sure that there would be a market for your products in the site. Choose the right location to make sure your food cart will cater to its target consumers.

 
ADVERTISEMENT - CONTINUE READING BELOW
People
The business should target the right people/consumers. Before you launch the venture, identify the type of consumers to aim at and analyze their observable behavior in terms of food consumption and patronage of businesses. Determine the demographics of those people and find out the specific times of the day when they are more likely to come out and buy snacks or meals from your food cart. This way, you would know when to expect queues of customers and set strategies to prevent customers from falling into long lines or from waiting too long just to be served.

 
Promotion
After everything is set up, you have to spend time, effort, and capital to promote the food cart. You may opt to make streamers, tarpaulins, or banners to raise awareness among possible customers about your business. It will also help to occasionally offer irresistible discounts as well as freebies to further entice consumers.

It would be best if you will choose the right food cart franchise business. This is how E-Concept Business Consultancy Inc can be of most help to you. You may choose any of the food cart franchises from those owned by the company. E-Concept Inc will not just provide you with business or brand; it will also give you the necessary support and assistance you will need to ensure success.

You may visit E-Concept Inc in any of its two offices. The first one is at Unit 920, AIC Burgundy Tower, ADB Ave, Ortigas Center, Pasig City. The second office is at Unit 203, 2F LIMS Brotherhood Bldg., Foundation J Llorente Street, Osmeña Blvd, Cebu City.
ADVERTISEMENT - CONTINUE READING BELOW