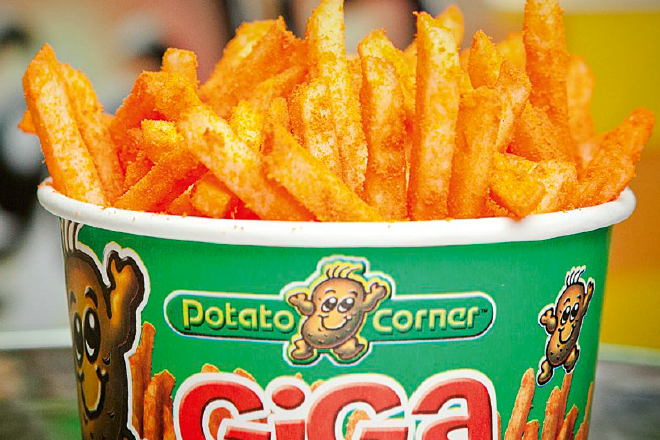 His friends don't believe him, but Angeli Valenzuela swears that he built his present wealth on being a humble food cart franchisee. An architect by profession, Valenzuela owns three Potato Corner outlets—two at the Festival Mall in Alabang, Muntinlupa City and one at Robinson's East in Cainta, Rizal—while holding down a 9-to-5 job as an operations manager with a top department store chain.

With the combined income of his flavored French fries carts, his paycheck, and several other investments (more on that later), Valenzuela has built a modest nest egg, bought several condominium units, and is ready to jump into his own business of property development using capital he raised by himself.

So how did he amass his wealth? The lessons may be familiar, but Valenzuela's story is uniquely his own. Here are the highlights:

Save, then be prepared to spend more than your savings

To put up the P250,000 he needed to gain a Potato Corner franchise (this was over a decade ago, in 2001), Valenzuela diligently set aside a portion of his salary for that. "Personal savings, usually you'll have to start from that," he says. "Just save up some money. From there and my regular job, I was able to set aside a certain amount of money. Then when I turned 35, I decided I wanted to go into business."

His savings went to paying the franchise fee, fees for business registration and permits, and the rental deposit for his cart, but Valenzuela—who's "almost 50" now—cautions aspiring entrepreneurs to be ready to spend more than what's required.

"For example, if you go into a franchise business, and somebody tells you it just costs P200,000, you can't think that you'll spend just P200,000, just the cost of the franchise," the architect adds. "Sometimes 50% or 100% of that amount will go to acquiring the franchised store's location; at the same time you have business registration and some other minor expenses."

So when someone says a franchise costs just P200,000 "add another P100,000 to P150,000 and that will be your initial cash outlay," says Valenzuela. Personally, he adds, "I really don't consider rental expense and deposit as an outlay; it's money that's just there, it's still yours, it's not spent, it's just out of your pocket."

But how exactly did he save up for the business? By putting "small amounts" into a time deposit account, "to get into the habit of setting aside money" that couldn't be touched or withdrawn instantly, says Valenzuela.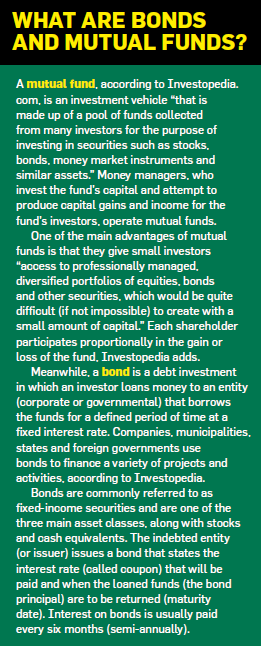 Invest wisely, and set a budget for any venture

Usually, when his friends ask him what's a good business to put up, "they expect me to tell them or give them a business format or template to start with," he says.

"But I would ask them in turn, 'Do you have the money now?' because you need to have money to put up a business," Valenzuela adds. "So they ask me, 'how do I save money?' It's not easy to save money, but you have to think of innovative ways to save."

One way, however, was presented to Valenzuela by his banker: investing in mutual funds and corporate bonds. This allowed him to grow his money steadily. "At first, I invested in medium risk funds. That was my banker's advice—don't go for the high-risk funds," he says. "But now that I have some savings, I go for high-risk investments, because the earnings there are bigger, too."

With more money coming in, Valenzuela added to his mutual fund investments and also bought some real estate and condominiums. "Some people will really not believe, they are so skeptical that when they see a food kiosk, they'll say 'that will just earn P10,000, P20,000 a month and then that's it," he says. "But they're not realizing that given the right location and the right format, you can generate a lot of income from food carts."

When you do have enough money for investment, "work backward" with the end in mind and set a budget for the planned enterprise. Valenzuela explains: "For example, if I have P500,000, I won't invest the whole P500,000 into a business. I would initially invest half of that, then when the money goes out, I prepare myself for the possibility of losing the entire investment, that I 'gambled' it away."

Realize your risk, and don't be afraid to cut your losses

At the time he was saving up for his Potato Corner franchise, "I set aside 50% of my income, then the rest I invested in the business. So even if I had losses, I still had money for myself."

Case in point: with the earnings from his three stable food carts, Valenzuela
managed to add two more Potato Corner carts and venture into another franchised business, this time in the service industry. But all three faltered; the new food carts were in locations that catered to lower economic classes that found flavored French fries too costly, and the service franchise had too many issues, forcing him to sell the business after a year.

"I had as many as five (Potato Corner outlets) at one time," he says. "I tested several markets at the malls, the C and D markets, but they really didn't earn anything. I realized that my products had a particular market, and that market alone. So for me, if the business is losing, I won't push it."

Valenzuela admits that his mistake, especially in the service franchise, was venturing into another business "when I wasn't ready for it. It was a spur of the moment; I didn't give it enough time to really analyze it. I am very fortunate because I had a deep 'war chest' before I ventured into that. It was not very painful for me, I wrote it off, and my other stores are still doing well."

Still, once you do have a surplus of cash, don't be afraid to spread the wealth among your investments and businesses, says Valenzuela. "I encourage people to diversify, for as long as you strike while the iron is hot, while you are making money," he says. "Don't try to invest again when your first business is going down, you might pull both businesses down."

"I am thankful to Potato Corner for giving me this kind of financial freedom, even if I tripped up several times," he adds. "But with a proven brand, your foot is already in the door." That's something Angeli Valenzuela's friends can believe.
ADVERTISEMENT - CONTINUE READING BELOW
This article was originally published in the January to February 2012 issue of Entrepreneur magazine. Subscribe to the print or digital version here.       
Photos by Dairy Darilag