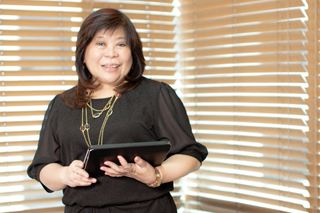 Why do you want to start a business and how big do you want to see it grow? Business is at its very heart is about knowing yourself as an entrepreneur. The more passionate and aware you are about your abilities, the more capable you can become in making it successful.

ADVERTISEMENT - CONTINUE READING BELOW
One way to grow your business exponentially is to consider the franchise route. You will be able to solve the challenges of lack of funding, slow growth and finding the right people to manage it. Francorp Philippines is part of Francorp International, an American company with branches in 27 countries where it has made the business of franchising a science. The Philippine office opened in 1997 and since then has helped local franchisors make it big in the country. It has worked with nearly 400 companies accounting for 25 percent of the total industry. Majority of Francorp clients are in the food sector, followed by concepts in service and retail.

What does a startup need to become a franchisor? Bing Sibal-Limjoco, the CEO of Francorp Philippines says, "They must have at least one successful store, meaning it is making money. It needs to have been in business for at least a year…But of course it would be better if they've been open for a long time so that we can analyze the figures."  The company provides the strategic planning muscle you need to build the backbone of the business: structure, planning and competitor research and analysis.

There is a proven science to making the franchise model work. While it is cheaper - and yes easier - to just hire a lawyer to draw up a franchise contract, you will be skipping the crucial stages you need to make the business last. Bing says, "We just don't do the franchise agreement. First we ask: Is there business making money? And how will they support the franchisee?"  

Francorp will sit down with a client and ask the hard questions that need to be answered. Is the franchisor financial stable? What are the other sources of income? Will the franchisor be able to support the franchisee? Franchising is also about sharing the fee between the franchisee and franchisor. You need to be sure that when the fee is shared, will the business still make money?

The consulting process can take anywhere from three to four months, or even up to eight months, for a would-be franchisor depending on how prepared is the business and if everything is in place. If a client is still not ready, Francorp also helps fix their client's processes to make the model work. For example, can you cut down on costs by buying supplies by bulk? How about looking for another supplier that sells the same item for cheaper? Costing is very important, says Bing.

It also ultimately boils down to what the franchisor wants. Some franchisors want their business to get big right away while others want to take it slow preferring to balance growth with other goals like raising a family.  "We always ask: What are your goals? Where do you want to be? They may not go as fast because that is really not the goal of the franchisor," she says. Limjoco admits franchising is exciting because of, "the fulfillment of seeing a small business become big. Francorp is proud we helped them achieve it."

For inquiries and more info, visit Francorp's directory listing here.

ADVERTISEMENT - CONTINUE READING BELOW