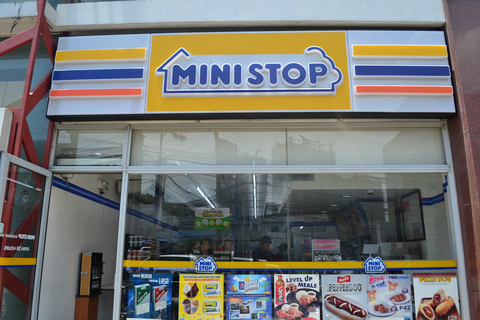 All season, you can treat your taste buds to some pampering at your nearest Ministop store that caters to your needs!  It has everything for your daily needs from novelty items to savory rice meals, snacks, and beverage.

Among its best sellers all season are coming from its wide range of ready-to-eat food selections and signature cool delights.

Uncle John's Fried Chicken. At P65 with rice, Uncle John's Fried Chicken is full of flavor and with bigger serving sizes that competes with leading fast food chains. Uncle John's Fried Chicken is marinated with different spices for a distinct taste, coated with butter and breading for the desired crispiness, and cooked until golden brown. It is prepared daily to ensure freshness and cooked to perfection, just the way you like it!

Toppers.  Another satisfying option, Toppers are reasonably-priced Rice Meals ranging between P29 to P49 with your choice of viand. By adding P10, you get your meal and drink combo. Enjoy great tasting and affordable rice meals with Ministop Toppers, yummy and on-the-go Filipino comfort food.

Kariman.  Ministop's Kariman is definitely a must try! This snack is popular among on-the-go yuppies and students. Deliciously fresh and filled bread coated with Japanese bread crumbs, it turns golden brown and crunchy when cooked.  Savory Kariman is at P26 while the Sweet Kariman is at P10.

Hotdog Sandwich.  This is no less a sandwich steamed to perfection. You can choose what to put from its list of delectable garnishes.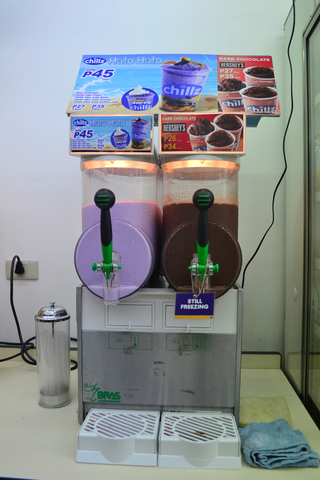 Dimsum Delights. Choose between Siopao---a delicious pork, beef, or chicken filling inside steamed white dough and Siomai---seasoned ground meat wrapped in molo wrapper. Ministop serves its siomai steamed, for that classic dimsum taste; or fried, resulting in a crispy exterior.

Chillz. This non-carbonated drink fits today's young and adventurous generation. It's a thirst-quenching ice blended beverage in delicious flavors that everyone will surely love. You can enjoy Chillz at super affordable prices, P27 for 12oz. and P35 for 16oz.

My Sundae. Who doesn't love ice cream? This soft-served, P15 delight is more than enough to beat the scorching heat. Enjoy the signature mouth-watering, soft served ice cream that comes in different seasonal flavors.

Tealightful.  The New Milk Tea, the latest innovation, is a delightful way to pleasure your senses and answers the call for non-coffee drinkers.  It is also available with a choice of toppings ranging from Nata Strips and Coffee Jelly.

With all these exciting and innovative products, Ministop provides its business partners with a huge opportunity to grow with them as they further expand their reach in the Philippines. Ministop guarantees that customers are served freshly prepared high quality products at reasonable prices to address the Filipino consumers' taste and budget.

Are you considering owning and operating your own Ministop franchised store? Check out its online directory listing here.

ADVERTISEMENT - CONTINUE READING BELOW
Photos: Ayesha Pajares