<>A recent study by Japanese financial firm Nomura found that Filipino consumers have become more discerning, making them prefer branded goods in modern retail chains. For Erik G. Catabas, franchising manager at TFB Inc, the local operator of Giordano stores in the country, this fact indicates that it is the best time for franchising of global fashion brands.
"It's easier now. Filipinos are more open to global brands. Now it's in." As a proof, Catabas cited the recent successful entry into the local market of international fashion names like Forever 21 and Uniqlo.
Unfortunately, the entry of those companies takes its toll on homegrown counterparts. "Local brands are being challenged these days. There is a current trend for local brands to act global by getting foreign endorsers."
Giordano is not affected. That is because it is actually a global brand, having originated in Hong Kong and having presence in most important fashion markets around the world. Giordano Philippines has opened its door to franchising, giving local entrepreneurs the rare chance to own and operate their own global fashion retail outlet.

Dealing with competition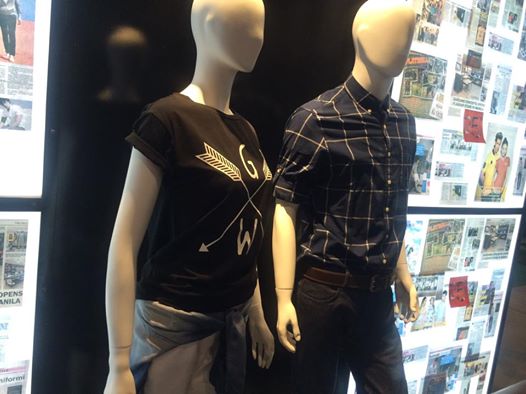 Giordano Philippines had remained quiet and had observed the old way of doing business. For many years, the company had relied on its being a family brand. It has always been confident that loyalty from customers would be carried out for many generations.
However, Giordano admitted that it had to slightly change its operational strategy when global competitors started to come in. "That's why we strengthened our marketing department," Catabas revealed.
Consequently, the company started allocating a significant part of its budget for marketing three years ago. Thus, Giordano is now actively advertising in magazines and sponsoring celebrities. So far, it has two brand ambassadors: actor Richard Yap and music icon Rico Blanco. The company has also joined the local fashion week.
Being open-minded
Catabas, being in the industry for many years now, has carefully observed and analyzed the local fashion retailing market. He shares two helpful tips to entrepreneurs, especially to franchisees of fashion retailers.
First, he advises those businessmen to be open-minded amid a constantly changing market. "Be updated and open to changes. Aim to be a trend-setter. You must learn to be ahead of the trend instead of simply following it," he said.
This is how a franchisee's reliable fashion sense would be important. Giordano regularly sets a buying schedule, wherein franchising partners will gather to take a look at the latest available styles and items. In such occasions, they have to expect the unexpected. They would have the independence to choose the styles and items their stores would be carrying.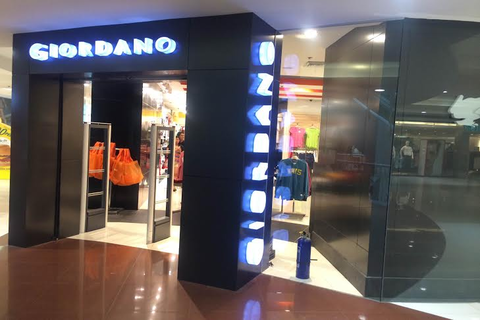 Be hands-on
Second, Catabas asserts that fashion retail franchisees should be hands-on when managing their business. Logically, this would help ensure good management as business owners would naturally strive harder to succeed so they could reap profits.
Giordano Philippines usually send mystery shoppers to randomly selected outlets. According to Catabas, this helps the management rate their stores periodically. "Somebody verifies the findings of our mystery shoppers. Then, we make recommendations for improvement," he disclosed.
However, Catabas clarified that their franchisees can still keep their jobs or manage their other businesses. "We even allow our franchisees to have franchises of competing brands. We don't limit opportunities for them," he explained. This means that each franchisee could adopt best practices that could help them enjoy flexibility without compromising profitability of their stores.
Are you considering franchising a store of a global fashion brand? Giordano Philippines opens its doors to prospective franchisees. To learn more and to make an inquiry, check out its online directory listing here.
ADVERTISEMENT - CONTINUE READING BELOW