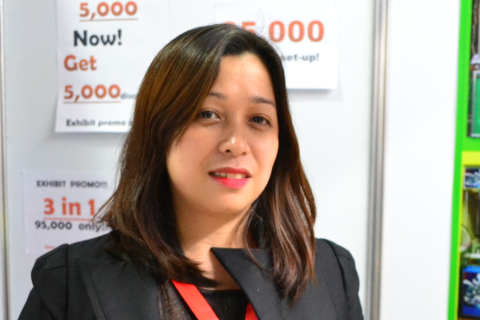 <>There are logical reasons why many inexperienced and newbie entrepreneurs are choosing a food cart for their new venture. First, this type of business usually requires lower capital. Second, food is always a popular commodity among consumers. Third, it is comparatively easier to manage than any other business. And lastly, it can be a training ground where a new entrepreneur can learn basic management skills and accumulate experience.
For a food cart entrepreneur to be successful, he has to first set the right attitude when operating and managing such a business. Entrepinoy Food Cart franchise manager Dabby Medina agrees. "In this type of business, attitude counts. A franchisee has to observe the right level of discipline to make it work," she said.
As many entrepreneurial experts assert, no business should be considered as small or big. An entrepreneur has to give his full attention and effort when operating and managing a business, whether it is big or small. "There should be focus to do the best and to excel," Medina added.
Hands-on management
It would certainly help if the business owner would be hands-on in his enterprise. That is why Entrepinoy usually requires its food cart franchisees to personally manage the franchised business. "We want our franchisees to actually and truly understand how the business works. Besides, it is their money that they are intending to grow," Medina asserted.
"This way, entrepreneurs are given the opportunity to learn basic entrepreneurship based on experience. They will have to undergo first-hand experience in dealing with the basic and usual rudiments and challenges of operating a food cart. Eventually, they would learn for their selves how to effectively resolve issues," she added.
It is never costly to buy and own any of Entrepinoy's food cart franchise brands. According to Medina, for as low as P35,000, an entrepreneur can buy an outdoor food cart, which could be strategically located in transportation terminal areas, school zones, and municipal or city halls.
Less risky
The entire franchising process can possibly be completed in as fast as two to three weeks. Plus, the company is providing P1,500 worth of initial supplies in the franchise package. That would be sufficient to cover the inventory for the first day of operations.
"You can tell that our franchise package is least risky. Franchisees would not bear much pressure. But they could instead focus on making the food cart immensely successful for it to generate much more profits," Medina reiterated.
Moreover, Entrepinoy also provides consultancy services to make sure its franchisees would finally see the path to success. It provides its franchisees the necessary guidance for them to really make it big in this business.
Are you ready to start a small food cart business with a lower capital? Contact Entrepinoy for available food cart franchise options now. Follow this link.

ADVERTISEMENT - CONTINUE READING BELOW