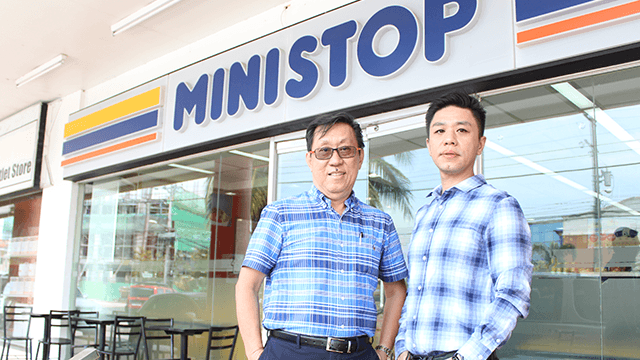 Franchising is the core business of Oscar and Owen Santos, who collectively run seven Ministop convenience stores in Zambales—six inside sprawling Subic Bay and one in Olongapo City. Inspired by the family's success in restaurant franchising, the father-son tandem progressed into franchising convenience stores.
A representative of the Ministop franchise management first approached the Santoses, after seeing the potential for a convenience store on one of their properties. Owen, spurred by the proposition, sought a more suitable location to open his first Ministop.
Their first Ministop franchise by the main gate of Subic Bay Freeport was inaugurated in 2007. It took six months for them to earn back their investment, thanks to Filipinos who quickly embraced convenience-store culture. That first Ministop still stands in the same location today.
Owen says they decided to expand their Ministop franchise because he considers running a convenience store a "very good investment." There may be months when sales are lower, but his hands-on management keeps losses well under control. He is adamant that franchise owners who have opened one Ministop should seriously consider opening more. "Once you have mastered running one, opening the next store will be much easier," Owen says. "It won't be as complicated."
There's no need to reinvent the wheel when you take on a tried-and-tested business. But franchising has its challenges, key among them—sustaining profit and growing the store count. After more than a decade, Owen believes that it's their accessibility and proximity to their stores that keep them thriving and able to expand when opportunity arises. "Kailangan 'hands on' talaga. Hindi puwedeng i-asa lang sa manager ang tindahan. Kailangan madali kang tawagan (You need to be hands on. You can't rely on just the manager. You need to be reachable.)"
Their Ministop stores also flourish because of the right employees. There's less friction and bureaucracy in store operations. He cites his store adviser, whose management style is in sync with his. "Kapag nagkasundo kami, mas madaling ma-implement 'yung mga changes na kailangan (When we agree with each other, it's easier to implement the changes that are needed)," says Owen, adding that this speeds up securing approval from Ministop management.
He was able to manage his losses and increase profits due to his "secret weapon," which he calls "Big Brother." Every day, this trusted and diligent employee reviews two days' worth of video from CCTVs installed in each of the seven stores. Any irregular activity is reported to the managers. "Sobrang ayos ng crew mo … listong-listo na sila (The crew is disciplined … they are very alert)."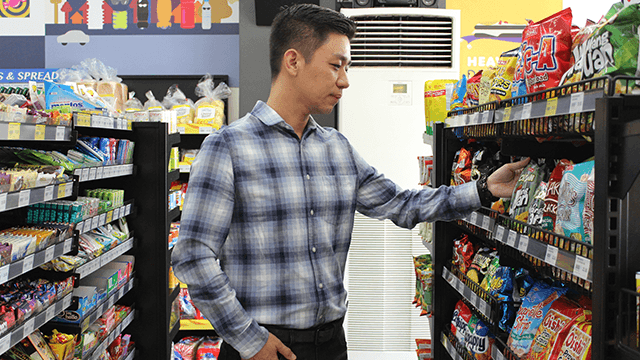 The franchise grows because they've learned to think like the customer. That means a Ministop with a wide range of merchandise. "Your inventory always has to be complete. As much as possible, add to the assortment," Owen points out. For him, there's nothing more discouraging than seeing a customer walk in the store, glance at the shelves, and leave without a purchase. "It's better to have many items on display; this increases your chances of selling something. The more sales you have, the better your income."
Competition has raised the customer's bar for satisfaction, and this is why it's important to maintain good relations and constant communication with the franchisor. "Ministop is a very good investment," he adds. "Madali silang [pakisamahan]. Very helpful sila (They're easy to get along with. They're very helpful)."

Interested? Find out what it takes to be a Ministop convenience store franchisee at the International Franchise Expo at the SMX Convention Center on July 20-22, 2018. Drop by the Ministop booth at the expo and they'll be happy to answer your questions.
Visit the International Franchise Expo website or Ministop's Facebook page for more information.