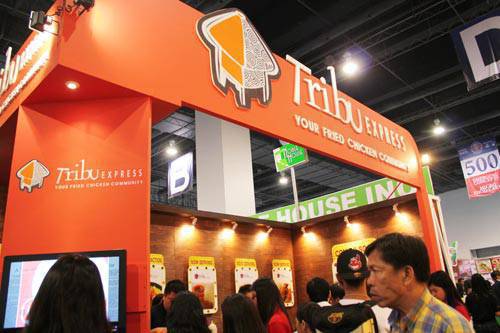 Tribu Grill or Tribu Express is a franchising concept that traces its roots of  serving delicious Filipino cuisine in California, United States. The owners belong to a Filipino family who takes pleasure in the dining experience. Currently, there are three branches open in the country: one in  Angeles City, Pampanga and two in Commonwealth, Quezon City.

Franchise Name: Tribu Grill Express

Franchise concept: Tribu Grill, a full-service fast casual restaurant and Tribu Express, a fastfood type of restaurant

Minimum space requirement: 150 square meters

Total investment requirement: Starts at P7 million

Franchise fee: Tribu Grill: P800,000; Tribu Express: P500,000

Royalty fee: 3 percent of sales

Advertising fund: 2 percent of sales

Initial term: 5 years

For more information about Tribu Grill and Tribu Express, you may get in touch with Steffi Santana, VP for Marketing, through her email address steffi@tribugrill.com or at franchise@tribugrill.com. You may also visit their web site for more details.
ADVERTISEMENT - CONTINUE READING BELOW