<>Like most Filipinas, Patricia Naranjo was not confident with her natural skin color. She envied her sister, whose skin is much fairer compared to hers. Consequently, she started using whitening soaps and lotions as a high school student in order to achieve her goal to have whiter skin.
Years later, this same goal had led her to establish her own business---BN Whitening Shoppe. It is now one of the fastest-growing manufacturers and distributors of skin-whitening products. Claiming to be among the best whitening soaps in the Asia Pacific, the brand now offers a broader array of skin treatments and products for those who want to have fairer and smoother skin.
Humble beginnings
Her lifelong goal to have fairer skin led Naranjo to get into the buy and sell business for a well-known beauty product, her first attempt in entrepreneurship.  Logically, she was also keen on trying the products she was selling to test the merchandise herself. Unfortunately, none of those she tried had been compatible with her skin type.
"I started to have allergic reactions when I used (one of the products), so I had to think of a solution. I started to study how to make my own soap and lotion that will react with my skin positively," Naranjo shared.
With very little capital, she started formulating her own essentials, experimenting with the formulas for almost a year before achieving the perfect product. She then started selling the outputs to her friends and relatives with the help of her husband. By the time she was generating significant profits, she started searching for potential partners and suppliers.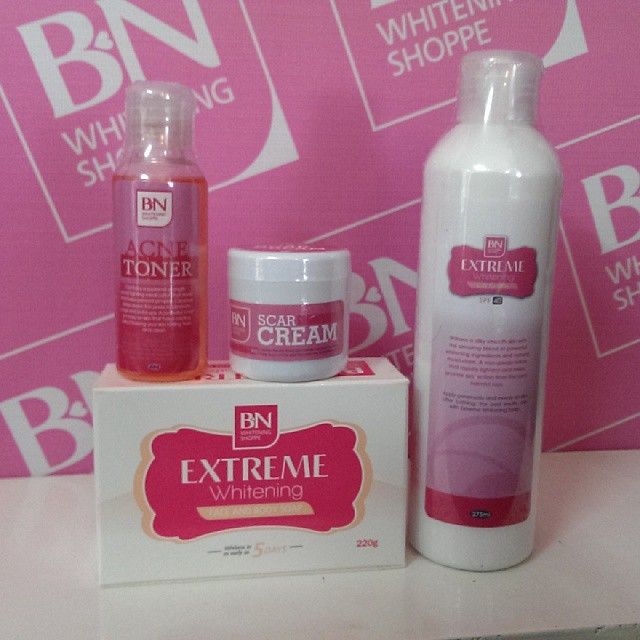 But it was not a walk in the park for Naranjo. Some of her business partners tried to destroy her startup business by spreading gossips. "Good thing that my customers know that I'm not the kind of person that they're describing. They know my products are great and so despite the rumors, they kept coming back," she recalled.
Amid continued patronage of her products by her avid customers, she was able to save enough money to improve the quality of her products. She then hired workers and started to create beauty essentials other than soap and lotion. To date, BN Whitening Shoppe also offers toners, creams, and cosmetics in its product line.  
Opportunities for expansion
BN Whitening Shoppe recently signed deals to put up stores that exclusively sell its products in SM City Davao and SM City General Santos. The business also plans to establish stalls in Walter Mart locations, Ayala Malls, and Farmer's Plaza.
So far, the company focuses on establishing small retail kiosks first before it opens larger stores. "We're doing our expansion one step at a time. We're very lucky that we now have BN stalls inside malls, but we have to find out if we can earn a profit from it," Naranjo said.
She added that putting up stores that sell her products inside malls was not easy. "Since they are stricter, we have to prepare lots of documents and certificates as requirements before we can have an agreement. But I can tell you that it was all worth it."
Naranjo and her husband plan to open another business within five to 10 years. They are considering venturing into the food or garments industry. She encourages aspiring entrepreneurs to take the initiative in establishing their own business. "I did not graduate from any business course. But I like to read, I like to learn for myself how business works. Look for something that you really love and pursue it. Set a goal for yourself everyday and accomplish it no matter how hard. Don't just try, do it."
You can take the big step to entrepreneurship by being a distributor of BN Whitening Shoppe products or by getting a franchise of its store. For inquiries, follow this link.

ADVERTISEMENT - CONTINUE READING BELOW