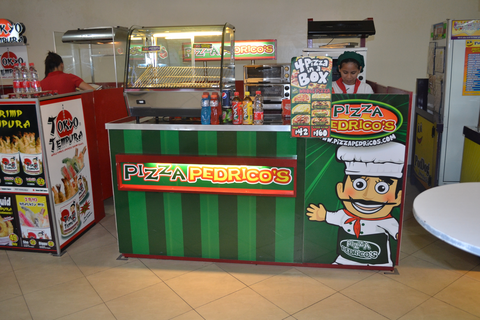 <>Are you looking for ideal business ideas that would come with higher chances for profitability and success? You should consider a pizza franchise as a possible business.
Why pizza? It is a perennially popular and convenient food that most Filipinos love. Moreover, profit margins brought about by pizza franchise businesses are usually attractive. But of course, to be successful in this endeavor, an entrepreneur should take all the basic ingredients necessary to succeed.
There are several factors that are of high importance to ensure success of any pizza stand franchise. Certainly, the following should be observed and combined with hard work, proper business planning, and effective marketing strategy implementation to ensure profitability of any pizza franchise as an investment.
Variety/personal preference

Most Filipinos have insatiable cravings for pizza. Many families prefer to enjoy it during get-togethers. These days, most of us have our own favorite varieties of the Italian pie. It is important to know the personal favorites of most consumers. Successful pizza franchises are those that offer a wide selection for toppings.   
Value

Customers are always looking for delicious meals that come in great value. They appreciate getting full and satisfied without spending too much. To give customers the best value for their money, your product should deliver the best quality and flavor that consumers can afford.  It is not advisable to put a price tag that is either too expensive (as customers might just find other more reasonable options) or too cheap (as it may compromise profitability especially when overall costs are high).
Consistency

Training employees would always be a challenge for the startup entrepreneurs. Personnel should be trained not just in dealing with customers but also in the proper preparation of pizza.  To further ensure consistency in product quality, size of servings, and taste, it is best if the product sold is made in an appointed commissary of the franchisor and delivered to franchise locations in an efficient manner. At the same time, the quality of service rendered by store personnel should also be consistent with the best practice of the franchise.
Cleanliness

Pizza should be fresh-frozen and ready-to-bake to ensure overall cleanliness while maintaining convenience. A good pizza franchise has well developed commissaries in strategic locations to ensure adherence to standards and overall cleanliness at all times.
Convenience

Most customers would always appreciate convenience. That is why pizza stands that are scattered across strategic areas would always be a big hit. It would also help if pizza can be sold fresh-frozen so that consumers can opt to take it home and simply heat it using an oven toaster. This way, the product can also be stored for a prolonged time in the freezer and be heated when needed.  
Unique product format

With too many pizza brands in the market today, there is a possibility that some of those may look and taste similarly. As an entrepreneur, it should be your concern to consider a pizza franchise that sets distinctions to stand out and be easily recognized from the rest in the market.
Pizza Pedrico's

All these factors are inherent in Pizza Pedrico's. That is why it is now one of the fastest growing franchises in the country. It currently has more than 800 locations strategically scattered nationwide. The company has established necessary infrastructure and systems to effectively support as well as sustain franchising requirements. And with its creation of a new concept in pizza stand---4 whole pizzas in a single box---entrepreneurs can always be sure there is a sizeable market for it among the food-loving Filipinos.
To inquire about how to buy a franchise, visit Pizza Pedrico's listing in our business directory here.

ADVERTISEMENT - CONTINUE READING BELOW