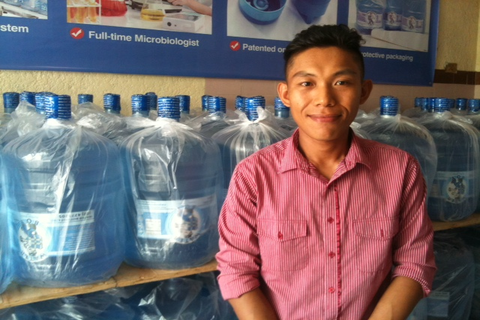 Entrepreneur Benedict Bagube is very happy and contented about his business—a Water BoyTM franchise. The 29-year-old franchisee used to work as an employee in Ortigas Center in Pasig City. He has been managing his venture for more than three months now.

Just like many other entrepreneurs, he decided to quit his regular job to spend his full time and effort for this endeavor. Aside from having greater potential for earning higher income, Bagube also enjoys being his own boss and spending more time with his family.

Bagube is now preparing to build a family of his own. His girlfriend is a registered nurse who works in Malta. She recently came home for good. After going steady for over seven years now, the two of them have already set plans of tying the knot soon.

For Bagube, being a Water BoyTM franchisee is a timely blessing. He proudly disclosed that it would take just one more month before he attains his return of investment (ROI) for the P80,000-investment he spent for the franchised business.

With an ROI that is realized that fast (about four months), no one would get surprised if Bagube plans to get another franchise for another location. "As soon as I get back my initial capital in full, I'll be putting up another Water BoyTM store, this time near Ortigas Center," he said.
ADVERTISEMENT - CONTINUE READING BELOW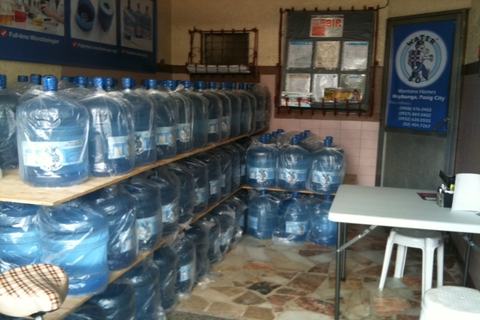 Necessary business support
To date, Bagube's Water BoyTM store in Montana Homes (in Maybunga, Pasig City) is selling a minimum of 40 bottles (1 gallon each) per day. That can be considered as a good start, being on the business for just over three months.

But he related that at first, he was a little nervous about how he can deal with intense competition in the area. He admitted that he thought he would have a hard time promoting the brand, especially because of the competitive pricing of water refilling stations.

Bagube is thankful to Richard Uy, president of Vesi Vann, which owns Water BoyTM. He said that since he started managing the business, Uy has always been accessible to give him guidance whenever he needs it. The company even helped him carry out marketing and promotion initiatives to boost the business' presence in his area.

According to Bagube, Water BoyTM provides more than marketing support. He goes to the company's headquarters in Bagumbayan, Quezon City every time he has issues about running the franchised business. "Everything is almost spoon-fed to me," he admitted.
ADVERTISEMENT - CONTINUE READING BELOW
Grabbing promising opportunities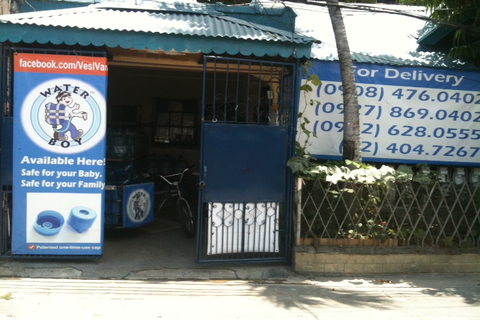 Bagube has a simple advice to others who are considering becoming entrepreneurs: "Have the guts to startup and operate a business." He admitted that getting capital can be a challenge. That is why it is important to be very careful and determined when establishing a new business.

Fortunately, Bagube was able to save P80,000 to buy the franchise and finally start his own business. The house he is leasing for P10,000 a month has a garage that he now uses as an instant warehouse, where he stores refilled and empty Water BoyTM bottles.

He revealed that he was instantly interested to buy the franchise as soon as he read about it here in Entrepreneur.com.ph. Bagube only regrets that it took him a few more months before he finally applied for and bought the franchise. By the time he applied for the franchise, a Water BoyTM station from another franchisee was already set up in his original target site.

However, he still considers himself lucky because his business is doing well in his neighborhood. Thus, he warned other entrepreneurs: "Act quickly if you have plans to put up a promising business before other people grab the opportunity."

Water BoyTM is now offering a free trial if you want to first experience how it is to operate a water store before deciding whether to buy a franchise or not. It also offers another option---a lowered franchise fee of just P30,000. To know more about these opportunities, make an inquiry through its online directory listing here.
ADVERTISEMENT - CONTINUE READING BELOW