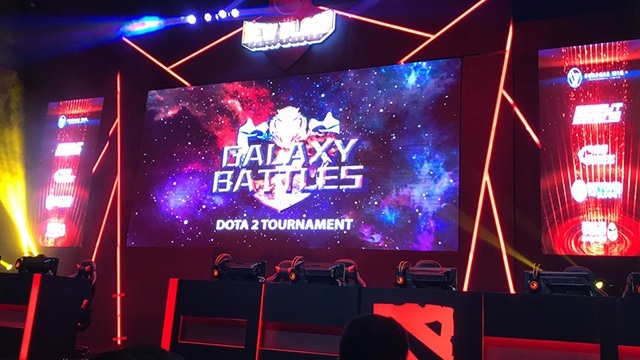 The Philippines will cement its reputation as a hub for esports in the region when it hosts Galaxy Battles: Emerging Worlds, the second edition of an international DOTA tournament in January 2018.
A total prize pot of $1 million (Php50 million) is at stake at next year's first Majors tournament.
It's a big jump from the first season of Galaxy Battles, which was held in Shenzhen, China last June and offered only a prize pool of $150,000.
ADVERTISEMENT - CONTINUE READING BELOW
Organized by Malaysia-based marketing services company Fallout Gaming and Purpose Win Entertainment Limited, the competition will be held at the Philippine Arena in Bocaue, Bulacan. With a capacity of 60,000, it is the world's largest indoor arena.
Organizers said they are aiming for the Guinness World Record for largest attendance in an esports tournament for this event.
Related story: PH Esports Team Qualifies for a Shot at $1M Prize In Global Tournament
"The current record, if I'm not mistaken, is at 45,000," said Ian Tan, general manager of Fallout Gaming, during the launch last October 6 at the Samsung Hall at SM Aura.
"We're going for the Guinness World Record because everyone loves it here," added Adrian Gaffor, Fallout Gaming managing director. "The Philippines is DOTA capital."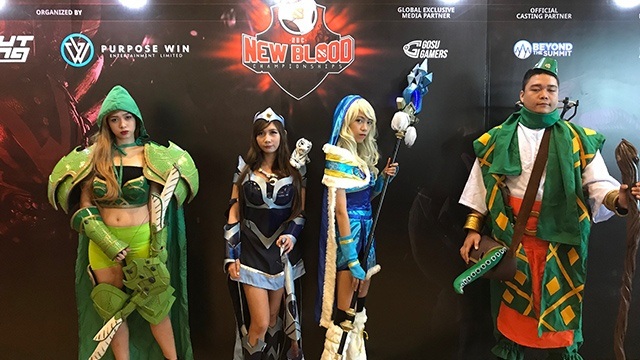 ADVERTISEMENT - CONTINUE READING BELOW
Cosplayers at the Galaxy Battles press launch
Gaffor and Tan said the Galaxy Battles event will also feature entertainment from local and international music acts at the open air stadium adjacent to the indoor Arena, as well as a Galaxy Battles Dota 2 World at the activity grounds. The latter will include a theme park, food and beverage outlets, resting pods, rest areas and sponsors' booths.
"It's going to be an event where you're not just going to be able to watch DOTA, but actually live DOTA," Gaffor said.
A total of 18 teams from all over the globe will compete at Galaxy Battles. Sixteen of these are professional teams, eight of which will be issued direct invitations to compete. (Four of the eight have already been announced: Newbee from China, OG from the European Union, Infamous from Peru and TNC Pro Team from the Philippines).
The rest will duke it out in qualifiers from each of the following regions: China, Southeast Asia, Europe, Commonwealth of Independent States (CIS), North America and South America.
ADVERTISEMENT - CONTINUE READING BELOW
Related story: How an Out-of-Luck PC Repairman Built One of the Country's Biggest Cybercafe Companies
The last two teams will come from the winners of the New Blood Championships, Southeast Asia's first amateur DOTA tournament. Organizers said this makes this edition of Galaxy Battles the first international Major to bring professional and amateur teams together in one tournament.
Tickets to the tournament will begin selling in November 2017.
*****
Paul John Caña is the managing editor of Entrepreneur PH