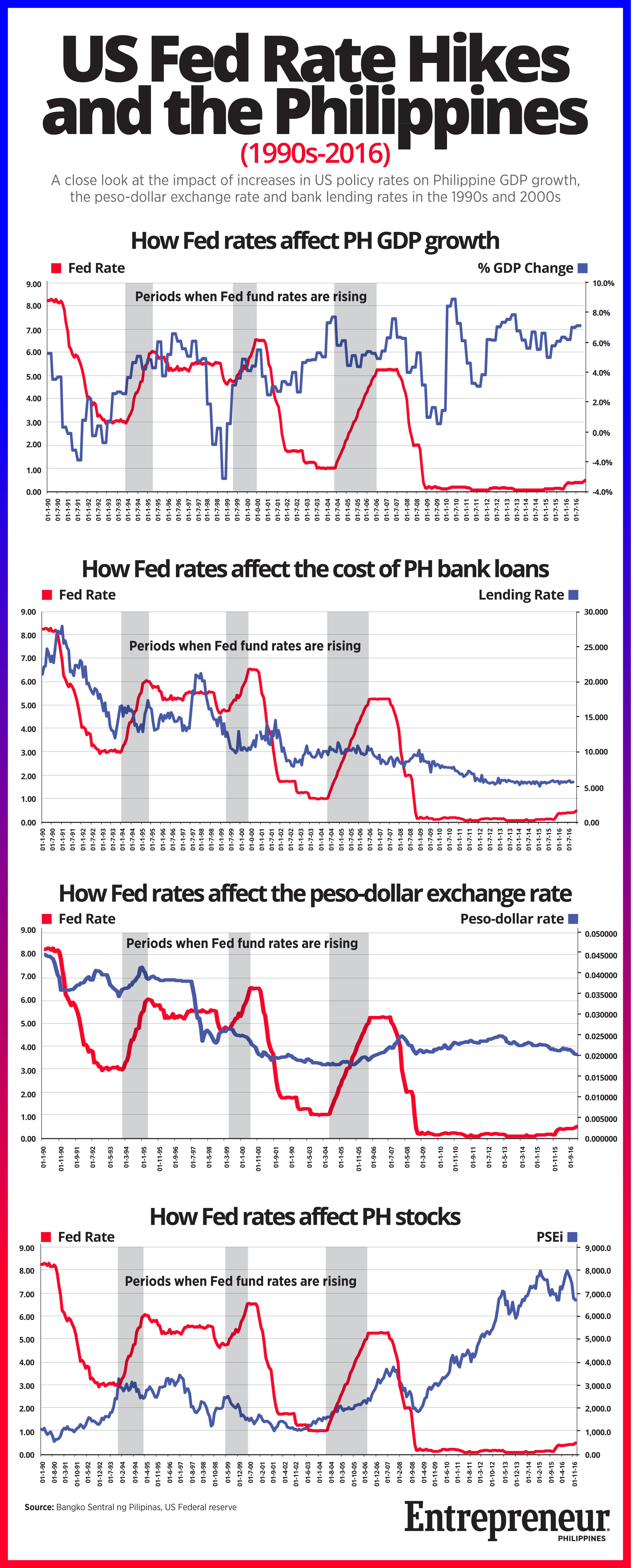 Speaking before a group of local businessmen last January 10, Bangko Sentral ng Pilipinas (BSP) Governor Amando Tetangco Jr. warned that the Philippine economy is facing greater risks from financial volatility this year.
"Volatility can strike fear among investors. If this is uncontrolled, it could significantly dampen 'animal spirits' or a snuffing out of 'exuberance'. When animal spirits are curtailed, innovation and further investments can also be stalled," he said, according to a report in the Philippine Star.
The central bank governor identified the likely sources of financial volatility, highlighting the role of future US Fed rate hikes this year, especially if these depart sharply from market expectations as well as policy thrusts of central banks of other advanced economies such as Europe or Japan.
Indeed, when the US Federal Reserve raised policy rates last December 14—the first in a decade—and signaled it may increase rates three more times in 2017, the local stock market fell in reaction. Investors were worried about the possible adverse impact of higher US interest rates to the Philippine economy.
ADVERTISEMENT - CONTINUE READING BELOW
Should investors and entrepreneurs start to worry? Maybe not. Here's a look at how the Philippine economy, the peso and domestic interest rates behaved after series of US Fed rate hikes since the 1990s.
*****