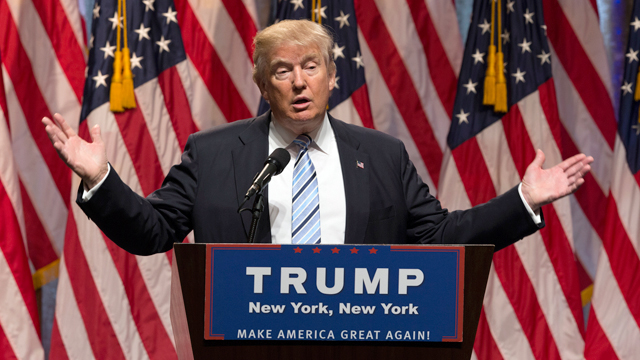 Donald Trump is set to be the richest US president ever ­– with more money than all the past American presidents combined according to Time – and he's surrounding himself with other plutocrats.
With less than a month before the 45th American president takes office, he has already announced most of his choices for his incoming administration, including Cabinet members and key White House posts. Trump's pool of advisors is also expected to be the richest in history. Based on published reports on the nominees' wealth from Forbes and other news sites as of December 22, Entrepreneur PH tallied the numbers and their total net worth comes up to roughly $16.1 billion.
ADVERTISEMENT - CONTINUE READING BELOW
The roster includes 24 named officials, which comprises 14 Cabinet members and 10 other top White House executives. Of this, five are billionaires, who happen to be all entrepreneurs. Todd Ricketts, who owns the Chicago Cubs, leads the wealth pack with $5.3 billion, followed by Windquest Group's Chairwoman Betsy DeVos with a family fortune of $5.1 billion. (For the full list of Trump's top 10 nominees and appointees' net worth and businesses, see the infographic below.)
Out of the 16 Cabinet posts, only the nominees for the secretaries of agriculture and veterans affairs remain to be named.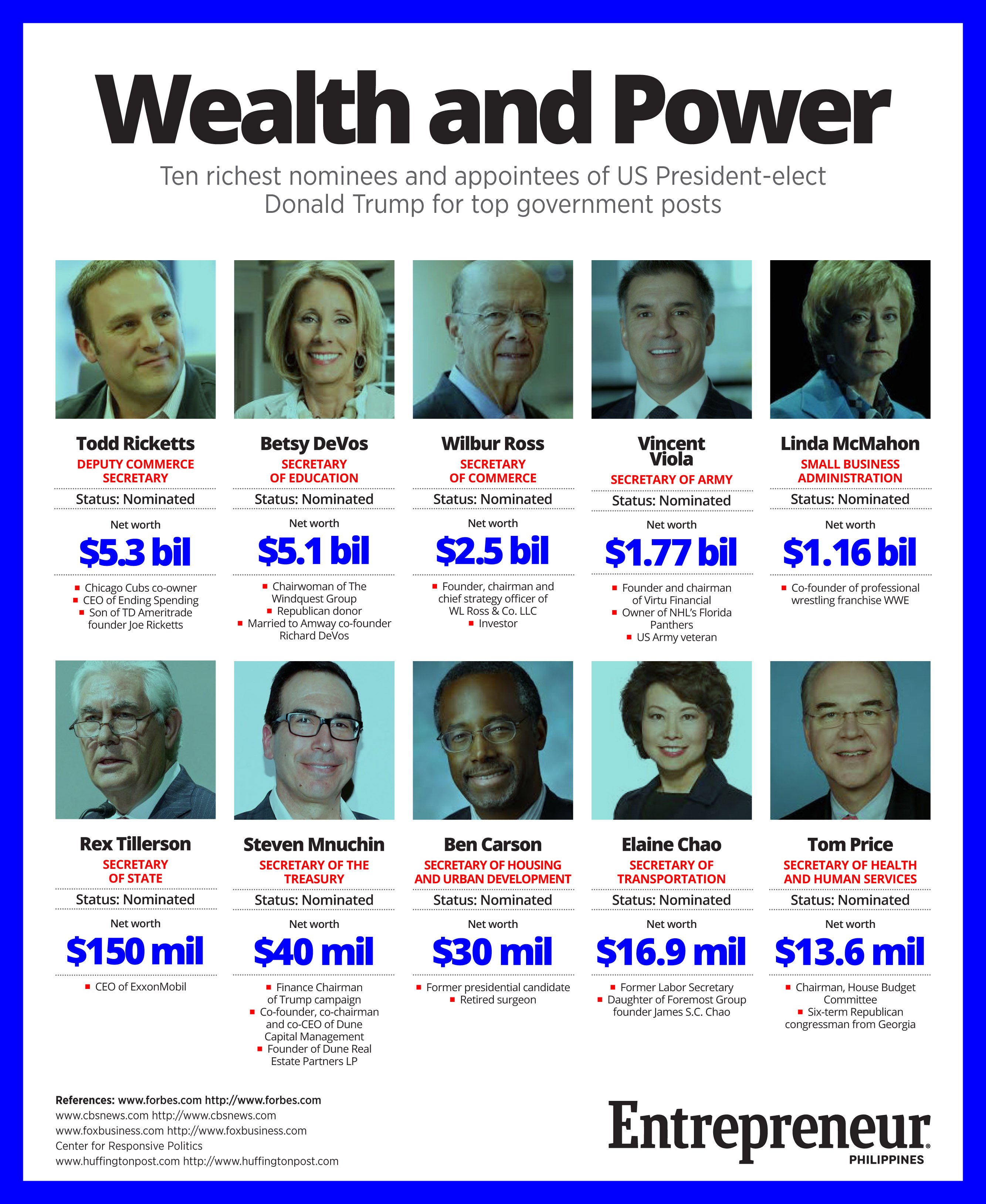 ADVERTISEMENT - CONTINUE READING BELOW
*****