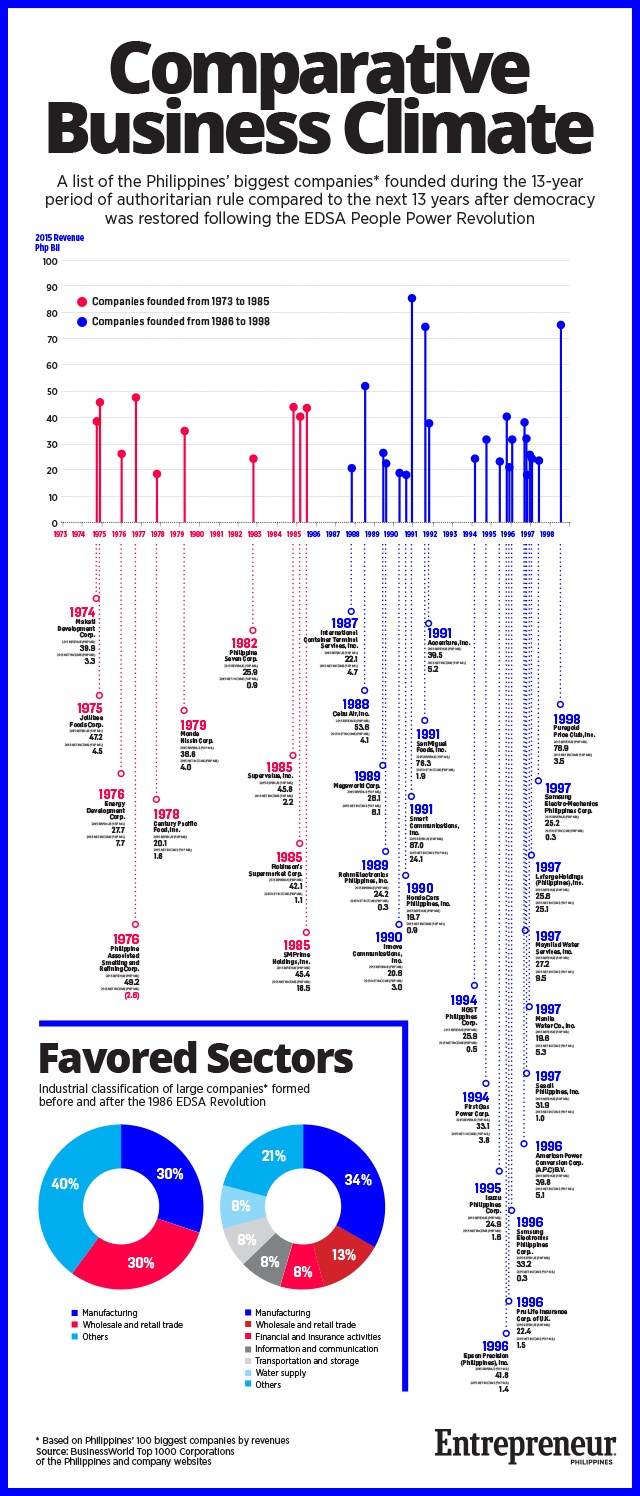 Marking its 31st anniversary this week, the EDSA People Power Revolution didn't just restore political and economic freedoms that were suppressed under the late President Ferdinand Marcos' authoritarian rule. It also fostered the rise of big businesses, which moved into major sectors of the economy that were freed from state ownership and control.
ADVERTISEMENT - CONTINUE READING BELOW
This seems apparent by looking at how many of the Philippines' 100 biggest companies (by revenue) were formed or came into the country (in the case of foreign companies) during the 13-year period of authoritarian rule from September 1972 to January 1986, and comparing that with the next 13 years from 1986 to 1998. From only 10 under martial law, the number of such firms doubled to 22 after the restoration of democracy.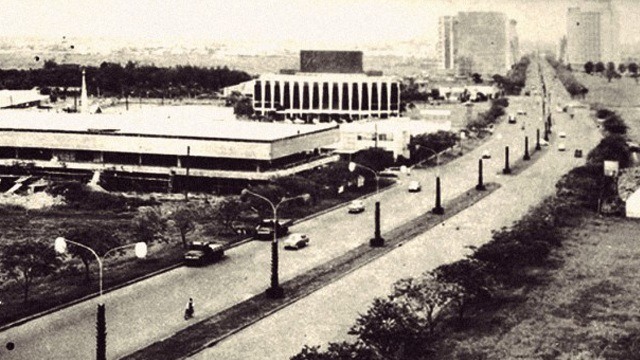 ADVERTISEMENT - CONTINUE READING BELOW
Extending the count beyond 1998, there were at least 40 companies founded and incorporated after 1986. These consisted of 24 local companies and 16 multinationals. Altogether, their combined revenues accounted for almost a third of the Top 100 companies' total revenues.
Many of the largest companies today were spurred by policies promoting economic liberalization that followed Marcos' ouster. For example, International Container Terminal Services Inc (ICTSI), formed in 1987 by the father of Enrique Razon Jr., the country's eighth richest person, took over the operation of the state-owned Manila International Container Terminal after it was privatized by the government.
Similarly, Cebu Air, established in 1988 by John Gokongwei Jr., the country's second richest person, grew in the wake of the government's airline liberalization program. Today, it is the country's biggest domestic airline operator whose budget fares are helping promote domestic air travel. (Entrepreneur.com.ph is published by a company run by Gokongwei's daughter).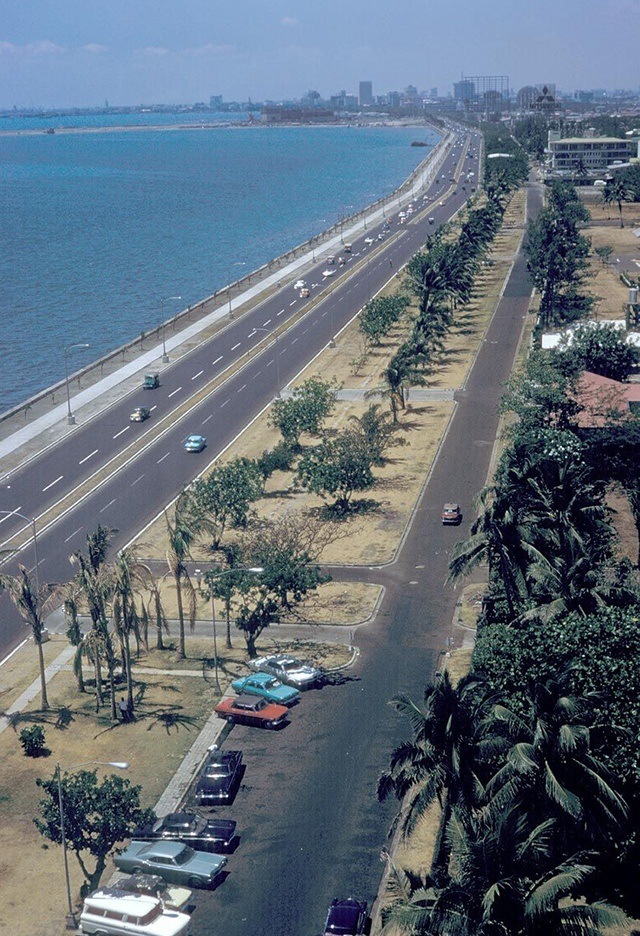 ADVERTISEMENT - CONTINUE READING BELOW
As well, the rise of mobile companies such as Globe Telecom's Innove Communications and PLDT's Smart Communications, which helped make mobile phone use more affordable even among low-income households, could be traced to the deregulation of the industry.
*****
Lorenzo Kyle Subido is a staff writer of Entrepreneur PH