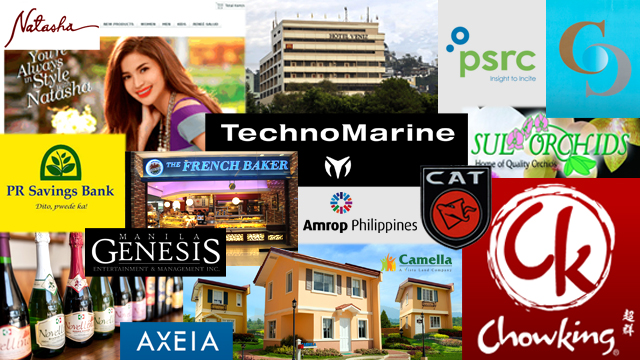 Former Senate President Manuel B. Villar Jr., the country's 12th richest person and founder of property developer Vista Land and Lifescapes, may be the best-known entrepreneur among the graduates of the UP College of Business Administration (renamed the Cesar E.A. Virata School of Business in 2013). But he is not the only one.
ADVERTISEMENT - CONTINUE READING BELOW
A close look at the list of more than a hundred Distinguished Alumni awardees of the college since 2001 shows there are at least 18 graduates who founded businesses, some of which are leading industry players today. The names are listed in the newly published book on the business school's history, The Cesar E.A. Virata School of Business: A Century of Business Education in the Philippines, launched last December 3, 2016.
Villar, and his wife Cynthia, an incumbent senator, are on the list, having received the Distinguished Alumni Award in 2002 and 2004, respectively. But so are Vicente S. Quimbo, founder of Bel Mondo Italia Corp., which makes Novellino Wines, the country's best-selling wine; Robert F. Kuan, founder of Chowking Food Corp., which was later acquired by Jollibee Foods Corp.; and Johnlu G. Koa, who started The French Baker, the popular pastry shop.
At just 18 out of a total of 108, the number of distinguished alumni awardees who put up their own companies may be too few, especially for those who want to see more business graduates go into entrepreneurship rather than corporate or government employment. That is bound to change in the years to come as Millennials are said to be more inclined towards putting up their own enterprises than working for others.
ADVERTISEMENT - CONTINUE READING BELOW
Below is the list of companies founded by the UP Virata School of Business' Distinguished Alumni Awardees from 2001 to 2016.