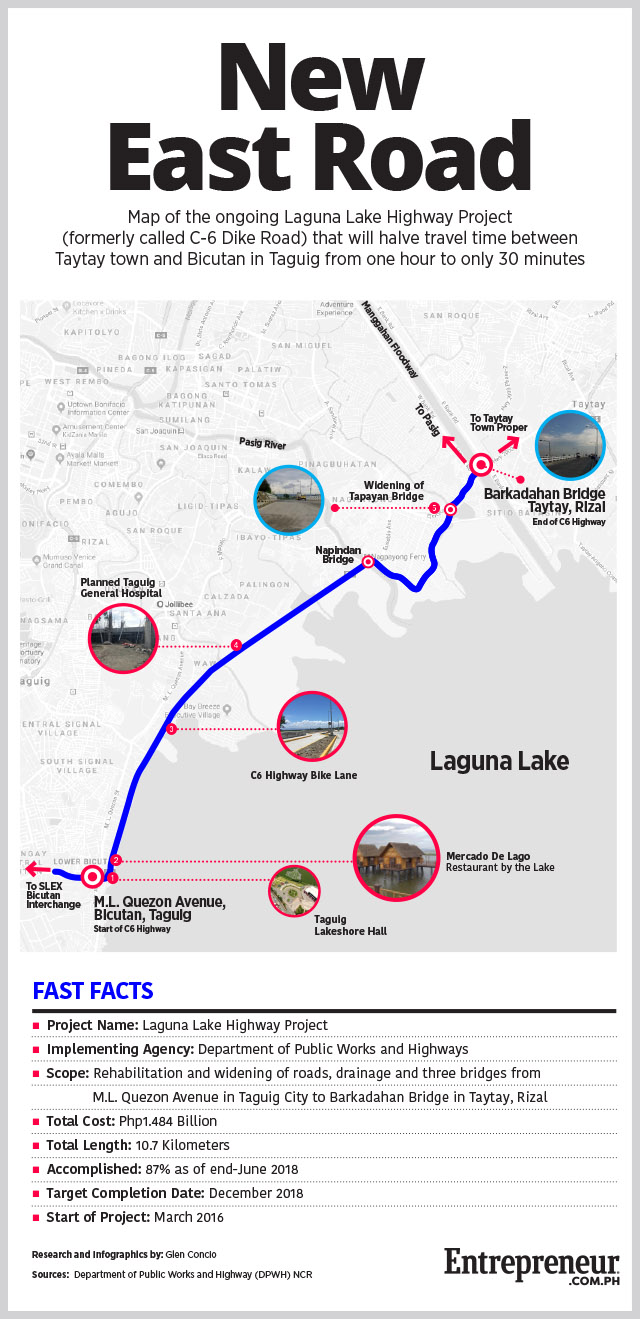 Those travelling between the southern cities of Metro Manila and towns at the eastern borders of the metropolis can look forward to faster travel soon as an alternative highway to EDSA and C-5 Road is nearing completion.
The Laguna Lake Highway, which aims to widen and upgrade a 10.7-kilometer stretch of road (formerly called C-5 Dike Road) between Taguig City and Taytay, Rizal, is already 87 percent complete as of end-June 2018, according to the Department of Public Works and Highways (DPWH).
The department added that the project, which cost Php1.5 billion and was started in March 2016, is expected to be fully completed by December 2018. It is projected to cut the travel time between M.L. Quezon Avenue in Taguig City and Barkadahan Bridge in Taytay, Rizal from one hour to only 30 minutes.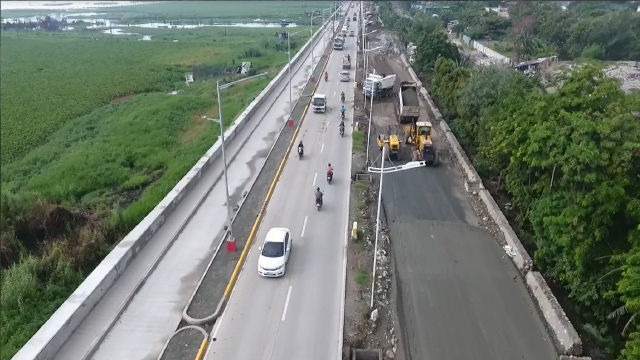 ADVERTISEMENT - CONTINUE READING BELOW
The Laguna Lake Highway includes a bikeway along the lengthy coast of the Philippines' largest body of freshwater
The Barkadahan Bridge in Taytay, which lies at the eastern end of the new highway, is undergoing widening as part of the project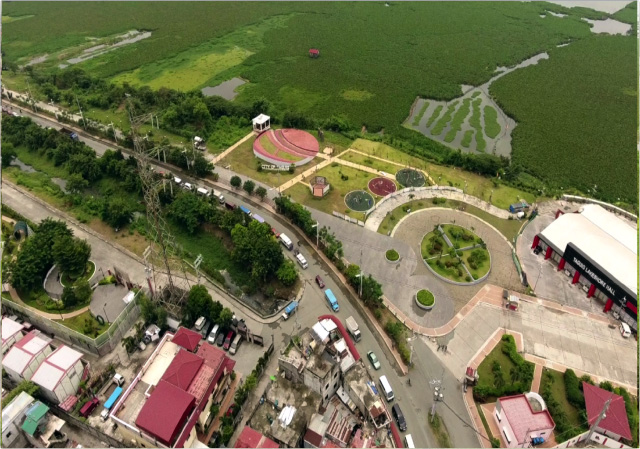 ADVERTISEMENT - CONTINUE READING BELOW
Among the attractions along the Laguna Lake Highway is the Taguig Lakeshore Community (TLC) Park in Lower Bicutan, Taguig City
Once completed, motorists travelling to Rizal Province and the eastern corridors of Metro Manila from the cities of Makati and Taguig can utilize the Laguna Lake Highway as an alternative to EDSA and C-5 Road, the DPWH said.
DPWH Secretary Mark A. Villar and Department of Transportation (DOTr) Secretary Arturo Tugade recently led the opening of a 700-meter section of the road project near the Taguig Lakeshore Community Park. That brought to 6.7 kilometers the portion of the road project already usable by motorists.
Apart from upgrading the road, the project also covered the construction and widening of the Napindan, Tapayan and Barkadahan bridges along the route. The highway includes pedestrian-friendly features such as a 1.5 meter-wide sidewalk and a three meter-wide protected bike lane.
The highway project is seen not only to improve transportation but may also help protect the surrounding communities against flooding from Laguna Lake. "Aside from increasing mobility, this project acts as an armored elevated dike protecting Taguig City against possible flooding," said Villar. "The Laguna Lake Highway can also be a temporary evacuation area during the occurrence of floods."
Here are other pictures of the sections of the new highway as well as attractions that could be found along the way, courtesy of Joseph Lumbres, Engineer II, of the DPWH-NCR's Construction Division.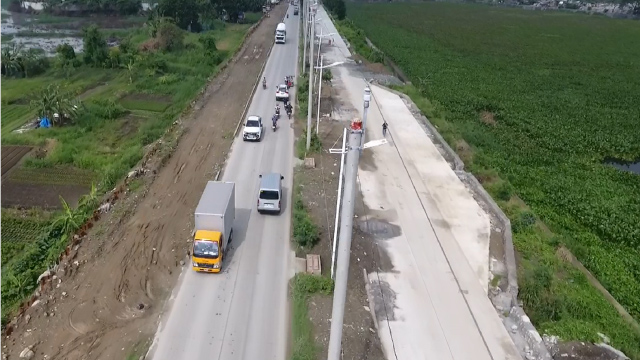 ADVERTISEMENT - CONTINUE READING BELOW
Many sections of the Laguna Lake Highway from Taytay to Bicutan in Taguig are already being used by motorists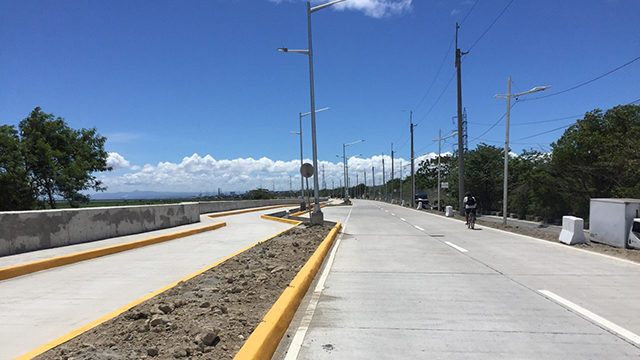 A ground-level view of the bikeway along the Laguna Lake Highway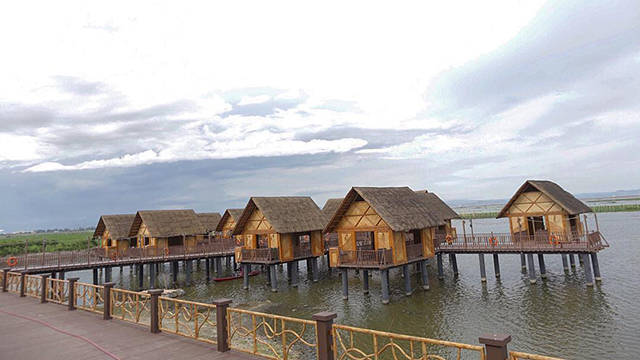 Opened only in April 2018, the Merkado de Lago Restaurant by the Lake, a food park built along the shores of Laguna Lake, is another major destination along the Laguna Lake Highway
ADVERTISEMENT - CONTINUE READING BELOW
*****
Glen Concio is Entrepreneur PH's art director