Mactan-Cebu International Airport's Terminal is set to begin commercial operations on July 1
Terminal 2 of the Mactan-Cebu International Airport (MCIA), which is touted as the Philippines' first "resort airport," will be inaugurated this coming June 7 though commercial operations are scheduled to begin only by July 1.
ADVERTISEMENT - CONTINUE READING BELOW
It was built by a consortium composed of Philippine construction company Megawide Construction Corp. and India-based GMR Infrastructure Ltd., operator of the Delhi International Airport and the Hyderabad International Airport in India. They formed a joint venture called the GMR Megawide Cebu Airport Corp. (GMCAC).
Even now, the new airport terminal's unique and sleek design is already winning admiration from all over the world. It has received numerous awards for its architecture such as the Kohler Bold Design Award for Innovation in 2017.
The MCIA is the second largest airport in the country by passenger volume, receiving over 10 million passengers last year. With the new terminal, the airport aims to grow passenger capacity to 12.5 million in order to meet the rising demand.
Work on the project began on June 29, 2015. Almost exactly to the day three years later, MCIA's Terminal 2 is set to begin commercial operations.
Here are some pictures, courtesy of the Public Private Partnership (PPP) Center and the Department of Transportation (DOTr), showing the progress of the construction project until early this year.
ADVERTISEMENT - CONTINUE READING BELOW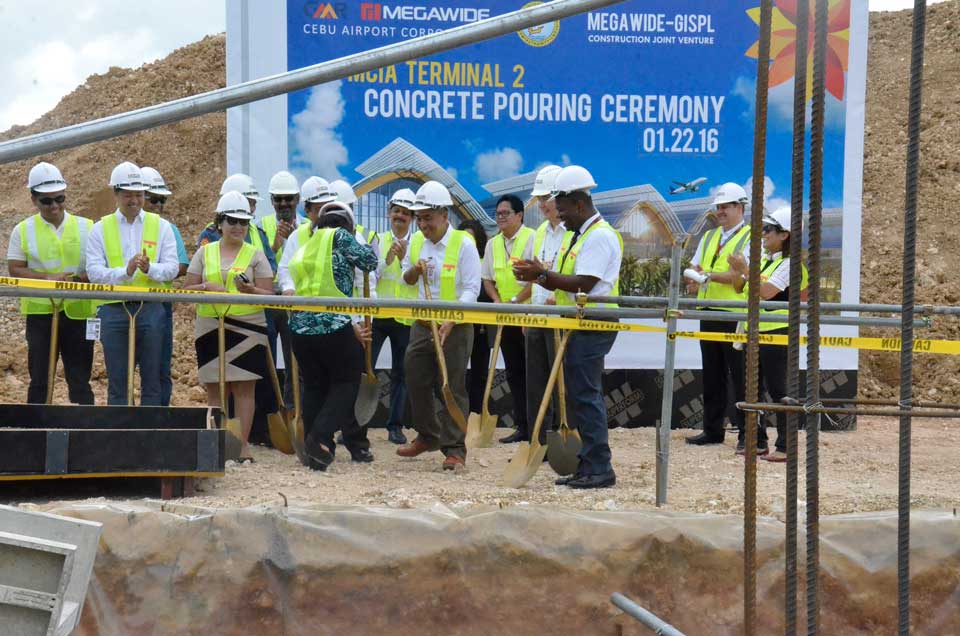 Like many important undertakings in the Philippines, the construction of the MCIA's second terminal began with several ceremonies, including a concrete pouring ceremony in January 2016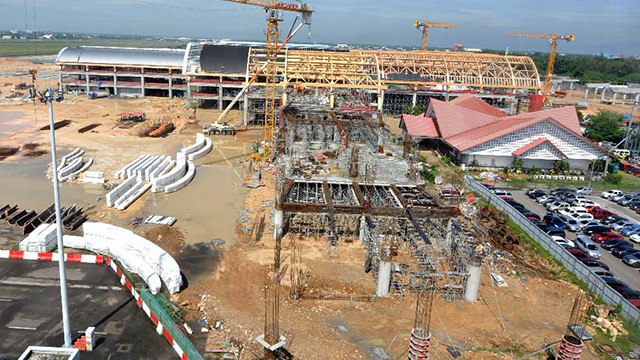 ADVERTISEMENT - CONTINUE READING BELOW
Less than a year and half later, in May 2017, the basic structure was up. Spanning 65,500 square meters, MCIA Terminal 2 is a three-story building expected to handle around eight million passengers a year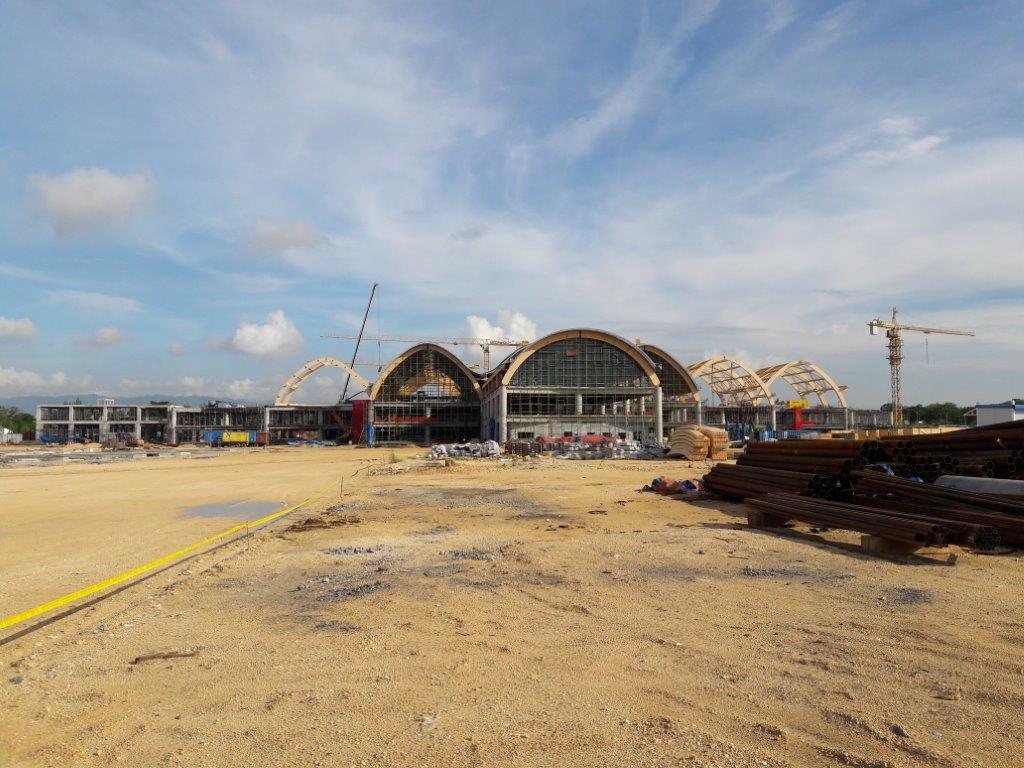 A view from other side of the Terminal 2 building as of May 2017
ADVERTISEMENT - CONTINUE READING BELOW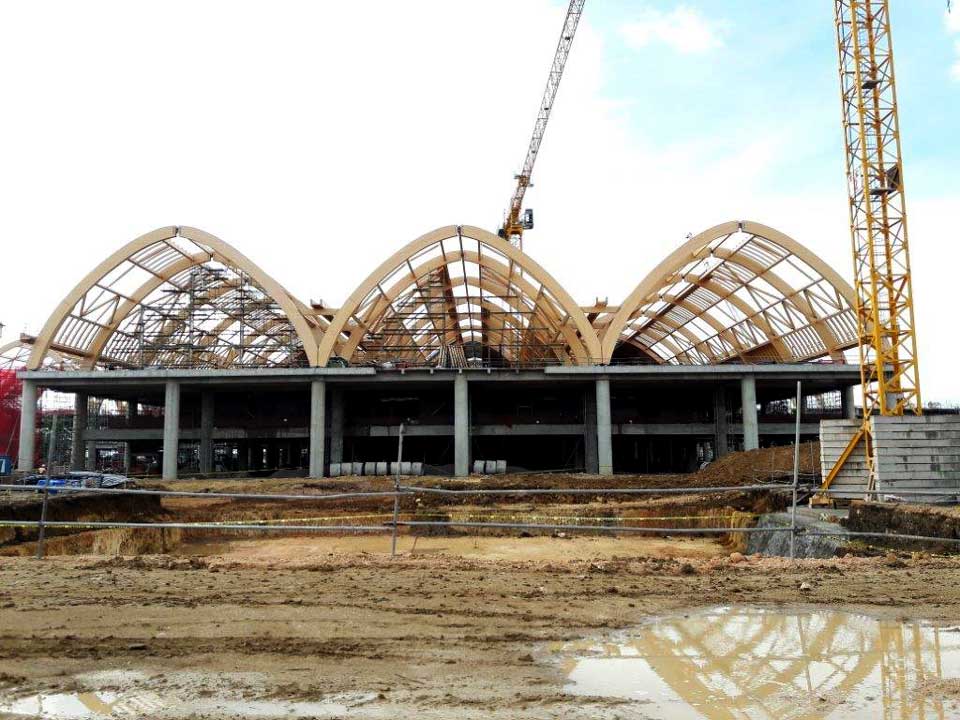 A closer view of the building as the iconic arches began to take shape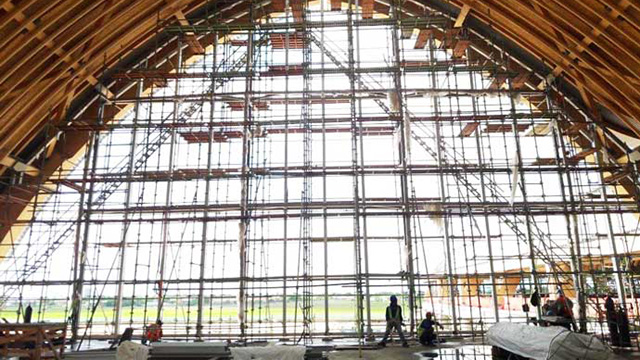 ADVERTISEMENT - CONTINUE READING BELOW
A look inside the terminal building
After just nine months, this is how the Terminal 2 building looked like as of February 2018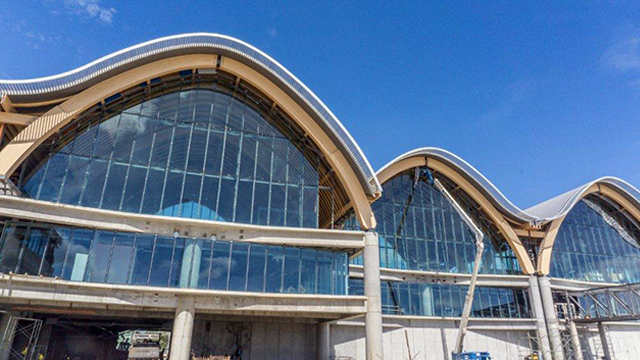 ADVERTISEMENT - CONTINUE READING BELOW
The terminal's sleek, eye-catching design aims to elevate the airport from a gateway to a tourist destination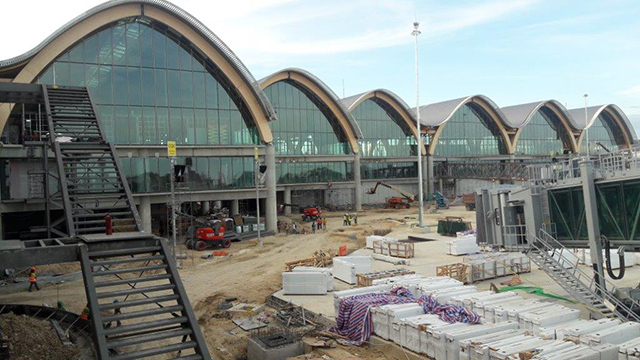 MCIA Terminal 2 was designed by Hong-Kong based architecture firm Integrated Design Associates Ltd., which specializes in "green," environment-friendly designs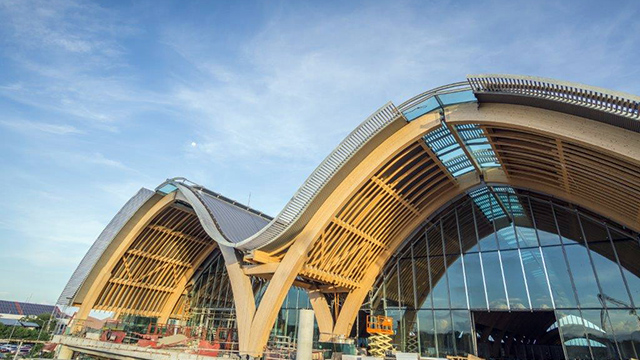 ADVERTISEMENT - CONTINUE READING BELOW
The terminal building's most notable feature is its arched roof, which is said to be inspired by the waves of the seas surrounding Mactan Island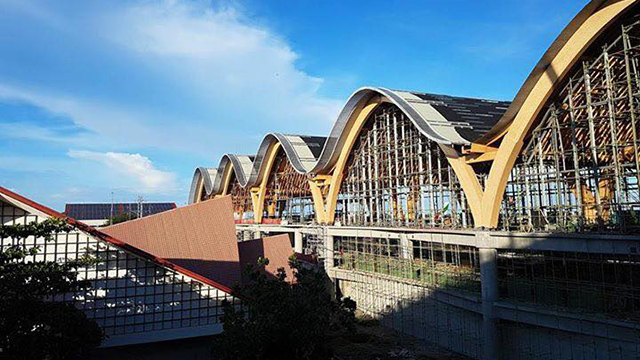 Each arch is 30 meters wide and 15 meters tall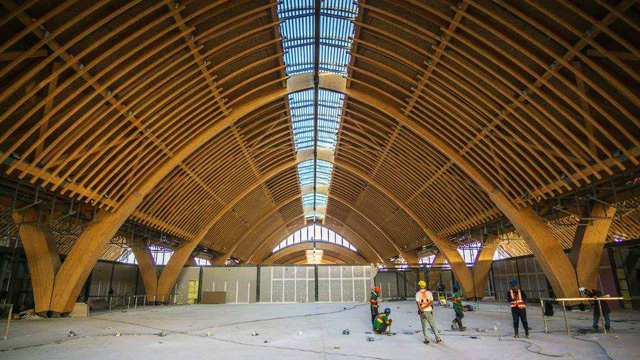 ADVERTISEMENT - CONTINUE READING BELOW
The structure of the roof is made of glulam wood, a natural material that highlights the resort aesthetic of the airport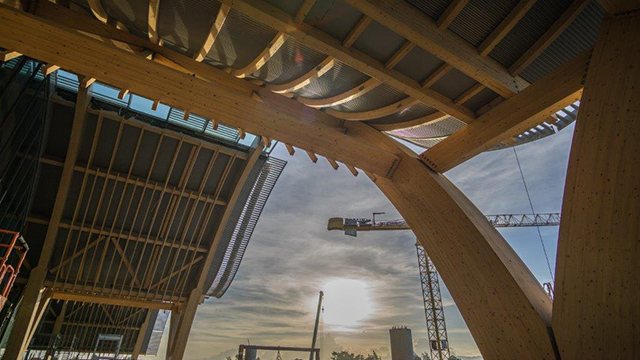 A total of 4,500 cubic meters of glulam wood was used in the construction of the airport roof, according to a report in the Philippine Daily Inquirer
ADVERTISEMENT - CONTINUE READING BELOW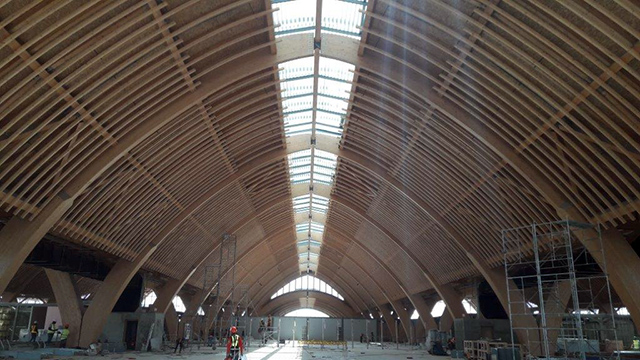 The roof's architecture will regulate the temperature within the building while still allowing a sufficient amount of sunlight to come in throughout the day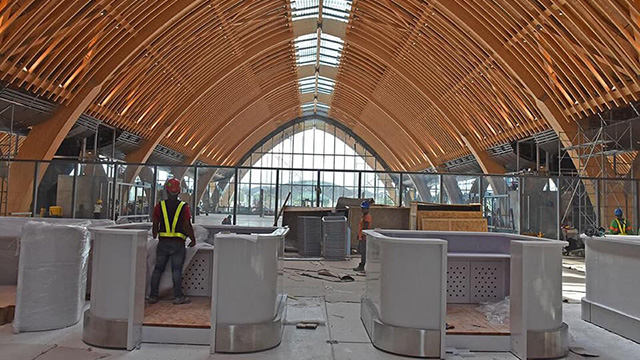 ADVERTISEMENT - CONTINUE READING BELOW
MCIA Terminal 2 will have 48 check-in counters divided into two islands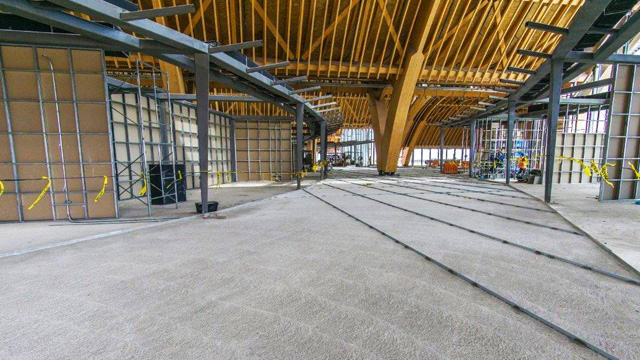 It will also feature 15,000 square meters of concessionaire space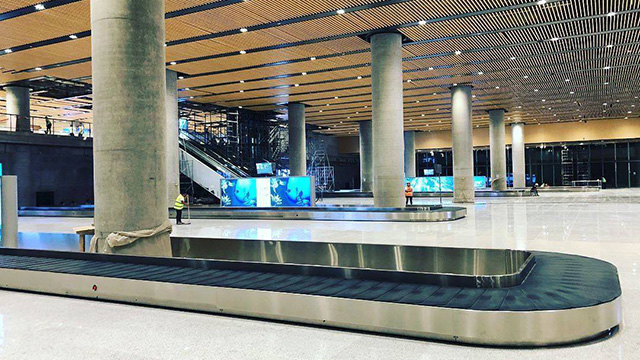 ADVERTISEMENT - CONTINUE READING BELOW
Terminal 2's interior was designed by world-renowned Filipino architects and designers Kenneth Cobonpue, Budji Layug and Royal Pineda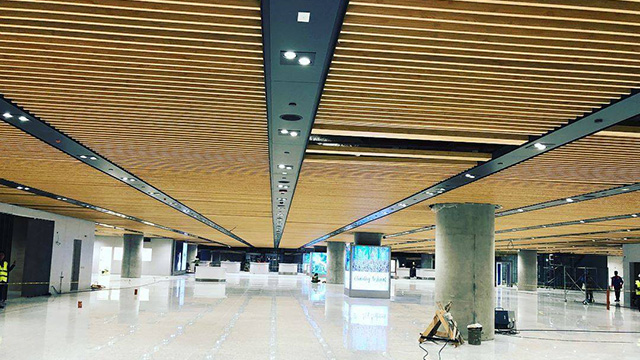 MCIA Terminal 2 aims not only to improve the services of the country's second largest airport by passenger volume, but also to promote Cebu as a top tourist destination in the Philippines
ADVERTISEMENT - CONTINUE READING BELOW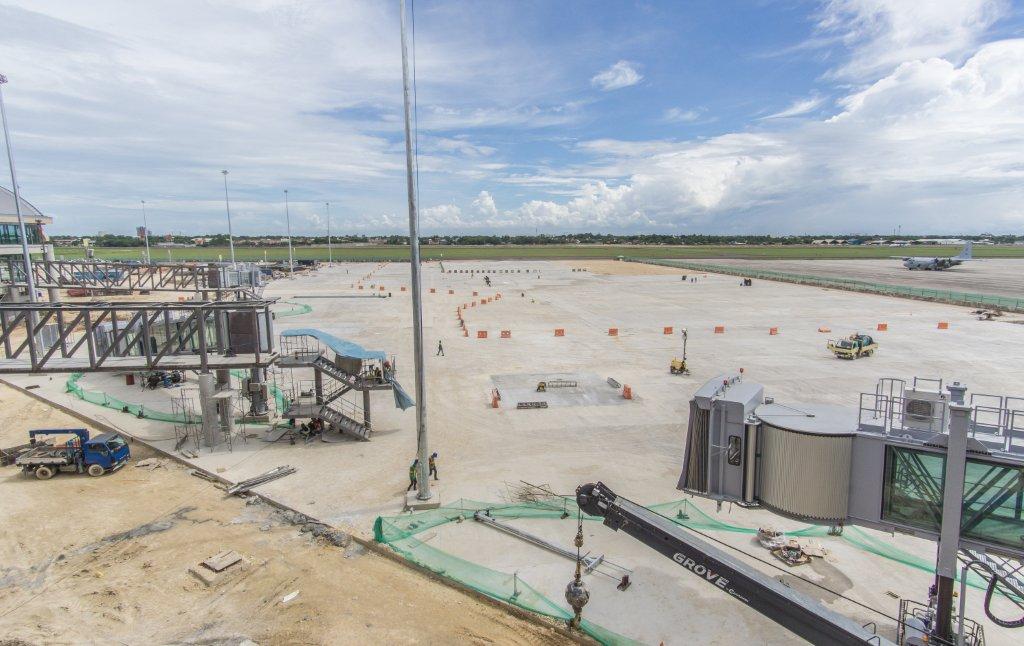 A view of the Terminal 2's apron, where planes park to allow passengers to board or disembark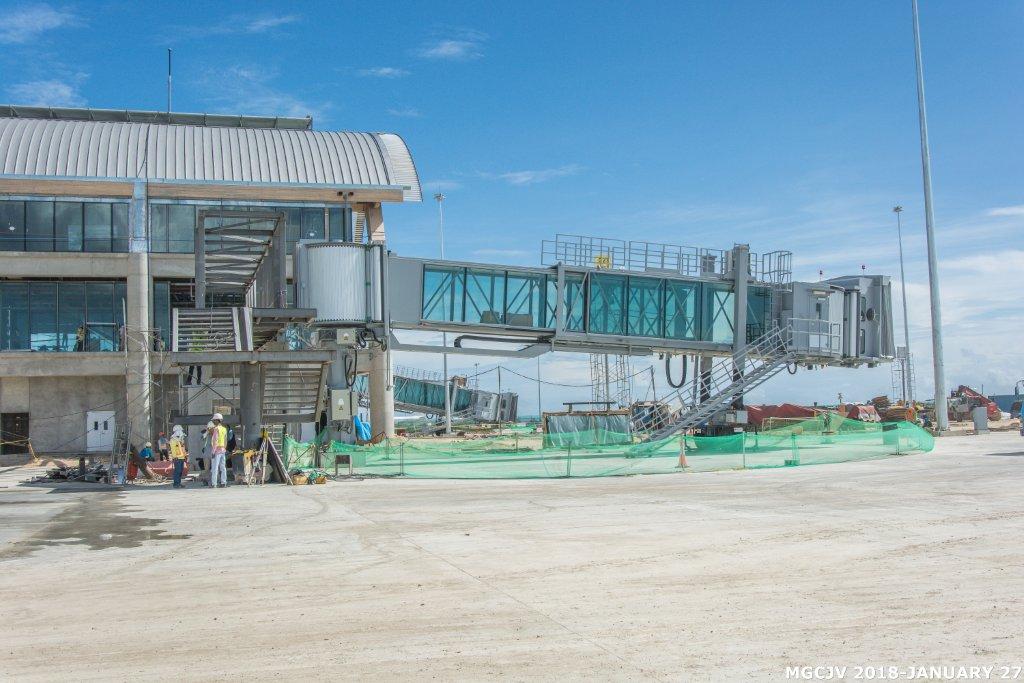 ADVERTISEMENT - CONTINUE READING BELOW
With telescopic bridge ramps in place, Terminal 2 is almost ready to take on airline passengers arriving in or departing from Cebu
*****
Lorenzo Kyle Subido is a staff writer of Entrepreneur PH