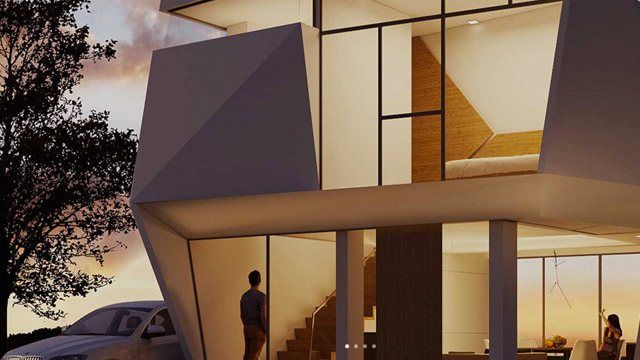 The facade of Architect Ed Calma's Polygon House is inspired by "cut diamonds"
Revolution Precrafted, the real estate startup that offers made-to-order living spaces designed by some of the world's most acclaimed architects and designers, has added a new home to its portfolio.
Designed by Filipino architect Eduardo "Ed" Calma, the Polygon House is described as a home "with a facade inspired by cut diamonds."
It is Revolution Precrafted's first project from a Filipino designer. The startup also offers homes and pavilions from artists and architects like Zaha Hadid, Jean Nouvel, Ron Arad, Kengo Kuma, Tom Dixon and many others.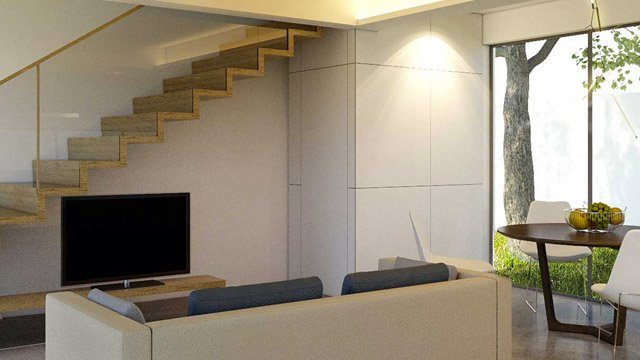 ADVERTISEMENT - CONTINUE READING BELOW
The Polygon House has two bedrooms and has an open living, dining and kitchen layout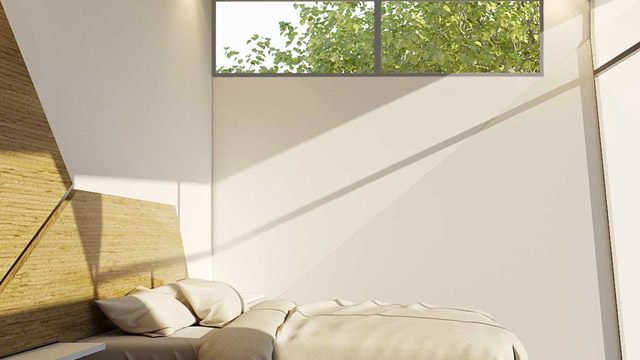 The house makes use of insulated metal panels to stop at the exterior surface, keeping the inside of the house cool
The average price of a Revolution Precrafted home is around $300,000
"The Polygon House is a two-bedroom structure with an open living, dining and kitchen layout," according to the company's press release. "Perfect for young families, this single-detached house already has a single-car garage that can be converted into a lanai or porch. The structure is made of insulated metal panels to keep the house insulated from heat."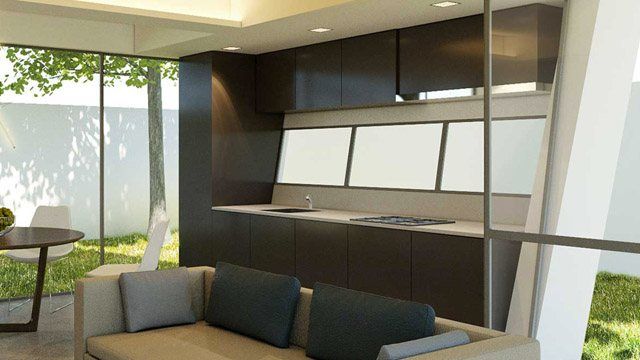 ADVERTISEMENT - CONTINUE READING BELOW
According to Revolution Precrafted, room configurations of the Polygon House are flexible ane customizable, depending on the needs of the owner
Calma is the principal architect of Lor Calma & Partners. He studied at Pratt Institute and obtained his Masters in Advanced Architectural Design from Columbia University and has worked with Ellerbe Becket, Peter Pran and Carlos Zapata in New York City. He is the son of architect, interior designer and artist Lorenzo "Lor" Calma.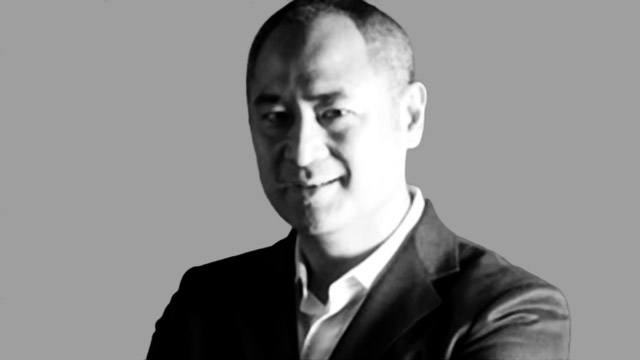 Ed Calma is one of the Philippines' most celebrated architects
Revolution Precrafted, founded in 2015 by Robbie Antonio, is aiming to become the Philippines' first unicorn, or a startup with a $1-billion valuation. In March, it completed a series A funding round worth $15.4 million, which put its current valuation at $256 million.
Related story: VC Invests in Robbie Antonio's Startup, Now Valued at $256M
*****
Paul John Caña is the managing editor of Entrepeneur PH
ADVERTISEMENT - CONTINUE READING BELOW