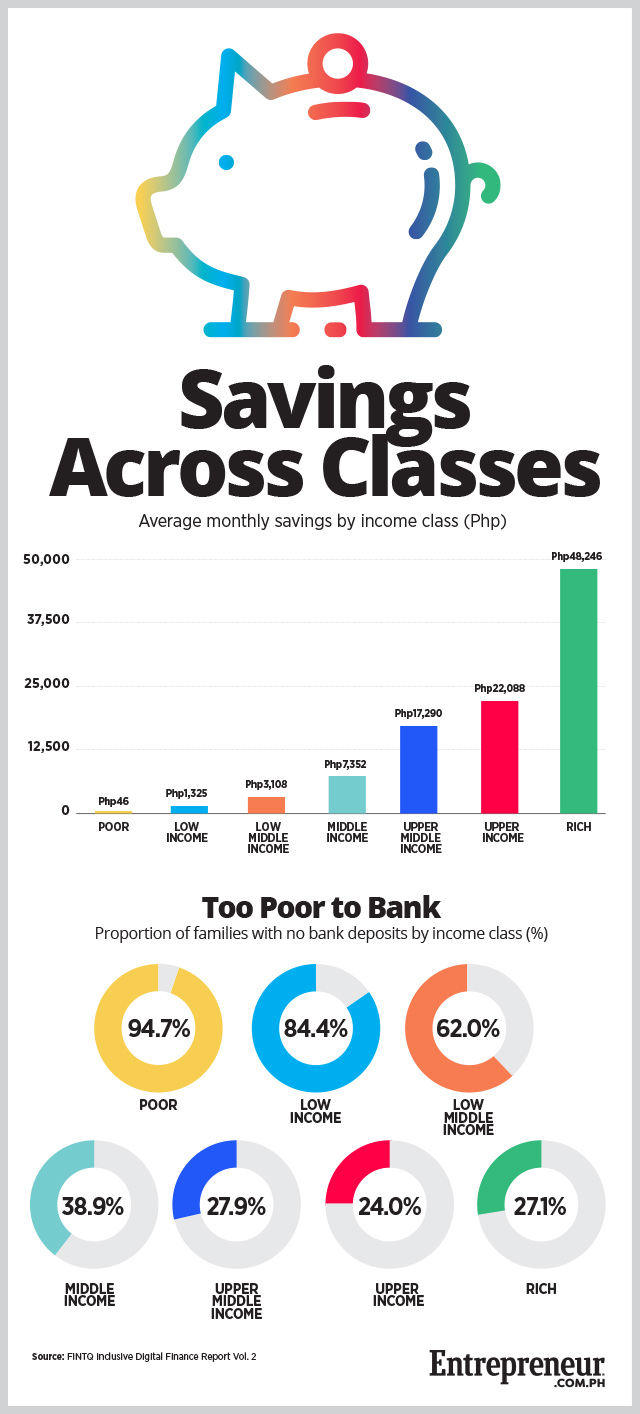 In the near future, neighborhood sari-sari stores will turn into bank tellers where people can deposit their hard-earned money in small installments.
FINTQ, the financial technology unit of PLDT Inc., has begun rolling out microfinance products under the KasamaKA brand that gives banks a platform to reach the country's millions of unbanked individuals. The platform makes it possible for low-income individuals to open a savings account with a minimum deposit requirement of Php20.
ADVERTISEMENT - CONTINUE READING BELOW
"In the months to come, our products will allow consumers to deposit in their bank accounts small amounts, not directly at a bank branch, but through sari-sari stores and other MSMEs (micro, small and medium enterprises)," said Lito Villanueva, managing director of FINTQ, in a statement.
After registering with KasamaKA and going through what FINTQ describes as "a simplified digital-enabled KYC (know-your-customer) process," individuals will be able to open a bank account online and transact with one of FINTQ's partner sari-sari stores. In what Villanueva describes as "sachet banking," each transaction is tracked via text or through KasamaKA's mobile app, and these microsavings accounts will earn interest just like regular deposit accounts.
FINTQ's digital platform reduces the burden and limitations that banks have faced in putting up physical branch networks. Through the KasamaKA Microsavings platform, banks will be able to offer their products through PLDT's existing network of 1.2 million sari-sari stores and other MSMEs, reaching many unbanked communities that do not have a single bank branch.
ADVERTISEMENT - CONTINUE READING BELOW
"Accessing bank products and services will be as easy as loading up your prepaid mobile number or buying a shampoo sachet," added Villanueva.
Related story: What Will the Sari-Sari Store of the Future Look Like?
As Villanueva pointed out, such an arrangement was made possible by a recent ruling by the Bangko Sentral ng Pilipinas (BSP) allowing banks to offer basic deposit accounts with no maintaining or dormancy fees. In an article published by Manila Bulletin last January 14, BSP Deputy Governor Chuchi Fonacier said this will allow banks to offer accounts with maintaining balances below Php100.
Both FINTQ's new products and BSP's new regulations represent big steps towards financial inclusion. Latest data from the BSP show that 86 percent of the country's households are unbanked. FINTQ's research in the second volume of its Inclusive Digital Finance Report also shows that a majority of these unbanked Filipinos are in the lower income segments and therefore do not have enough funds needed to open a bank account.
ADVERTISEMENT - CONTINUE READING BELOW
FINTQ addresses this through its "sachet" banking strategy, as the Php20 minimum deposit rate is less than half of the average monthly savings of the poor income class (See infographic). Add to that the increased accessibility given by sari-sari stores and Villanueva is confident that this setup will provide millions of Filipinos access to basic financial services.
"Our commitment to the BSP as a development partner is that we will enable 30 million Filipinos to have a credit footprint and to gain access to financial services by 2020," said Villanueva.
*****
Lorenzo Kyle Subido is a staff writer of Entrepreneur PH