Earlier this month, more than 500 students from all over the Philippines and neighboring Asian countries took part in the three-day National Youth Business Conference at the Philippine Trade Training Center in Pasay City.
The event showcased emerging startups founded by both established and student entrepreneurs. Business leaders from different industries also shared their insights and experiences on branding, management, finance, technology and social entrepreneurship.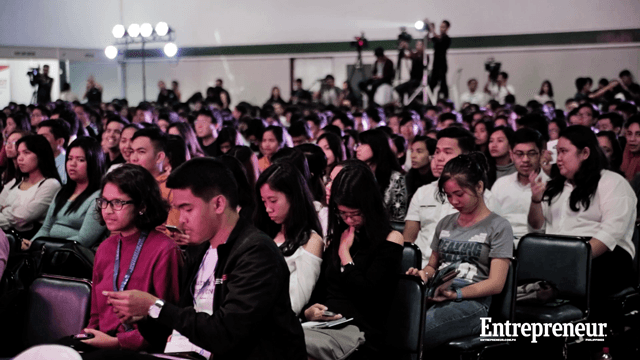 The National Youth Business Conference showcased startups from emerging and student entrepreneurs
With so many business-oriented students around, Entrepreneur PH asked some participants what their big business idea is and who they look up to in business.
Despite the relatively underdeveloped state of basic sciences in the country, many of the students said they were keen on technopreneurship or setting up a technology-related business. Not surprisingly, many also named Elon Musk, the SpaceX and Tesla Motors founder, as their business idol.
*****
Elyssa Christine Lopez is Entrepreneur PH's staff writer. Follow her on Twitter @elyssalopz. Sam Navalta is Entrepreneur PH's multi-media artist
ADVERTISEMENT - CONTINUE READING BELOW