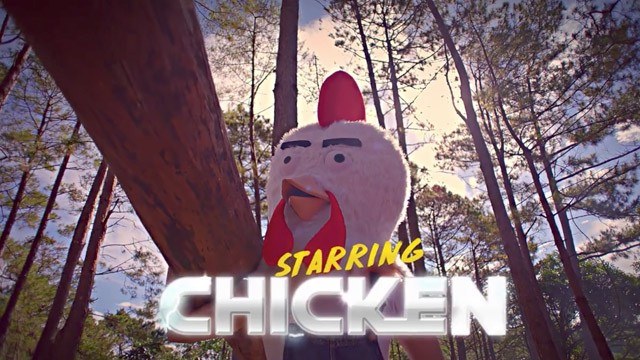 Max's Restaurant has jumped on the online video bandwagon with a bizarre new ad that has netizens talking.
Playing on the theme "The House That Fried Chicken Built," which is the 72-year-old restaurant's tagline, the video features a man wearing a chicken head costume cutting down tress and literally building a house in the woods.
ADVERTISEMENT - CONTINUE READING BELOW
When the house is done, he posts a "Wanted Housemates" sign, and pretty soon, a variety of costumed characters knock on his door. The first one—a cigar-smoking horse, or a version of the tikbalang in Philippine folklore—is rejected. The other applicants, which include a cow, pig, and a banana that turns into a ketchup bottle, all get in. The odd group then starts dancing and partying the night away to the tune of 70s disco classics like VST and Company's "Rock Baby Rock," "Bongga Ka Day" and "Sumayaw, Sumunod."
Max's Restaurant is the flagship brand of the Max's Group, a chain of food concepts that includes Pancake House, Yellow Cab Pizza, Krispy Kreme and Dencio's. The group had a network of over 620 stores as of the end of 2016 and plans to open from 60 to 70 more outlets by the end of the year.
Watch the video here:
ADVERTISEMENT - CONTINUE READING BELOW
Related story: Pizza Power: How Max's Plans to Become Asia's Biggest Casual Dining Company