Thirty budding food entrepreneurs pitted their culinary creations against each other in the taste test challenge – the first step towards winning the annual 'Next Big Food Entrepreneur ' contest organized by Mercato Centrale, the country's premier night food market– last November 7 at Midnight Mercato food market in Bonifacio Global City, Taguig City.
 
After serving bite-sized portions of their dishes to a select judging panel (that were composed of lifestyle and food media practitioners, entrepreneurial consultants, and partners---Our Awesome Planet, Unilever Food Solutions, MasterCard, Globe MyBusiness, Entrepreneur Magazine, Yummy Magazine, Go Negosyo, Solar's Second Avenue, and WhenInManila.com---joined by Mercato vendors and management), 15 entrepreneurs were voted into the final 'live selling' round of the competition.
 
Those food entrepreneur finalists---a combination of savory dishes, artisanal food, pastries, and specialty ice cream---will participate in an 'open selling' round over four weekends in selected Mercato Centrale-run food markets around Metro Manila.
 
The finalists include:

Bigorots – an artful fusion of Bicolano and Igorot savory dishes by the first-ever winner of Master Chef PH JR Royol;
ADVERTISEMENT - CONTINUE READING BELOW
 
Up in the Clouds – artisanal ice cream with unique flavors such as Me Lychee, Butterbeer and Campfire S'Mores;


Hunger Buster – arguably the 'Best Burgers in Ateneo'  (and probably even in UP-Diliman, as they were the overall champions of Foodgasm, an event sponsored by the UP Economics Society);
ADVERTISEMENT - CONTINUE READING BELOW


Home of French Toast – A variety of French Toast flavors with brioche bread;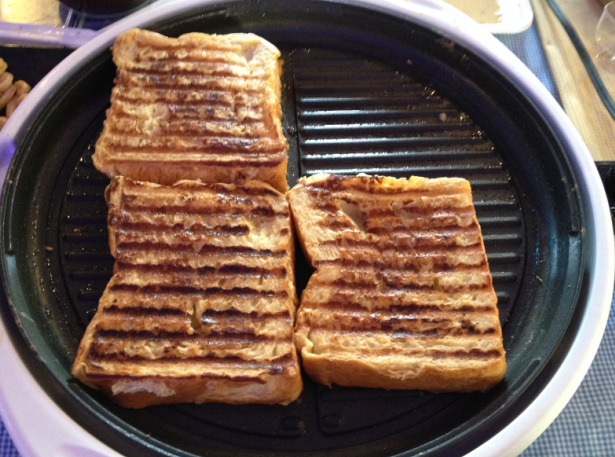 Let's SuTuKil Atbp – Boneless lechon and other Cebuano delicacies from home-based cooks who first shared their homemade recipes at the Maginhawa Food Festival;
ADVERTISEMENT - CONTINUE READING BELOW


A Guy's Flan – a twist on the classic leche flan with different custard flavors and choices of toppings;


Cubanos – a group of DLSU students who were inspired by the movie 'Chef' to create Cuban sandwiches with a Pinoy twist;
ADVERTISEMENT - CONTINUE READING BELOW


Siowarma Twist – attendees of the Food Startup Weekend of the Next Big Food Entrepreneur who came up with a new twist to serving shawarma-–siomai-style;


BakmiNyonya – authentic Indonesian 'BakmiAyam' noodles and Indonesian-style siomai;
ADVERTISEMENT - CONTINUE READING BELOW
 

Tiya's Kitchen – sweet and spicy adobong pusit;


Dirty Fingers – deep fried chicken cutlets with unusual sauce combinations like Spicy Peanut Butter and Honey Salted Egg;
ADVERTISEMENT - CONTINUE READING BELOW


Mr. Pullman's – homegrown sandwiches filled with your favorite Pinoy ulam;


Naughty Nachos – customizable nachos with a secret cheese sauce and soy garlic chicken;
ADVERTISEMENT - CONTINUE READING BELOW


Turrone de Manila Cafe – éclair-inspired turon and bacon ensaymada;


Mad Wraps – lumpiang shanghai-inspired deep fried wraps filled with mac and cheese, buffalo chicken or pork barbecue.
ADVERTISEMENT - CONTINUE READING BELOW


Food enthusiasts can catch these aspiring food entrepreneurs at following Mercato markets: Midnight Mercato, Bonifacio Global City on November 14 and 15 and on November 21 and 22; and Banquetta, CCP Complex on November 28 and December 5. The winner of the competition will receive P100,000 start-up capital and a six-month rental-free stay at a Mercato Centrale market.
 
The Mercato Centrale markets have been the birthplace of many fast-growing food companies including Manang's Chicken, Mochiko, Merry Moo, Chuck's Grubberie, Mio Gelati, Spring by Ha-Yuan, Kristina's Inutak, Zen Taclings, Brasas, Eat My Garlic Fries, and many more successful food businesses.  
 
Keep on reading Entrepreneur.com.ph for more updates about The Next Big Food Entrepreneur 2014.   


ADVERTISEMENT - CONTINUE READING BELOW