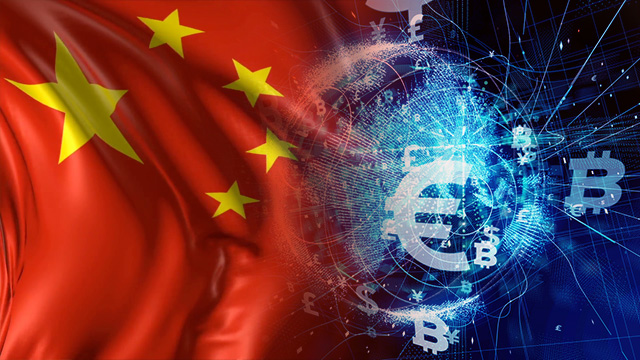 Talk about technology and digital innovation in the Philippines and the conversation immediately turns to the country's status as the selfie or social media capital of the world.
Data from social media agency We Are Social show that 63 percent of the population is online and 58 percent have at least one mobile phone. The same report also shows that Filipinos spend an average of almost four hours per day on social media, the highest average in the world.
ADVERTISEMENT - CONTINUE READING BELOW
That could be a sign Filipinos are tech-savvy and mobile-centric but only when it comes to social media and entertainment. It's a completely different story when it comes to digital payments and online commerce.
Related story: Pinoys Spent the Longest Time on Social Media in the World in 2017, Says Report
According to the 2017 Financial Inclusion Survey of the Bangko Sentral ng Pilipinas (BSP), only 1.3 percent of the country's adult population has an e-money account, which translates to around 900,000 Filipinos.
As well, while e-commerce penetration stood at a more respectable level of 32 percent according to We Are Social, the total value of e-commerce transactions represented less than three percent of all retail sales in the country, according to real estate analyst Leechiu Property Consultants.
Related story: Unsure of Digital Payments? BSP Creates New Unit to Better Regulate Fintech Services
This provided the context for a forum hosted by the Asia Pacific Pathways to Progress Foundation (APPF), a group of Asian studies scholars, in partnership with the UP Institute for Small-Scale Industries that focused on what the Philippines can learn from one of the world's biggest success stories in fintech and e-commerce—China.
ADVERTISEMENT - CONTINUE READING BELOW
Titled "China's Financial Technology and E-Commerce Experience: Exploring Implications for the Philippines," the event featured several speakers who discussed how the Philippines can emulate the Chinese model in making digital payments and commerce more widespread across the country.
Here are three lessons local startups and businesses can learn from China's fintech and e-commerce ecosystem, as discussed in the forum held last August 9:
1. Focus on digitizing consumers' needs
Alfonso De Dios, founder and CEO of local marketing firm Telos Media Works and an adviser to Chinese broadcaster China Central Television, highlighted that China's internet boom was largely influenced by the basic needs of the Chinese population. E-commerce flourished from the lack of physical retail stores, while fintech grew due to many Chinese not having credit cards and therefore no credit rating.
"China's internet started from a needs-based place," said De Dios. "Unlike the West where several institutions were already developed when the internet hit, in China, there were still a lot of sectors that were underdeveloped [such as] retail [and] payments systems."
ADVERTISEMENT - CONTINUE READING BELOW
The unbanked and cash-heavy population of China at the start of the millennium is reminiscent of the situation in the Philippines today. But the rise of "super-apps" such as those developed by China's three most prominent tech companies collectively known as BAT—Baidu, Alibaba and Tencent—enabled the Chinese people to avail of almost all of their daily needs with their mobile phones.
"People had to rely on the internet to meet their basic needs," added De Dios. "If we maintain and take a higher value and try to see what China did, there is an opportunity for growth."
Related story: China Has Almost Thrice America's Online Users: Time to Meet the Internet Giants Challenging Google and Facebook
2. Look into cultural staples to promote digital habits 
In his speech, lawyer Ira Paulo Pozon, founder and CEO of local consultancy Caucus Inc., recounted the story of how WeChat, the messaging platform of Tencent, transformed the Chinese economy by introducing digital payments to the masses. And it did so by "engaging the citizenry through culture," according to Pozon.
ADVERTISEMENT - CONTINUE READING BELOW
"WeChat is credited for getting the people to embrace e-cash, [and] it did so through the red packet, the hongbao," said Pozon. (In the Philippines, it is more popularly known as ang pao.) "They turned it into a game, and it led to people embracing the technology."
In 2014, WeChat launched a digital version of the red packet in their app. Similar to the physical tradition, users can put money within the packets and send them to others as a gift. As the service became popular, more and more users had mobile wallets with electronic money, which led to them being introduced to the concepts of digital payments and e-commerce.
The feature proved to be very popular even years after it was introduced. According to Pozon, around 46 billion digital red packets were sent within the WeChat app during Chinese New Year in 2017.
"By engaging the citizenry through their culture, they were able to teach them how to use it and they enjoyed doing it at the time," said Pozon.
ADVERTISEMENT - CONTINUE READING BELOW
Related story: Coming Soon from China: Rental Bikes, Karaoke Booths and Phone-Activated Juice Dispensers
3. Be open to constant experimentation
According to Jaime FlorCruz, the former bureau chief of CNN Beijing, one other factor that sped up digital innovation among Chinese companies is how they experimented with new products. By seeing how innovative products worked in a controlled environment, Chinese tech developers were able to quickly iterate before being deployed to the mass market.
"When they're not sure, they form a special economic zone [where] they experiment with certain policies," shared FlorCruz. "If they work, they replicate. If it doesn't, they do another thing."
While it was not discussed in the forum, the Philippines is moving toward the right direction in this regard through the BSP. Through its regulatory sandbox environment or test-and-learn approach, local fintechs and even established banks are able to test out their innovative products under the supervision of the BSP.   
ADVERTISEMENT - CONTINUE READING BELOW
"The sandbox approach permits innovation to flourish while allowing the BSP to observe and better appreciate attendant risks," said BSP Governor Nestor Espenilla Jr. in a speech he delivered last August 2017. "This gives dynamism the space it needs without being hampered by excessive compliance requirements."
Entrepreneur Philippines was a media partner of the forum.
*****
Lorenzo Kyle Subido is a staff writer of Entrepreneur PH