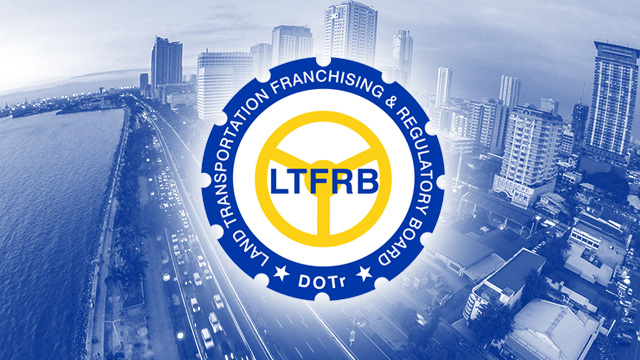 When the news on Grab's buyout of Uber's operations in Southeast Asia broke on Monday, March 26, social media platforms were on fire with posts from worried Filipino commuters.
The ride-hailing apps announced separately that they are combining their operations in the region in a multi-billion dollar deal. By April 9, Uber would no longer be available anywhere in Southeast Asia, including the Philippines.
Related story: Grab-Uber Confirm Merger of Ride-Hailing Operations in Southeast Asia
Grab's looming monopoly in the transport network company (TNC) space is causing many Filipinos to worry it would lead to higher fares and choosy drivers.
"Say goodbye to the following: Better pool matching algorithm; drivers who rarely/ never cancel or ask to cancel just because they don't like your destination; cheaper fare," JP Meneses, an avid rider of Uber, wrote on his Facebook account on the day the news broke.
But the Land Transportation Franchising and Regulatory Board (LTFRB) assured the public that fares would continue to be competitive amid the merger.
ADVERTISEMENT - CONTINUE READING BELOW
"Grab is not allowed to do a fare hike on its own… Huwag po matakot yung mga sumasakay ng TNVS (transport network vehicle service) dahil they [transport network companies] cannot increase fares without the approval of LTFRB. Otherwise, we will cancel or suspend the accreditation of the TNCs involved," LTFRB board member Aileen Lizada said in an interview aired by DZMM TeleRadyo on Tuesday, March 27.
Early this year, both Grab and Uber sent separate petitions to the LTFRB to hike the distance component of their fares due to the rising cost of fuel. Instead of charging Php10 to Php14 per kilometer, Grab is requesting to increase the range to Php11 to Php15. Meanwhile, Uber is seeking to increase its charge per kilometer rate by Php4.
Lizada said the petition would still be discussed through a hearing on April 3.
Grab's dominance in the country may also not be for long as the board member said three potential TNCs are hoping to enter the market, all of which are still being studied by the board.
"May papasok na tatlong players. Tapos na yung presentation nila. Inaayos na lang ang accreditation papers (Three players are coming in. They're done with their presentations. Their accreditation papers are being processed), based on the information given by LTFRB Chairman [Martin] Delgra III," Lizada said. "[These are] LoveGo, Auto and Hype."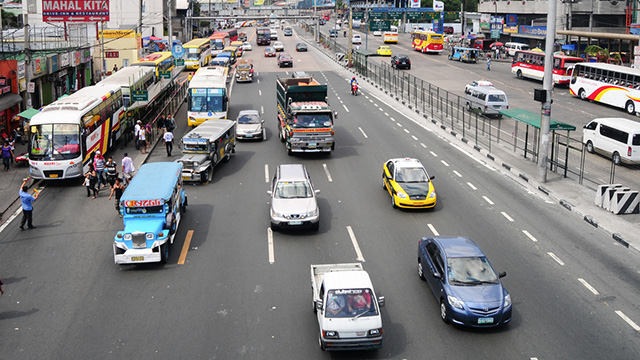 ADVERTISEMENT - CONTINUE READING BELOW
The LTFRB assured the public that fares would continue to be competitive amid the merger of Grab and Uber
There is little or no information currently available on the three new ride-hailing companies. A Google search has failed to turn up information about them. Neither have other TNC players heard about them.
Meanwhile, u-Hop, another other ride-hailing startup accredited by LTFRB, remains under suspension and investigation for alleged violations of land transportation regulations.
In addition, taxi-hailing companies Micab, which is based in Cebu City in Central Visayas, and Hirna, from Davao City in Mindanao, are reported to be planning to scale up their operations to other parts of the country, including Metro Manila.
Both are working to secure some form of national-level recognition from LTFRB. Unlike Grab and Uber, which partner largely with private cars, cab-hailing companies work with taxis, which already have a franchise from LTFRB.
The board is still studying how the government can accommodate the eventual increase of TNVS on the roads with the entry of the three companies.
Based on past media reports, Uber has 66,000 vehicles registered in its platform while Grab has 52,000. The numbers include drivers who are registered in both platforms.
But according to Lizada, LTFRB's latest audit showed there are only around 55,000 TNVS drivers in Metro Manila alone.
In January, the board sought to limit the number of TNVS to 65,000, which will accommodate 75 percent of online ride bookings, Lizada said.
*****
Elyssa Christine Lopez is a staff writer of Entrepreneur PH. Follow her on Twitter @elyssalopz
ADVERTISEMENT - CONTINUE READING BELOW