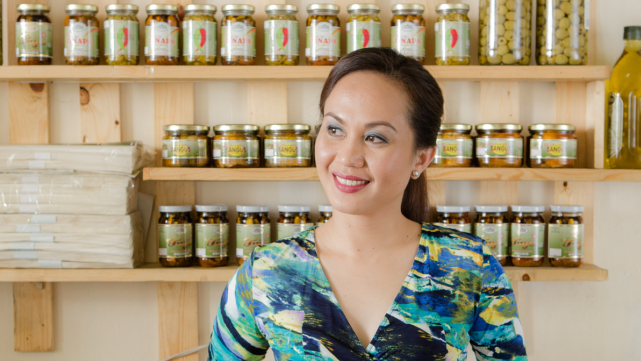 What's better than learning from your own failures? The answer: learning from the mistakes of others and how they overcome major challenges. That is what the June issue of Entrepreneur magazine is all about. 

With inspirational stories from startups to century-old brands, it would surely serve as your guide in making better decisions that'll help keep your business alive and booming. Here are three lessons you can expect:
ADVERTISEMENT - CONTINUE READING BELOW

1. Spend smarter.
Imagine this: P50,000 drops on your lap right now. What do you do with the amount? Entrepreneurship has its ups and downs, and when things pick up and you have more funds than you can spend, what should you do next? Would you invest it elsewhere or just keep it in the war chest?  

In this issue, we give you 30 smart ways to spend P50,000 when it comes your way. Whether you want to spend it on a personal investment or a relaxing family getaway, we'll help you figure out smarter spending. 


2. Rise above difficulties. 
As an entrepreneur, failure and setbacks are things you need to be familiar with. Those can happen to anyone, and no one is spared. If you are hit by a crisis, how well could you rise from your mistakes and get back into the game? 

Hear from entrepreneurs like Nene Tamayo (a TV reality show winner, who graces our magazine cover). Find out how their businesses once failed and learn from the strategies they adopted to get back on their feet and set a fresh start—smarter and more determined than ever.  
ADVERTISEMENT - CONTINUE READING BELOW


3. Aim to make your business last.
What makes a brand last? With trends coming and going like bubbles in the air, how could a new and up-coming brand retain customer loyalty and interest for many years? We ask a business that has been doing that—for 162 years! Find out what makes this veteran company last and how you can apply its tried-and-tested strategy to your own business. 


These and more comprise our June 2015 issue. It is now available in leading magazine stands and bookstores nationwide. You may also download the digital version through the Summit Newsstand, Apple Store, or Google Play Store.