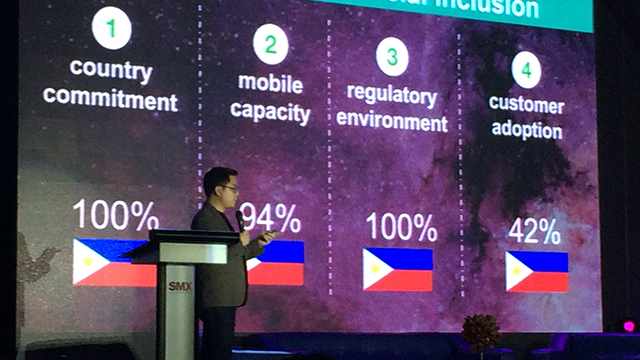 The Enderun Fintech & Blockchain Innovation Summit, held last March 21 and 22, featured local and international experts from the financial services and fintech industries
"Before the end of the year, at least 20 million Filipinos will experience native blockchain technology."
So claimed Winston Damarillo, the executive chairman of digital transformation consultancy Amihan Global Strategies, at the Enderun Fintech & Blockchain Innovation Summit held last March 21 and 22.
ADVERTISEMENT - CONTINUE READING BELOW
The two-day conference featured local and international experts from the financial services and fintech industries who spoke about the state of financial innovation in the Philippines today, with an unsurprisingly large focus on blockchain technology.
While a bulk of the discussions focused on blockchain's current and potential use around the world, especially as the underlying technology behind virtual currencies, a number of speakers talked about how blockchain is being used in the Philippine setting.
Although most blockchain-powered innovations in the country today come from small tech startups, Damarillo revealed that even big businesses and organizations are getting into the technology. And because of their wide reach, he said that it will only be a matter of time before these blockchain-enabled products and services will reach the mainstream.
"If you're a consumer today, it's going to be the case where [a] blockchain-enabled service will always be a better service," added Damarillo. "And if you put yourself in consuming that now, you're putting yourself ahead."
ADVERTISEMENT - CONTINUE READING BELOW
Related story: Meet the Fintech Startups Ushering in Cryptocurrency and Blockchain Technology in PH
Here, we compiled five large companies and organizations whose blockchain-enabled plans and projects were mentioned in the Enderun Fintech & Blockchain Innovation Summit:
1. PLDT Inc. 
Last February, PLDT announced that it had joined the Carrier Blockchain Study Group, an international consortium of telecom firms focused on research and development efforts to integrate blockchain technology into telco products and services.
At the Enderun summit, a PLDT unit said it is fully embracing the technology and is looking at ways to integrate it into its businesses, particularly its financial services.
"We are into blockchain, and this is the future," claimed Lito Villanueva, the managing director and CEO of FINTQnologies Corp. "Eventually all of us will be utilizing blockchain."
Villanueva and his team are looking into how to integrate the technology into FINTQ's microfinance projects, such as those for Lendr and KasamaKa. He told Entrepreneur Philippines that they are already doing "the initial phases of blockchain-enabled deployment" this year, and while he declined to say when they would start rolling these services out to the public, he mentioned that it will happen "very, very soon."
ADVERTISEMENT - CONTINUE READING BELOW
As well, Villanueva revealed that FINTQ may be pursuing an initial coin offering (ICO) soon. He did not give any further details, but he said, "It's something that we are looking forward to in terms of really being serious about it [blockchain], because that's the way to go."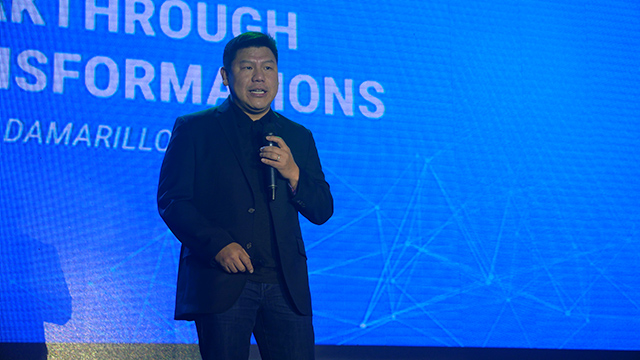 ADVERTISEMENT - CONTINUE READING BELOW
Winston Damarillo predicts that at least 20 million Filipinos will experience native blockchain technology before the end of the year
2. Philippine Identification System 
Aside from applications to the financial products and services offered by FINTQ, Villanueva also mentioned that his company is working with the national government in proposing that the recently approved Philippine Identification System or PhilSys should be implemented through blockchain technology.
"We're trying to advocate that the way by which we can actually come up with the identification will be by digital through blockchain," said Villanueva. "Because it's a proven technology that really promotes efficiency, transparency and security."
Last March, the Philippine Senate approved the Philippine Identification System Act of 2018 or Senate Bill 1738, which seeks to establish a national ID for all of the country's residents. Under the current proposal, the PhilSys program will be administered by the Philippine Statistics Authority, and each individual will get a unique ID number that will be recognized by all government agencies.
ADVERTISEMENT - CONTINUE READING BELOW
"The PhilSys shall be a social and economic platform through which all transactions including public and private services can be availed of and shall serve as the link in the promotion of seamless service delivery, enhancing administrative governance, reducing corruption, strengthening financial inclusion and promoting ease of doing business," according to Senate Bill 1738.
3. UnionBank of the Philippines 
For Arvie De Vera, head of fintech and partnerships at UnionBank of the Philippines, blockchain technology can solve many pain points in the banking industry. Speaking at the Enderun summit, he said that UnionBank is working with global technology companies Microsoft and ConsenSys to create a blockchain-powered platform for the country's rural banking system.
"We want to create a blockchain platform for the rural banks," said de Vera. "We're in the process of building this… We're working with Microsoft and ConsenSys for this project."
In his presentation, De Vera revealed that UnionBank is working to onboard all 500 rural banks onto its blockchain platform, where it will provide the technology for settlements. Such a setup would not only allow these rural banks to perform their functions more easily, but it will also expand the variety of services they can provide.
ADVERTISEMENT - CONTINUE READING BELOW
Among the functions that blockchain technology would ease is interbank money transfer, as rural banks need to go through a middleman, usually a universal bank, to transfer funds between each other. Using the blockchain network would also allow rural banks to provide cheaper international remittance services as well as the capacity to offer value-added services due to being interconnected.
De Vera also highlighted that such a platform would be beneficial to promoting financial inclusion as a whole, as according to him, around 70 to 80 percent of Filipinos live in areas that only have rural banks as a formal financial services provider. He added that they have done pilot workshops with a rural bank, and revealed that they were receptive to the conveniences that blockchain will bring to the table despite their initial doubts.
"Blockchain is such a powerful platform," added De Vera. "And the only way to really appreciate it is to keep working through the use cases and learning."
ADVERTISEMENT - CONTINUE READING BELOW
4. Bankers Association of the Philippines
UnionBank's own rural bank project is not the only involvement that the universal bank has with blockchain technology. In his presentation, Damarillo revealed that his own company, Amihan Global Strategies, is working with seven of the country's largest banking firms under the Bankers Association of the Philippines (BAP) to implement a blockchain-powered ID that can be used across multiple banks.
"Seven of the pioneering banks of the Philippines have agreed to create a blockchain-based ID so that financial services customers in the Philippines can now put their identities in a wallet and can reuse that," said Damarillo. He identified these seven banks as BDO Unibank, Bank of the Philippine Islands, Metropolitan Bank & Trust, UnionBank, EastWest Bank, Asia United Bank and Citibank Philippines.
Damarillo highlighted that this ID is a "self-sovereign ID," which means that the control of information within the ID is with the individual rather than with a large organization such as a bank. He explained: "If you need to provide ID, you can only provide your identity and the transaction records behind you when you say yes. The data owner is now the data controller at the same time."
ADVERTISEMENT - CONTINUE READING BELOW
In a statement published on its website last November, the BAP revealed that the blockchain-powered ID will allow for the easier onboarding of banking clients, as after registering with one bank, clients can simply present their ID when opening an account with another bank. This eliminates the current process that involves repeatedly filling out forms and presenting various documents when opening accounts with different banking firms.
"This initiative will enable the banking industry to provide a more convenient and faster way of delivering banking services to the clients," said Nestor Tan, BAP president and the president and CEO of BDO Unibank, in the statement.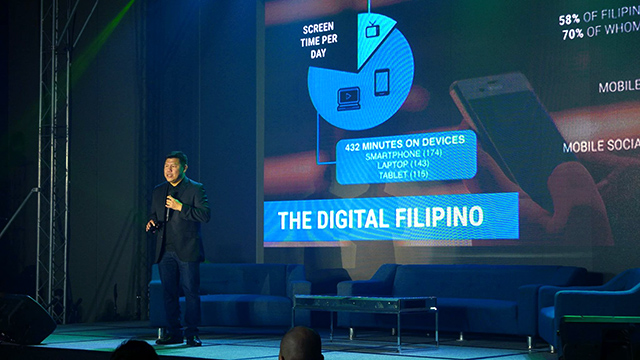 ADVERTISEMENT - CONTINUE READING BELOW
Although most blockchain-powered innovations in the country today come from small tech startups, Damarillo revealed that even big businesses and organizations are getting into the technology
5. Local airline
Damarillo also revealed that Amihan is working with a large local airline to take its loyalty program to the blockchain. This would allow the airline to convert its rewards points or frequent flyer miles into virtual tokens similar to Bitcoin and Ethereum, making them more flexible and usable.
"Before the year ends, the largest airline with the most number of frequent flyer miles will convert those into coins," revealed Damarillo. "A significant amount of merchants will accept those coins for redemption, and the bank that's owned by the airline company can convert those tokens into cash."
While Damarillo did not mention which specific airline Amihan is working with, he presented the project as an example of how blockchain technology can innovate and add value to a large company's current systems.
ADVERTISEMENT - CONTINUE READING BELOW
"All of a sudden, you make a very dormant asset in [frequent flyer] miles become a very active asset in coins," added Damarillo.
The Enderun Fintech & Blockchain Innovation Summit is part of a series of conferences hosted by Enderun Extension, a unit of Enderun Colleges offering short courses and workshops. Entrepreneur Philippines was a media partner at the event.
*****
Lorenzo Kyle Subido is a staff writer of Entrepreneur PH