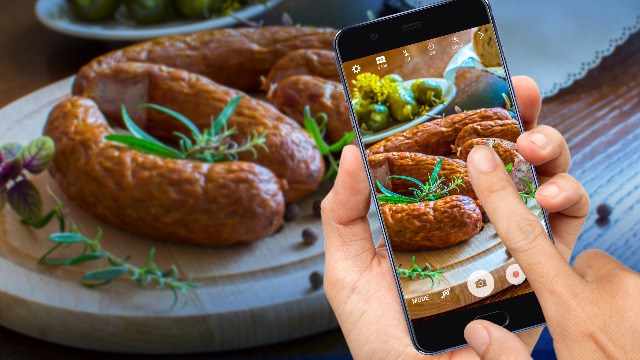 Starting a food concept can be intimidating: from working with perishable goods, to competing in a fast-paced trend-driven industry, to serving customers who head to social media to rant and rave soon as you set food down. But nothing worth having comes easy, and if the challenges are any indication, building a food concept is one of the most fulfilling endeavors a food lover can get into.
Now, we know that digital-age foodies aren't driving around eat streets or strolling around malls; instead, they're listing down their next gastronomic adventures by searching the web first. This means optimizing your online presence is crucial if you want to attain commercial success.
With the aid of Globe myBusiness, which helps small businesses grow using mobile and internet solutions, you'll have no problem promoting your brand without breaking the bank. Here's how you can give your food concept the boost it needs:
Start with Something Talk-Worthy
JJ Yulo of Pinoy Eats World says, "Believe in the talent of our local chefs, and bank on the wealth of our cuisine." Your food concept's success ultimately boils down to taste. But new customers will first look for something unique and new. It's up to you to strike the balance between novel and delectable.
Dark Social and Word-of-Mouth
Often, customers come over because a friend or a relative recommended your place. But good 'ol word-of-mouth in the digital age takes on a new form. The moment a customer comes, they're snapping photos and sharing them with their chat groups. Make sure you give them something great to say.
Food Porn on Social Media
Since meals are such an intrinsic part of the local culture, the Filipino consumer always enjoys food-related content online. To take advantage of this, you simply need a quality phone like the Huawei P10 to take a drool-worthy, unedited food shot.
Remember, you don't always need to bedazzle (or heavily filter) your pictures. Idge Mendiola of Yummy Magazine says, "Truth is very important. Show how your food really looks—and even tastes—like. Lessen theatrics, keep it real, and don't fake it!" While Trixie Zabal of Yummy.ph adds, "Tell a story with your shot and let the food be the star: let the ice cream melt, take a cheesy spoonful from your dish."
Directories and Lifestyle Hubs
Having complete basic information online—contact details, menus, prices, order forms—allows your digital-savvy consumer to get to know you before they even come through your door. Make sure they have all they need to know to help them get there!
Credible Digital Influencers
Celebrity endorsers may work for traditional big-budget brands, but when you're talking food, you're looking for a different kind of influencer. Chefs and food bloggers are go-to's for foodies looking for recommendations, so reach out to these folks and get them interested in your food.
Experience is the best teacher, but it's quicker to learn from someone else's. Thanks to Globe myBusiness, you can listen to Yulo, Mendiola, and Zabal speak more about what it takes to promote your food concept on June 2, at Conrad Hotel, Pasay City. 
While you're there, don't miss the chance to meet Anthony Bourdain and more food experts at the World Street Food Congress, the annual event that brings together the industry's movers and shakers to celebrate the international street food culture. This year's WSFC will be held at MOA Concert Grounds and Conrad Hotel, from May 31 to June 4. For more information on tickets for the event, click here.