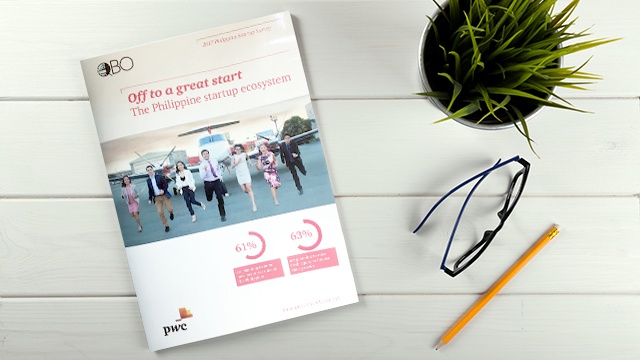 For the past few years, Philippine startups have evolved from a small group of small businesses to a full-fledged ecosystem encompassing scores of innovative companies. According to accounting firm PwC Philippines, also known as Isla Lipana & Co., there are over 300 companies that make up the Philippine startup ecosystem today, more than 200 of which are still active.   
Among this pool of over 300 companies, PwC was able to gather responses from 106 startup founders and representatives for its 2017 Philippine Startup Survey, the first-ever report to profile the ecosystem. Together with QBO Philippines, the first public-private partnership focusing on startups, PwC released a 50-page report that not only profiles the typical Philippine startup but also contains insights and learnings from a select number of industry players.  
"This is the first comprehensive study on the Philippine startup scene," said Rene "Butch" Meily, president of QBO and startup incubator IdeaSpace Foundation. "Through insights gleaned from this report, we hope that the government and private sector can continue to collaborate to support entrepreneurs in turning their ideas into reality."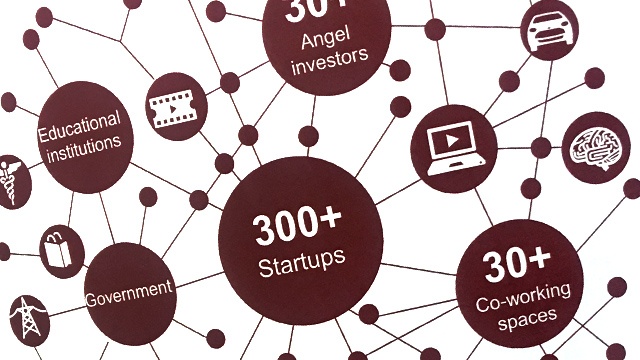 ADVERTISEMENT - CONTINUE READING BELOW
Here are five of the many important insights gained from PwC Philippines' 2017 Philippine Startup Survey.
1. Startup founders are serial entrepreneurs
Around two-thirds of the startup founders surveyed are industry veterans, in that they have started up more than one business. When asked how many startups they have founded before their current startups, 26 percent answered one company while 30 percent answered two or three. An additional 10 percent of the respondents have started up at least four companies.
A label thrown around in the startup community is the "serial entrepreneur", or a person who starts a company and quickly moves on to the next venture. PwC's survey proves that many startup founders in the Philippines wear this label.
2. The biggest challenge is finding capital                                                                
Almost nine out of 10 respondents cited "capital requirements" as the major challenge they encountered when starting up. "Capital requirements to a startup is a challenge that is constantly haunting them," said Atty. Alexander Cabrera, chairman and senior partner of PwC Philippines. He further added that in looking for investors and partners, startups look not only for a source of capital but also for industry expertise to improve the startup's operations.
Two other major challenges that the startup founders pointed out were regulatory requirements (54 percent of respondents) and general economic and business conditions (50 percent).
3. Most need only $1 million or less but are averse to borrowing from banks
As a majority of the startups surveyed are in the early stages of development—54 percent of the companies in the survey were founded in the last two years—their capital requirements aren't as high as more established companies. In fact, 47 percent of respondents said that they are only seeking to raise less than $1 million in funding in the next three to five years. On the other end of the spectrum, 11 percent said that they were looking to raise more than $5 million.
ADVERTISEMENT - CONTINUE READING BELOW
In addition, 63 percent of respondents said that they plan to raise funds through equity, which involves bringing in investors and partners. Only four percent are planning to secure loans from banks, while 26 percent are planning to finance their growth through their own capital.
4. Majority are eyeing other Southeast Asian markets
In contrast to the usual expansion strategies of brick-and-mortar companies in the Philippines, 95 percent of survey respondents are planning to enter a foreign market in the next five years. While brick-and-mortars tend to focus on their core markets, Cabrera revealed that this is not the case with startups, as they are more concerned about the potential for growth abroad.
The report further clarified that most of the foreign markets these startups are looking into are neighboring countries in Southeast Asia such as Indonesia, Thailand and Malaysia. However, 56 percent of respondents still want their startups to tap other markets around the Philippines.
5. Like Big Business, startups want tax incentives too
When asked which focus areas should be addressed to help startups in growing their businesses, 59 percent of respondents wanted to improve the tax incentives given to startups. "Our current tax rules are not made for startups but for brick-and-mortar stores," said Cabrera. "It's like trying to put a triangle into a square."
As well, 59 percent of respondents also pointed to the ease of doing business in the Philippines as a key area for improvement. In the latest global ranking on ease of doing business by The World Bank, the Philippines only ranked 99th out of 190 countries.
ADVERTISEMENT - CONTINUE READING BELOW
Related story: PH Businesses Waste Over 1 Million Days a Year on Business Registrations 
*****
Lorenzo Kyle Subido is a staff writer of Entrepreneur PH