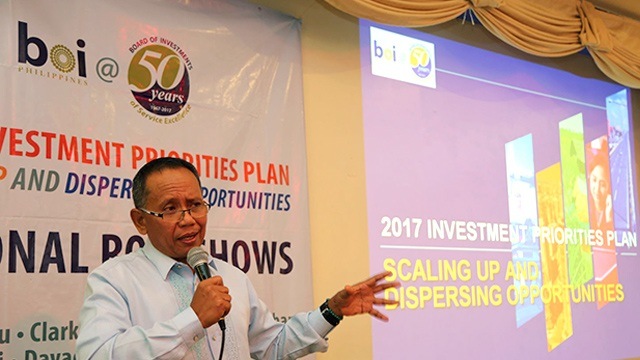 It's long been recognized by both the public and private sectors that one of the most effective ways for big business to foster inclusive growth is by partnering with micro, small and medium enterprises (MSMEs), especially those that employ the less fortunate. These initiatives, which include large fast-food chains or supermarkets buying vegetables from farmers they helped train and equip, have been shown to be more sustainable than philanthropy or even corporate social responsibility.
ADVERTISEMENT - CONTINUE READING BELOW
In a bid to institutionalize inclusive business practices, the Board of Investments (BOI) has firmed up plans under its 2017-2019 Investment Priorities Plan (IPP) to provide a five-year tax holiday to medium and large companies in tourism and agribusiness that will include MSMEs in their value chains, according to Trade Undersecretary and BOI Managing Head Ceferino Rodolfo.
The BOI is the government's biggest provider of incentives for preferred investments. Last year, it provided incentives for Php442 billion worth of investments or 64 percent of the total. It was followed by the Philippine Economic Zone Authority (PEZA), which provided incentives for Php218 billion worth of investments or 32 percent of the total.
The government agency will start its IPP road show this October to raise awareness among local and foreign investors about the inclusion of inclusive business models in the IPP, and encourage more companies to engage in inclusive business.
"The Philippines has been registering a six to seven percent growth, one of the fastest in the world, and yet one in four Filipinos remain below the poverty line," said Rodolfo. "More inclusive businesses in the private sector will help reduce poverty levels because they can generate jobs and livelihood opportunities for low-income communities."
ADVERTISEMENT - CONTINUE READING BELOW
The BOI is starting with inclusive business models in agribusiness and tourism because of their potential for job generation. Data from the Philippine Statistics Authority showed the agricultural sector contributed 27 percent to employment in the country in 2016, while the tourism sector accounted for 12.8 percent.
"Though agriculture is the source of income for more than 55 percent of Filipinos, those who belong in this sector remain the Philippines' most vulnerable," explained the BOI. "IB models in the tourism sector also show potential for employment generation at the community level. Under the IPP, companies should use the tax incentives to build on the capacity of their partner MSMEs and cooperatives."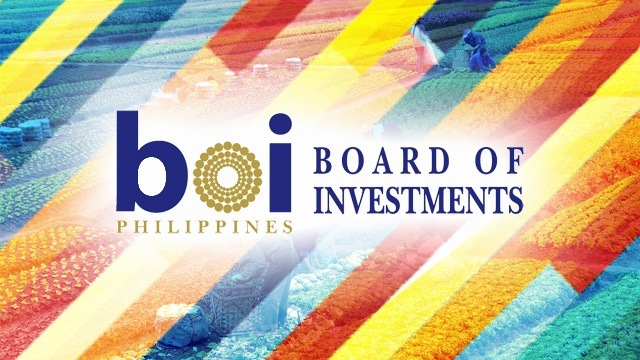 ADVERTISEMENT - CONTINUE READING BELOW
Micro enterprises are those with assets of up to Php3 million and employ no more than nine workers. Small businesses are those with assets of between Php3 million and Php10 million and employ from 10 to 99 workers. Medium enterprises' assets range from Php10 million to Php100 million and employ 100 to 199 workers.
The BOI has yet to clarify exactly the nature and scale of the partnership with MSMEs for agribusiness and tourism companies to qualify for incentives under the new IPP. So far, it only said such business model must engage "members of MSME communities as partners, suppliers, distributors, or consumers."
Senator Paolo Benigno "Bam" Aquino IV, former chair of the senate committee on trade, commerce and entrepreneurship, has long lobbied for the inclusion of MSMEs in large businesses' value chains.
Related: Gov't to Nudge Big Business to Buy More Supplies from SMEs
On various occasions, Aquino cited Jollibee Foods Corp.'s Farmer Entrepreneurship Program as a prime example of the practice as the listed firm has assisted over 900 farmers nationwide to develop and grow crops that they may consistently sell to various institutional buyers such as fast food restaurants, supermarkets and food processors.
ADVERTISEMENT - CONTINUE READING BELOW
Similarly, the SM group has also worked with a social enterprise to train farmers produce quality vegetables that are sold in the group's supermarkets and groceries, according to ASEAN Business Advisory Chairman Jose "Joey" A. Concepcion.
"It should be a badge of honor for the companies to be able to say that 10 percent of my supplies come from community enterprises or social enterprises or MSMEs," Aquino said in a previous interview with Entrepreneur Philippines. "If we're able to put out those numbers (on how much of the large companies' purchases come from MSMEs), we'll be able to convince and we'll be able to support more big companies to open up their supply chains to smaller companies."
*****
Elyssa Christine Lopez is a staff writer of Entrepreneur PH. Follow her on Twitter @elyssalopz