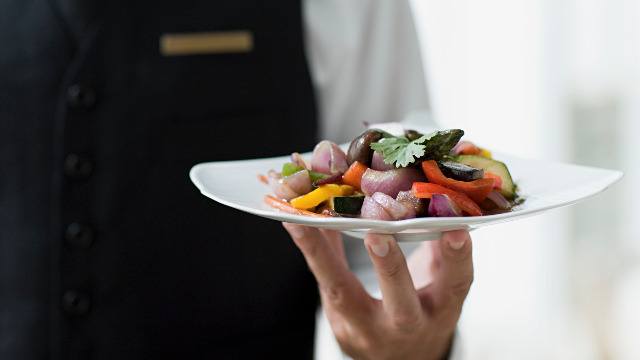 Dining out is no longer just a luxury or an excuse for a special occasion to the Filipino diner—it has now become a habit that is here to stay. With the sheer number of restaurants, cafes, and gastro parks cropping up across the country, as well as the proliferation of food blogs, location-based apps, and review sites, it's easy to see that the Philippine food industry is booming.
And we're not the only ones taking notice. International news and lifestyle networks have hailed Filipino food as one to look out for, predicting it to be among the major food trends of 2017. This means that local restaurateurs and food entrepreneurs must step up their grub game to make it big in this highly competitive landscape.  
Last June 2, after the recently concluded Dialogue leg of the highly-anticipated World Street Food Congress, Globe myBusiness invited top industry experts to give restaurant owners pointers on how to drive sales, create loyalty, and increase engagement for their business. Food entrepreneurs were treated to the expert advice of JJ Yulo of Pinoy Eats World, Idge Mendiola of Yummy Magazine, Trixie Zabal-Mendoza of Yummy.ph, and Pat Mallari of Unilever Food Solutions at the Globe myBusiness Academy talk.
Here's what we learned from them:
Today's diners are practical with their money.
According to Yulo, the amount people are usually willing to part with when eating is 500 pesos, and even lower than that for lunch. This 2017, the battleground in F&B is now in the arena of value-for-money.
Champion the regions.
Yulo also stressed that Manila isn't the only big city with a populace that wants to eat well. In a country made up of more than 7,000 islands, there are tons of culinary treasures to unearth all over the place. Regional cuisine is and should be brought to more diners.
Be truthful at all times.
On the other hand, Mendiola emphasized that when creating content for your business, truth is paramount. Show your customers how the food will really look like when you serve it to them, especially in your menus and posters. You don't always need a professional, either; using a quality phone camera like the Huawei P10, which takes stellar food photos with its Leica lens, should be enough to show off your goods.
Work with a team.
The value of teamwork in a food business must not be taken for granted, Mendiola added. If you do have the means to hire pros (such as food stylists, production designers, and copywriters) trust in their expertise when creating your content, and collaborate with your chefs to make the most of your collaterals.
Know your brand.
Having an extensive knowledge of your brand is very important, according to Mendoza. What is it that you want to communicate to your market? Your brand message must echo in all your aesthetics and materials. Make it a point to stand out from the clutter.
Distribution is key.
Of course, good content alone is not enough, Mendoza added. Instead, distribution and engagement are key. Know where your audience is, even on various social media channels. Speak their language and be part of their conversation. Don't undermine the comments section where you can get feedback and ideas on how to improve.
Build trust.
Mallari boldly stated that customer loyalty is now dying. Nowadays, it's so easy for diners to swing from one restaurant to the next. So make sure they come back to you by forging a relationship with them using content and context. Your content must entertain and engage so that you will be remembered. A personalized approach when relaying your brand story will also go a long way. For context, leverage special occasions such as Christmas or Mother's Day and use a relevant medium for your promotions, whether it be on social media, events or brand collaborations. Once you've managed to build trust between you and your diners, you can then reward them with loyalty programs; a custom program, like one you can create with RUSH, will help concretize your unique relationships with your customers.
Indeed, the Globe myBusiness Academy talk proved to be successful, with the audience walking away with useful tips and insight on how to grow their food business. Keep an eye out for more events like this one by following Globe myBusiness on Facebook and signing up to their newsletter.
Missed the action but want to find out more about what they talked about at the event? Download the PDF file to get the notes of the session here.