Registered transport cooperatives and corporations can avail of a loan from Development Bank of the Philippines (DBP) to purchase brand new public utility vehicles (PUVs) to help them comply with tougher standards under the government's PUV Modernization Program.
Last September 11, the Department of Transportation (DOTr) and the Development Bank of the Philippines (DBP) signed a memorandum of agreement for a Php1.5-billion financing facility under the Program Assistance to Support Alternative Driving Approaches (PASADA) for the initial phase of the PUV modernization plan. The loan program seeks to cover the replacement of 700 to 900 PUV units, suggesting that the average size of each loan could range from Php1.7 million to Php2.1 million.
Under PASADA, transport cooperatives and corporations registered with the Office of the Transport Cooperatives can avail of loans to purchase PUV jeepneys, mini-buses and utility vehicle express units that are compliant with the PUV  Modernization guidelines.
Last June, the DOTr launched the PUV modernization program with the goal of providing safe and comfortable public transportation through predictable travel time, disciplined and competent drivers, and fair regulations. Under the program, the government hopes to replace 200,000 jeepneys with vehicles running on either Euro 4-compliant internal combustion engines or electric or solar-powered motors that emit much lower harmful gases than existing motors.
ADVERTISEMENT - CONTINUE READING BELOW
"We are looking for ways for the jeepneys to be compliant to the specifications of the program so we can earn money while being responsible for the environment at the same time. We will earn our living but we won't be killing our environment," DOTr Secretary Arthur Tugade said.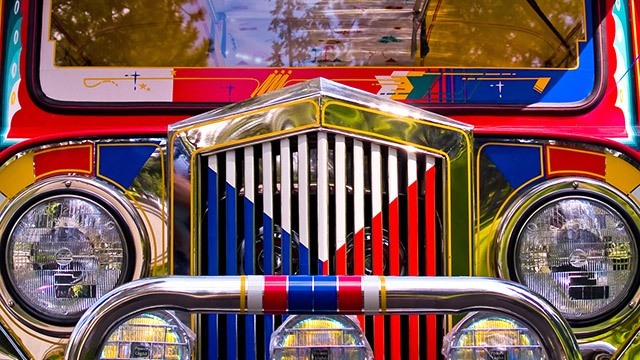 ADVERTISEMENT - CONTINUE READING BELOW
DBP will extend loans for up to 95 percent of the total acquisition cost of the units while the remaining five percent equity will be shouldered by the borrower. The bank will also extend loans for up to 75 percent of the acquisition and construction costs of support facilities such as off-street garage or terminals. Only those availing of loans for unit purchase can borrow money for the purchase and construction of support facilities.
PASADA loans can be repaid up to seven years, a longer loan term than most motor vehicle loans which mature in one to five years The interest rate for PASADA loans is only six percent per annum, which is considerably lower than the cost of loans with similar maturity. For example, a six-year auto loan from BDO Unibank, the country's largest bank, costs 6.8 percent a year, while a five-year motor vehicle loan from the Bank of Philippine Islands (BPI), the third largest lender, runs up to 10.2 percent, according to price comparison website ecomparemo.com. A five-year loan from Union Bank costs an even higher 10.9 percent.
ADVERTISEMENT - CONTINUE READING BELOW
Corporations and cooperatives registered with the Office of the Transport Cooperatives participating in the pilot phase of the PUV Modernization Program and have been awarded or qualified to receive franchises by the Land Transportation Franchising and Regulatory Board under the Omnibus Franchising Guidelines (OFG) are eligible for the loan. The OFG provides a new system in issuing PUV franchises, which engages local government units to develop their own local public route line and is a major component of the PUV Modernization Program.
"Our officers and staff at DBP have done their best to formulate within existing parameters a responsive financing program that will soften the financial impact on drivers and their families while reducing, of course, our lending risk as well," said Alberto Romulo, DBP chairman.  
Loan payments will be coursed through Automatic Fare Collection System (AFCS), the integrated smartcard-based payments system used by the DOTr's three light rail systems in Metro Manila. This means that commuters using PUVs funded by PASADA will no longer pay for their commute in cash but through the AFCS's smart cards, which can also be used to pay for purchases in a growing number of convenience stores.
ADVERTISEMENT - CONTINUE READING BELOW
"We're also modernizing the way they operate through the use of fare collection system and the way they are organized…. Hindi lang jeepneys to pati mga buses, we will modernize. (Not only for jeepney, but also for buses we will modernize.) We will require AFCS," Mark De Leon, DOTR Assistant Secretary for Road Infrastructure  stressed at the sidelines the agreement signing.
He added that the DBP is now in talks with, AF Payments Inc., the company behind beep™ card, to provide the AFCS for the PUV operators.
The DOTr is also crafting a standard for the AFCS for PUVs that would be compatible with the current beep™ card so other companies can also provide an automated payment system.
The Transportation Department aims to complete the PUV modernization plan within two to three years. Aside from loan facilities, the Transportation Department is also working on subsidies for PUV drivers and operators to help them replace their vehicles.
ADVERTISEMENT - CONTINUE READING BELOW
An exhibit of prototypes of compliant vehicles will be held sometime in October.
PASADA loans will be given to the transport cooperatives and companies rather than to their individual members. Another government loan program for PUVs – the Land Bank of the Philippines' Special Program for Environment-friendly and Efficiently-Driven Jeepneys (SPEED Jeepneys) – provides loans to individual driver-operators. The Php1 billion loan facility, which was launched in May, aims to cover the replacement of 650 public utility jeepneys with new units compliant with PUV modernization guidelines.
*****
Cherrie Regalado is a contributor to Entrepreneur.com.ph. Follow her on Twitter @cherrieregalado