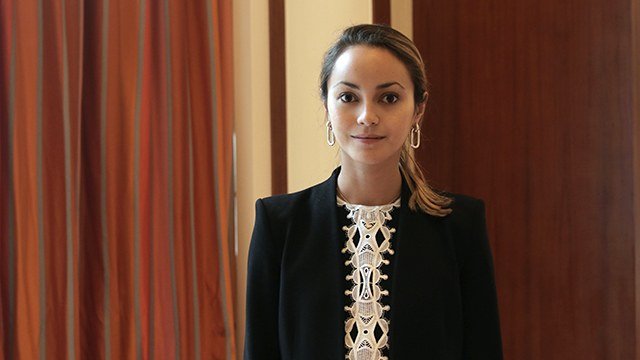 Katrina Razon is busy with three different ventures aside from her DJ act as DJ Katsu
She could have had a single meeting room for all of the interviews scheduled with her at the Solaire Resort and Casino. After all, her father owns the place.
But Katrina Razon, daughter of ports and gaming tycoon Enrique Razon Jr., chose not to. Instead, like all the speakers at the Forbes Asia Summit 30 Under 30, which was held at the Solaire Resort and Casino in July, Katrina waited for her turn at the various function rooms and lounges where reporters interviewed the speakers.
ADVERTISEMENT - CONTINUE READING BELOW
"It's been a long day," she said as she entered the room and warmly welcomed Entrepreneur Philippines' team. "Are you attending the party later?" added the daughter of the chairman of the International Container Terminal Services Inc. (ICTSI) and Bloombery Resorts Corp., which runs Solaire Casino.
Razon wasn't only a speaker at the event; she was also doing double-duty as a DJ for the after-party. Clad in a black blazer and flared pants, she looked every bit a corporate executive who just happened to also spin for parties on the side. She wore the same outfit during the party that evening.
At 15, Razon was enamored by music enough to pursue a career as a DJ for different clubs and events. It was her main focus until her early 20s. As DJ Katsu, she has been invited to perform not just in Manila but everywhere from Los Angeles to Hong Kong. The same creative passion led her to build three business ventures, all of which she actively manages.
ADVERTISEMENT - CONTINUE READING BELOW
"Becoming a DJ at that age when you're far away from family and friends, you have no resource really to depend on," Razon shared. "I never asked my parents (for) a connection to a bar or a club. It was really all on my own. It was more of a learning experience for me to become my own personal brand and how to become a content creator. I wanted to do it for the bigger picture as opposed to just for myself."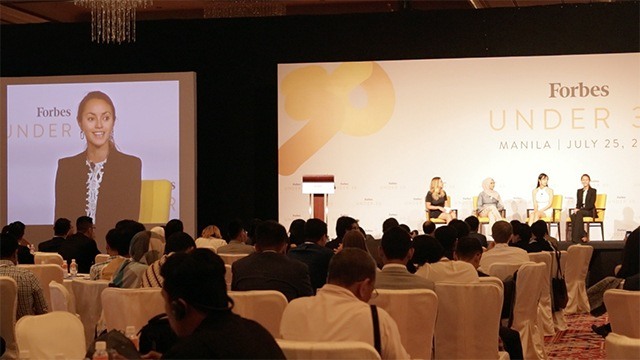 ADVERTISEMENT - CONTINUE READING BELOW
Razon was a speaker during this year's Forbes 30 Under 30 Summit helad at Solaire Resort and Casino
Her early start in business has helped ground the young Razon in entrepreneurship. Diving into fields beyond the family company's scope helped her learn the tricks of the trade on her own.
Now 26, Razon heads Third Culture + Music, a branding agency with offices in Manila and Hong Kong. The company specializes in "experiential" marketing, or events that "touch more than one given sense, reactivating sight, sound, smell and even touch."
In July, the agency was involved in Louis Vuitton's store opening in Solaire. She cites it as an example of how tech-driven the company is compared to others. Instead of a usual photo booth with just lights and a camera set up, the agency opted to flash animated graphics on a plain white wall with a video camera recording the movement of any visitor who hopes to capture a moment at the event.
ADVERTISEMENT - CONTINUE READING BELOW
"At Third Culture, we believe that investing in an event where you bring in a talented musician or you create a virtual reality experience is worthwhile…as opposed to having your brand buy a printed ad space in a magazine for instance," Razon explained.
While some may scoff at such efforts as mere gimmicks, Razon said that the brands her company has worked with posted higher returns with digital marketing efforts than traditional means. Third Culture's clients include both local and international firms like Air Asia, Philippine Airlines and Gatorade.
"Part of our services is to release the reports of every event that we do in terms of media impressions, real value," Razon said. "I think that content is the number one method to capture an audience. Another talent is gathering the audience as well."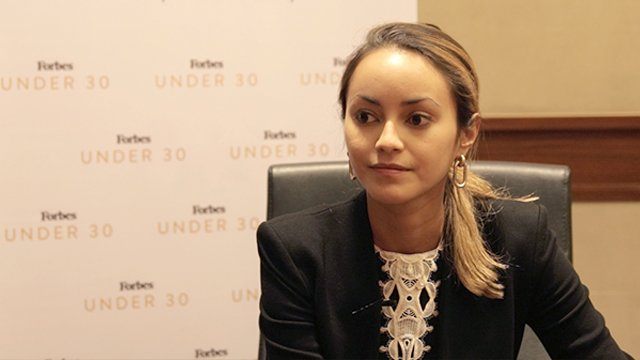 ADVERTISEMENT - CONTINUE READING BELOW
Razon's latest project is KSR Ventures, a venture capital that invests in early-stage startups
This talent for bringing audiences together may have been fully realized with Razon's second venture, a music festival in Thailand called Wonderfruit. The annual three-day musical affair is held at Siam Country Club in Pattaya, a two-hour ride from Bangkok. The event bills itself as a celebration of environmental sustainability and eco-friendliness.
"Wonderfruit was something that's missing in the festival market—[unlike] the festival market in the US which is completely saturated with many brands. In the region, there's just a handful," Razon explained. "The people that come to our festival come to party per se, but they also go there to learn how to be more conscious consumers or how to become better entrepreneurs."
As a DJ, Razon is celebrating her 10th year in the music industry this 2017. Her extensive understanding of the industry has been a key factor in building the Wonderfruit brand. She has been involved in the festival not only as a performer but as an active partner. Aside from musical acts, scientists, entrepreneurs and environmental advocates also speak at the event about different topics.
ADVERTISEMENT - CONTINUE READING BELOW
This fresh take to the festival scene attracted around 5,000 people to Wonderfruit in 2014, and has since encouraged three more festivals to be set up in Thailand. While it sounds like all fun and games, the year-long planning can get grueling.
"It's strategic; you need to always think of capital, sponsorships and hiring new talents," Razon said. "I'm doing it for the long-haul, and if you expect results immediately then you're definitely going to be disappointed."
The Communications graduate from Northwestern University has certainly carved her own path but she still seeks advice from her father who also happens to be the country's fifth richest billionaire, with a net worth of $3.4 billion in March 2017, according to Forbes magazine.
"I really turn to him for sound advice [for my investments]," Razon said. "He likes to call himself my number one business advisor. And if there's one work ethic he has imparted to me that stuck was to always give my all. Even when I was in school my parents would always say if you don't do your best then you'll just be disappointing yourself at the end of the day."
ADVERTISEMENT - CONTINUE READING BELOW
And as if her hands aren't already full, Razon pursued yet another challenge in 2015 when she launched KSR Ventures, a venture capital that invests in early-stage startups, in Los Angeles, California. During the interview, she hinted that she is interested in virtual reality technology. "Well, that [plan] is TBA," she said. "[But] that should be really exciting."
*****
Elyssa Christine Lopez is a staff writer of Entrepreneur PH. Follow her on Twitter @elyssalopz