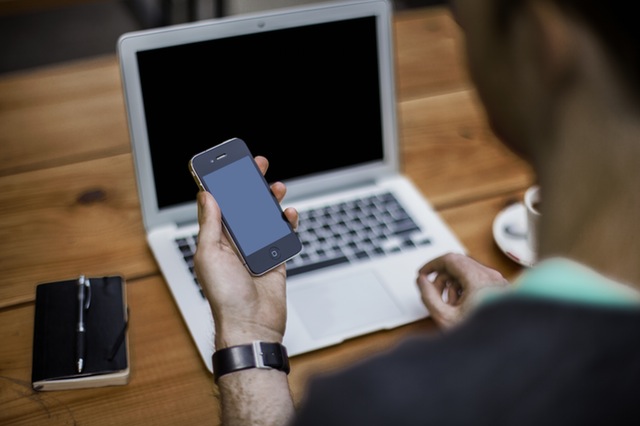 *This is an edited press release
The digital revolution is quickly transforming industries, and the Asia Pacific Economic Cooperation (APEC) is preparing to catch-up.
For its first meeting this year, the APEC Business Advisory Council (ABAC) toured the Silicon Valley in San Francisco, California—the birthplace of the world's biggest technological giants—with the aim to develop recommendations on how businesses in its member-nations can participate in and take advantage of the digital revolution.
ADVERTISEMENT - CONTINUE READING BELOW
"We have agreed one primary focus of ABAC's work during the coming year will be to fully explore the opportunities and challenges presented by new and emerging technologies and to arrive at a concerted set of recommendations from the business community in the APEC region," said Juan Raffo, ABAC 2016 chair.
Micro, small, and medium enterprises (MSMEs) account for about 97% of businesses and up to 90% of employment in each APEC economies (99% and 92% respectively, for the Philippines).  Thus, ABAC is committed to help address the issues MSMEs face in the digital age.
Some of the setbacks are barriers that hinder broader participation of MSMEs in cross-border trade, including the role of digital and physical infrastructure. The council recognizes the power of e-commerce and hopes to come up with ways to improve access to financing of MSMEs.
Business leaders and senior officials from APEC Economies also participated in various activities in San Francisco, including tours of Facebook, Google, Paypal, and Dolby offices. The ABAC meeting culminated with an Hour of Code session by Microsoft, which tackled the participating economies' commitment to STEM (science, technology, engineering, and mathematics) education.  
ADVERTISEMENT - CONTINUE READING BELOW
FTA talks
Ruffo also said he is confident that there would be more discussions regarding the Free Trade Area of the Asia-Pacific (FTAAP) and the latest developments on regional Free Trade Agreements (FTA).
The FTAAP was last discussed in 2014 during the passage of Beijing Roadmap for APEC's Contribution to the Realization of the FTAAP.
"Conditions are ripe for APEC to further progress the FTAAP, a notch up with significant developments in the pathways," Ruffo said. "The Pacific Alliance is in full swing and is undergoing further deepening. The early ratification by member governments of the Trans Pacific Partnership (TPP) will provide the impetus for region-wide integration and hopefully spur Regional Comprehensive Economic Partnership (RCEP) to adopt a more aggressive timetable."
TPP is a trade agreement signed on February 4 in Auckland, New Zealand by some countries across the region—Australia, Brunei, Canada, Chile, Japan, Malaysia, Mexico, New Zealand,  Peru,  Singapore, the US, and Vietnam.
ADVERTISEMENT - CONTINUE READING BELOW
Meanwhile, RCEP is a proposed trade agreement between ASEAN (Association of South East Asian Nations) members and six other countries, namely:  Australia, China, India, Japan, South Korea, and New Zealand. —with a report from Elyssa Lopez
Photo from Pexels